COUPLES
Miley Cyrus Feared She'd Die At 27, Reflects On Her Marriage To Liam Hemsworth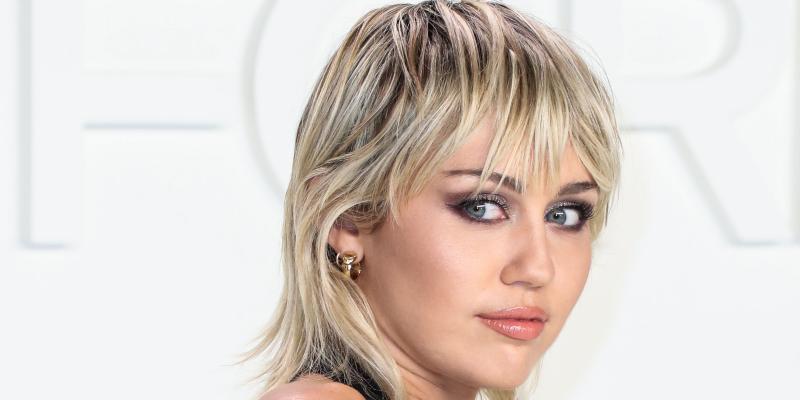 Songstress Miley Cyrus isn't holding back in her latest interview with Rolling Stone.
The "Slide Away" singer, who released her seventh studio album, Plastic Hearts, on November 27, poses topless on the cover of the magazine's January 2021 issue where she candidly discusses some of the challenging times she's faced in her life in recent years.
In August 2019, Cyrus stunned fans when she and her ex-husband Liam Hemsworth had called it quits and filed for divorce, and while the Disney Channel alum has remained tight-lipped on what had led to the couple's split, she makes it known that her relationship with the Aussie actor was far from a fairytale.
Article continues below advertisement
Article continues below advertisement
"I guess I'm just in love with the fact that for once it feels like it's really focused on the music, and I think I felt that I almost took some blame for the distraction sometimes."
In the same interview, Cyrus goes on to mention how she and Hemsworth were "playing house," something that "felt really good at the time."
While fans viewed the Hollywood pair as the perfect couple, the "Wrecking Ball" star stresses things weren't going too well behind closed doors, and that she was slowly but surely beginning to spiral out of control.
It consequently had her feeling as if she needed to self-medicate to get away from the problems that were arising between her and Hemsworth.
"I learned a lot about what I can and cannot be for someone else and what I can and cannot accept for myself," she continued.
"One of the reasons I got sober was I had just turned 26, and I said, 'I got to pull my shit together before I'm 27, because 27 is the time you cross over that threshold into living or dying a legend.' I didn't want to not make it through being 27. I didn't want to join that club."