EXCLUSIVE
Nev Schulman Gives Carole Baskin 'Props' For Going On 'DWTS': It 'Took Guts'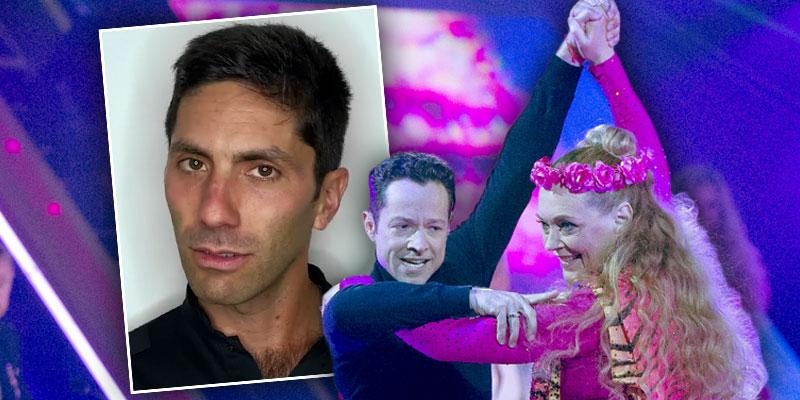 Even though Carole Baskin didn't nail her dance moves on the first episode of Dancing With the Stars, fellow contestant Nev Schulman gives her a lot of credit for going on the reality show in the first place.
"I have to say, I think of all the people on the show, she kind of deserves the biggest — or the most — props because this is something that is so outside of her wheelhouse," the 35-year-old exclusively told OK!. "She really put herself out there, and I do have to commend her for saying yes and doing it because I think that definitely took a lot of guts."
Article continues below advertisement
CLAWS OUT! 'DWTS' CONTESTANTS WANT CAROLE BASKIN 'OFF FIRST,' REVEALS INSIDER
However, the Catfish star quipped that the cast would have gladly welcomed Baskin's arch nemesis, Joe Exotic. "We all wish he could be on the show, but you know, unfortunately, that is not possible," he said, referring to how Exotic is currently serving 22 years in prison after he tried to hire someone to murder Baskin, 59. "So, we will take Carole; she's great."
Schulman hasn't spent much time with the Big Cat Rescue owner just yet, but he admitted that she reminded him of Angela Wesselman-Pierce, the woman who catfished him in 2010. "Physically they have a lot in common, in terms of their very long hair, and even kind of the way they speak — their mannerisms — but that was a thing that I found a little strange," he noted. "Every time I saw her, it somewhat reminded me of Angela. You know, not in a bad way. I can't explain it. That was actually strange being around her — I haven't had a chance to talk to her, but I haven't heard anything but good things."
Article continues below advertisement
"I felt really good about the piece, dance partner Jenna Johnson did such a good job choreographing it, we got lucky with such a classic, great piece of music. I felt like a million bucks," he gushed. "Even this morning, I woke up just sort of floating around the house with a big smile on my face."
However, Schulman thinks Baskin could make a comeback. "Obviously her dance ability is not going to be what gets her through the competition, but she is in many ways a very relatable character," he said. "She loves animals, which is obviously something a lot of people can get behind.
Article continues below advertisement
"If you really put yourself out there and have fun, you know, she could do well."
The dad of two pledged to donate money earned on the show to Dance Against Cancer, the New York City Ballet Dancer Relief Fund and The National Dance Institute — all major organizations that are near and dear to his heart.
BACKSTREET BOYS SINGER AJ MCLEAN'S SHOCKING 'DWTS' TRANSFORMATION — SEE THE PHOTO
"I have hosted the annual gala for Dance Against Cancer, which started very small at a theater in Midtown and has now become a major evening event at Lincoln Center, and it's fantastic," he shared. "Also, I'm excited to raise awareness for the newly founded New York City Ballet Dancer Relief Fund because, obviously, dancers everywhere and performers everywhere are out of work and have been now for a long time. Giving money back to NDI is important. It's where my career, if you will, as a dancer started because of the work they do with kids and how they inspire young people."
Dancing With the Stars airs on ABC Tuesday, September 22, at 8 p.m. ET.