NEWS
Swimming In Her Birthday Suit! 'Bachelorette' Alum Hannah Brown Goes Naked In Pool Pic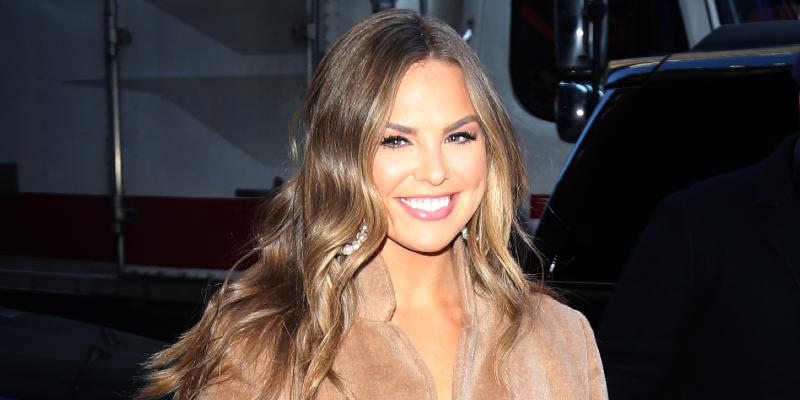 Sun's out, bun's out! Bachelorette alum Hannah Brown shared a sneaky naked snap on Instagram on Friday, October 23, while on vacation in Cabo San Lucas, Mexico.
"Views," she simply captioned the photo, which showed her leaning over an infinity pool. There was no bikini in sight, as her back and a hint of her booty lay above the water.
Several stars took to the comment section to compliment the 26-year-old.
Article continues below advertisement
The sultry snap comes days after she revealed that she is single. In fact, it could be her way of trying to grab the attention of Mr. Right. Earlier in the month, Brown took a chance on love, but we're not so sure if it paid off just yet.
15 TIMES CELEB NUDES WERE ACCIDENTALLY LEAKED: CHRIS EVANS, CARDI B AND MORE
After she and a stranger shared a moment walking down the street in L.A. she decided to be bold and put herself out there. "This beautiful specimen of a human walked by me. He was so cute, we kind of smiled at each other I think," she said on her Instagram story.
Article continues below advertisement
She was too nervous to approach the mystery man in the moment, so decided to leave a note on his car. "I said, 'We smiled at each other on the sidewalk. I was wearing a pink dress. Call me sometime,'" she explained. "Maybe we'll show our kids this someday. And our grandkids. Lol."
She "freaked out and ran like a crazy person" when the potential new flame walked to his car and saw the note. "He's reading the note. If you could see, I have pit stains. S**t I'm scared," she said.
Article continues below advertisement
"We were just under pressure the whole time and some of it is our fault because we played into it. We were having fun with it. … I was in a hurt place. You were in a hurt place. … We've gone through a lot together, and this was our first time hanging out and I just wanted to work on it being a friendship," he told Us Weekly earlier in the month about their time in quarantine.
Brown said that they never kissed even though they spent "18 days in the same bed."
If the nude snap was a ploy to lure in a new man, let's just say that Hannah certainly has our attention!