NEWS
Chrissy Teigen Reflects On 'Brutal' Last Two Months Following Her Shock Miscarriage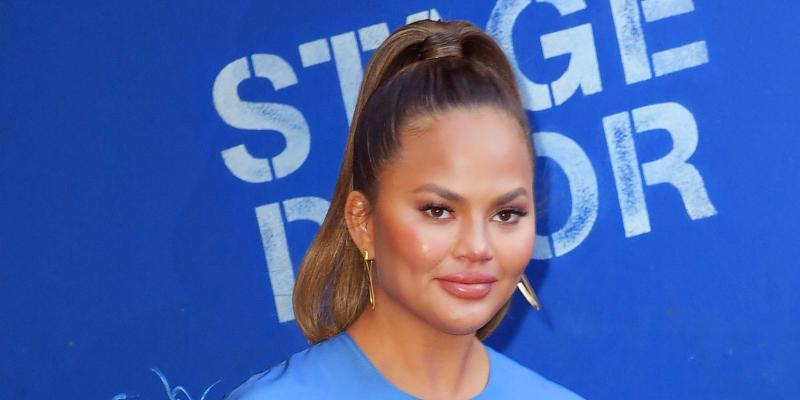 To say that things haven't been easy for Chrissy Teigen these last couple of weeks would certainly be an understatement.
In September, the 34-year-old announced she had suffered a miscarriage, just three days after she was rushed to the hospital for bleeding issues, leaving Teigen and her husband, John Legend, shattered by the devastating news.
Yet, despite the heartbreak that came with losing her baby boy, who they had named Jack, the model took to her Instagram page this week to let it be known that she's learning to heal from the painful experience. She added that she's slowly but surely starting to gain her strength back.
Article continues below advertisement
STARS SEND LOVE TO CHRISSY TEIGEN & JOHN LEGEND AFTER HEARTBREAKING MISCARRIAGE
In a lengthy Instagram post, she candidly explained: "When I'm old and grey, I will look back on the last two months as being brutal, exhausting, sad, physically challenging, mentally painful b**ches of a couple months."
In the accompanying photo, Teigen is seen sitting on a couch wearing an all-black ensemble, which she accessorized with a pair of dark shades and dog-printed blue socks.
Article continues below advertisement
"I can make it up my stairs only stopping once or twice instead of every other, and can get out of the bathtub all by myself as long as I have the promise john will dry me off."
Through it all, however, Teigen concluded: "I think it's happening," in reference to beginning to heal from the devastating loss she endured in September.
Her heartfelt post came just days after Teigen and Legend opened up about their decision to share intimate photos of their miscarriage, which many had deemed to be "too personal" to share on social media.
In a candid chat with Good Morning America's Michael Strahan, Legend explained their decision to share the gut-wrenching photos on Instagram, saying: "I didn't know that we could experience this grief and also share it.
"But when we did, it really meant so much to so many people and it was such a powerful experience for me to learn that, and I'm just grateful that my wife was courageous enough to do it."