NEWS
How Did Dane Cook Pull Off The Brad And Jen Reunion? The Comedian Reveals All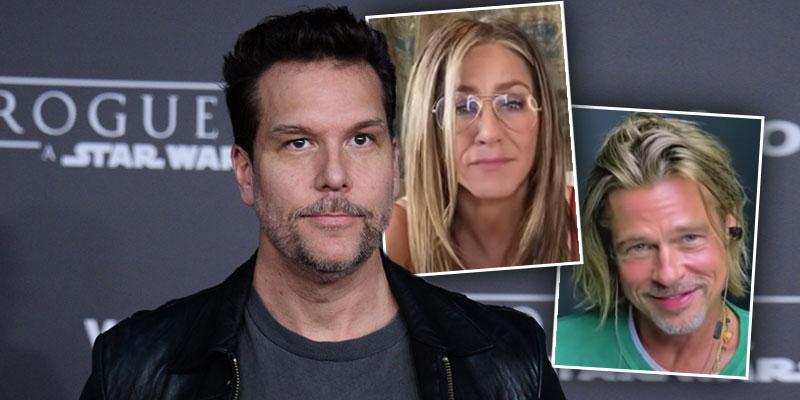 A reunion that will go down in history. Hollywood legends Brad Pitt and Jennifer Aniston sent the internet ablaze last week after reuniting — virtually, of course — for Dane Cook's table reading of the classic film Fast Times at Ridgemont High.
Cook was talking to entertainment reporter Maria Menounos on her podcast, "Better Together," and revealed how the iconic reunion happened.
"When I text Jennifer, she was — I'm not trying to make it more fluffy — she could not have been more delightful, game, excited," he told Menounos. "Again, I knew once those first few names were in there, when Brad Pitt … started coming in, I was like, 'Yes! This is gonna happen.'"
Article continues below advertisement
Article continues below advertisement
"The dilemma was we wanted to do this back like in April, and I think it fell apart completely at least five times," Cook said. "There were life things happening in the world, and the protests started, and that put the pause on it. And then it just stopped."
Aniston and Pitt were married for five years before divorcing in January 2005, but the famous exes have remained friendly ever since. The two set the internet on fire when they reunited for the first time in January at the 2020 SAG Awards.
MORE ON:
Fast Times at Ridgemont High
"Unpopular opinion: can we just leave Jennifer and Brad alone? Stop analyzing their every move and facial expression whenever they're involved in something together," the actress wrote. "Let them live their lives in peace."