REALITY TV
'RHONY' Rhinoplasty! Leah McSweeney Cops To Getting A Nose Job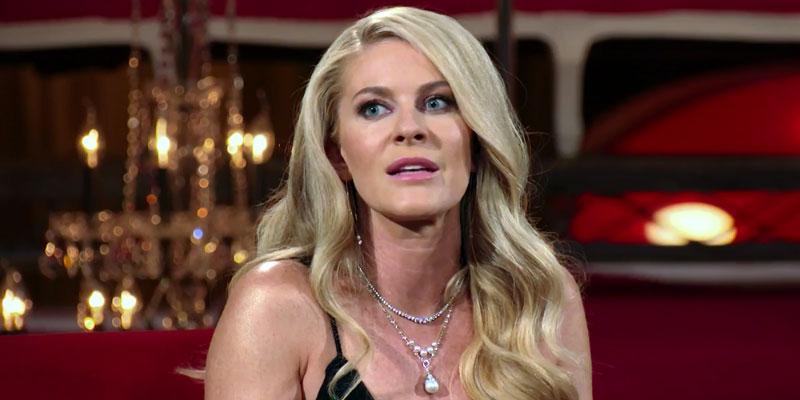 Nosey fans! After eagle-eyed followers of Leah McSweeney started to notice a change in her famous face, The Real Housewives Of New York star admitted to having a nose job.
"People are DMing me like crazy inquiring why I have black eyes and asking if I got a nose job, asking if I got beat up … I am not trying to hide anything from anybody. I got a rhinoplasty and a septoplasty. I could not be happier," the 38-year-old revealed in her Instagram Stories. "I've been wanting one for so freaking long and now I can also breathe, which is great."
Article continues below advertisement
ELLEN DEGENERES' PLASTIC SURGERY SECRETS REVEALED: FILLERS, NECK LIFT, AND MORE
The Big Apple native also gave a sweet shoutout to her surgeon for giving her a new-and-improved schnoz.
"I love my doctor. He's a great guy," she gushed, sporting a bandage on her nose. "He's an amazing doctor, his name is Dr. Daniel Maman."
She concluded: "And I'm just never going to be one of those b*tches that pretends like, 'It's not work, it's contour makeup' because that's f**king weird."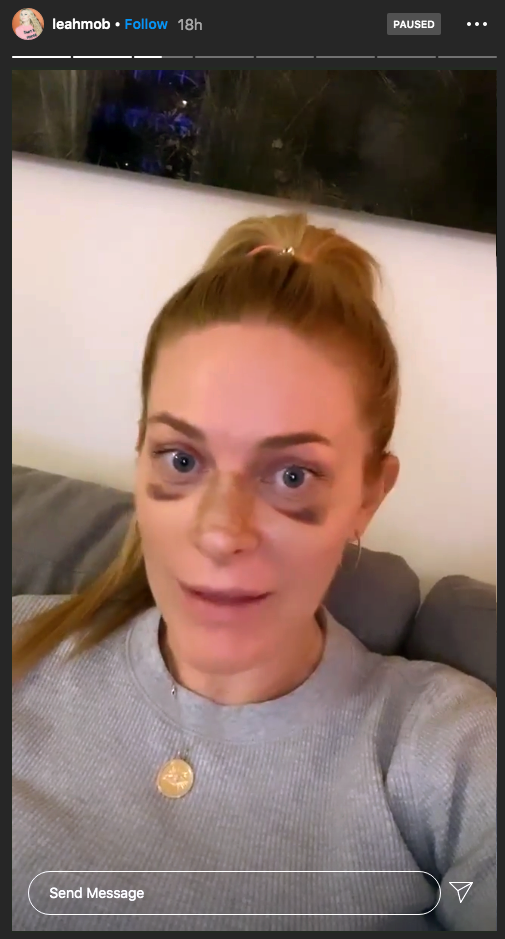 McSweeney's recent nose job isn't the first time she's dabbled in plastic surgery. In a July episode of the Bravo series, the Married To the Mob founder admitted trying injectables and hinted she would be open to going under the knife again in he future.
"I will get my t**ties done. I will get my p***y done. I will get my whole face done if I want to," she said. "I have only gotten Botox and my lips done."
Article continues below advertisement
ONE HIT WONDER? RHONY'S LEAH MCSWEENEY WILLING TO LEAVE IF NETWORK DOESN'T PAY UP
Fans must wait and see whether or not the mom to 12-year-old daughter Kier will have the chance to show off her new nose on the hit show. Season 13 of RHONY has reportedly started filming without McSweeney, a source previously told OK!, due to salary negotiations.
It was earlier reported by TMZ that the rookie housewife was only being offered a "minuscule" pay raise for the upcoming season — which would be her second — of RHONY. The source also revealed that she feels "disrespected" by the low offer. McSweeney is said to be holding out for a bigger offer that she feels she deserves, considering she was a fan favorite this season.
OK! had exclusive details that "Leah is trying to strong arm them into paying her double, putting her on the same money level as old timers LuAnn de Lesseps and Sonja Morgan. However, Bravo is not budging. They are starting to film without Leah and think she will back down after a few weeks of them not needing her."
Added our insider: "Bravo is super tight when it comes to money. None of the ladies earn millions on the show. The reason the franchise is so successful and won't be cancelled like the Kardashians is because Bravo watches the bottom line like a hawk. The only person making a ton of money off this franchise is Bravo."
Article continues below advertisement
The budding fashion designer has vocally been calling for the network to increase diversity on the show.
"I hope that there's not only diversity of race but an even deeper diversity of where someone lives or what their interests are," McSweeney told Page Six. "I hope that there's just more diversity all across the board because New Yorkers are not a monolith, obviously. I think that it is gonna head in that direction."
OK! also has exclusive details that Quarles isn't the only person of color joining the show. "Another lady will be starting tomorrow," said our insider, "but so far the ladies have no clue who she is because Bravo is scared of leaks."
Despite the multiple reports, a Bravo spokesperson told OK!, "All of this inaccurate."