NEWS
Ellen Pompeo Seemingly Sides With Katherine Heigl After Isaiah Washington Drama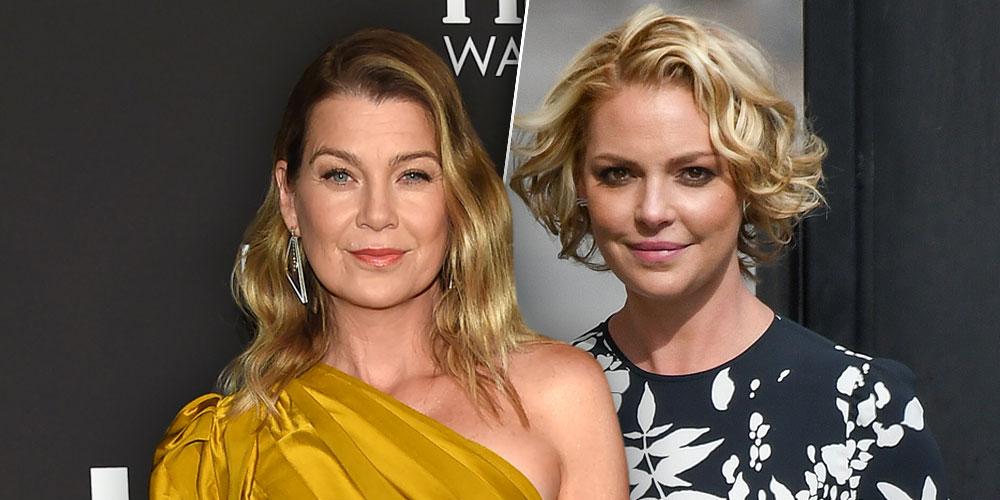 Fans couldn't get enough of the sweet friendship and speculated that Pompeo was dropping a hint that Heigl's character would make a surprise appearance on the series — just like Patrick Dempsey did last week. One person wrote, "IZZIE COMING BACK TONIGHT??? WITH ALEX????" while another echoed, "COME BACK IZZIE STEVENS." A third user added, "Is this a spoiler of what (or who) we could expect to see tonight??? I'M SO EXCITED FOR THIS EPISODE!!"
Article continues below advertisement
In 2006, rumors swirled that Washington used a homophobic slur while fighting with Dempsey on set. Many people thought the blow-up was aimed at T.R. Knight's sexuality. Knight — who played George O'Malley on the show — revealed in January 2007 that after Washington said "f***t," it helped him come out as a gay man. 
While being interviewed at the Golden Globes in 2007, Washington denied that was the word he used. 
Article continues below advertisement
In June 2007, ABC confirmed that Washington would not appear on season 4 of Grey's Anatomy. One month later, Washington admitted he did use the slur during the heated exchange with Dempsey, 54. 
"I said, 'I don't need Ellen, I can act,'" he said on Larry King Live. "And that was the moment that sent it into a different zone. Dempsey became unhinged, sprayed spittle in my face. … I said several bad words. 'There's no way you're going to treat me like the B-word, the P-word or the F-word.' … I am not homophobic — in no way, shape or form."
Article continues below advertisement
"I said I wanted that Dempsey kid. I think that once Isaiah did not get the role it backfired," she added.