NEWS
Billie Eilish Was Body Shamed, But Her Fans Are Having *None* Of It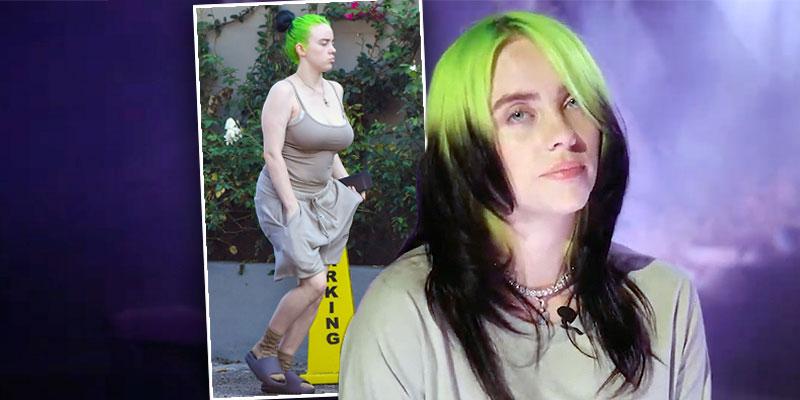 The Internet is coming after the "bad guy" who body-shamed Billie Eilish after paparazzi photographed her not wearing her usual oversized attire.
One hater took to Twitter and posted the paparazzi photo of the 18-year-old wearing a tank and shorts over the weekend. They captioned it: "in 10 months Billie Eilish has developed a mid-30's wine mom body." While the tweet garnered over 5K likes, tens of thousands of users were quick to shut down the body shamers.
Article continues below advertisement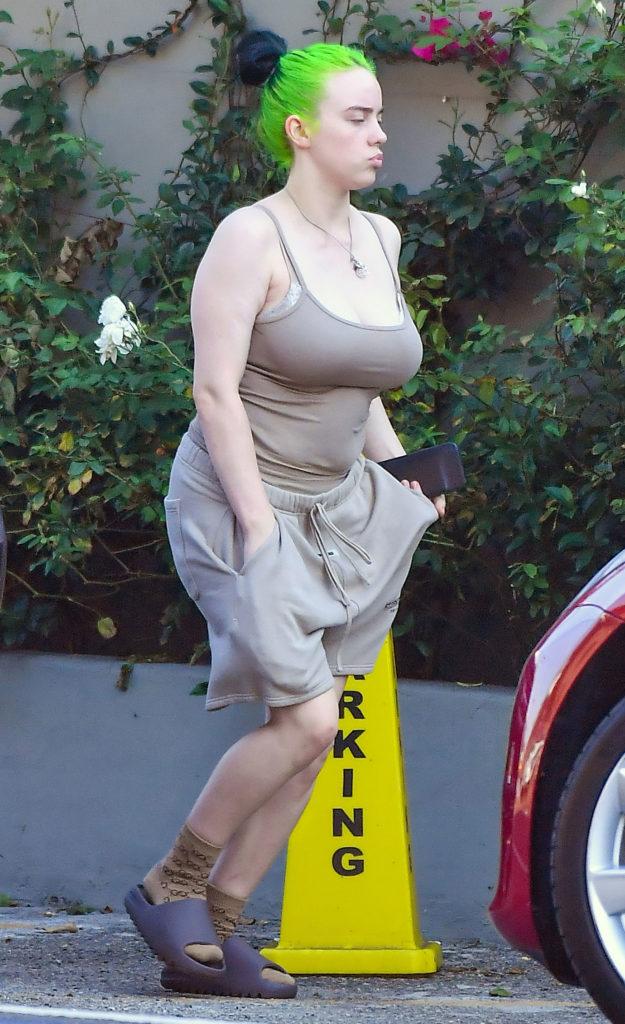 "Body shaming a 18 year old girl must make you feel soooo confident and manly," one user wrote. Another commented, "You a grown man hating on a teenager bro," while someone else added, "The way that porn and social media has taught men that bodies like billie eilish's are 'fat' and not perfectly normal."
BILLIE EILISH! BTS! ARIANA! — THE 2020 BILLBOARD MUSIC AWARDS NOMINEES
Last year, the "everything i wanted" singer — who was just 17 at the time — explained to Elle magazine she wears oversized clothing to keep the critics at bay. "I have to wear a big shirt for you not to feel uncomfortable about my boobs," she said. "I was born with f**king boobs, bro." The young star is well aware of the way women are viewed in the public eye, as she does whatever she can to deter the body shamers. Eilish was previously objectified in 2019 for a similar photo.
"I'm gonna be a woman. I wanna show my body," Eilish explained to the outlet. "What if I wanna make a video where I wanna look desirable?...I know it would be a huge thing. I know people will say, 'I've lost all respect for her.'"
BILLIE EILISH DEFENDS DRAKE AFTER FANS SLAM THE RAPPER FOR TEXTING HER WHEN SHE WAS 17
The five-time Grammy winner's pack of supporters continued to praise the "lovely" singer for her talent and growth over the years. "Billie Eilish is beautiful! PLEASE, do not body shame her, or anyone for that matter. Body shaming is not 'news' or 'gossip' it's HARMFUL and UNACCEPTABLE," one Twitter user wrote. Other's applauded the EMA award winner for her "confidence in her body."
Article continues below advertisement

In response to those coming to the artist's defense, Eilish posted a video of herself smiling and winking at the camera via her Instagram story. She later reposted a video from comedian Chizi Duru on normalizing real bodies. "Instagram has warped a lot of y'all into thinking NORMAL bodies are abnormal. NO. Not every black girl has a shelf behind them," the comedian's caption read. "Stomach pudge is completely normal. Most boobs SAGGGG. And to all my mamas out there, it's ok! You brought LIFE into this world sis."
The "when the party's over" singer most recently posted a fiery snap of herself on Tuesday, October 13, in a red dim lit room wearing a tight-fitted tank top. She captioned it: "Do you really wanna go back in time?" Fans went crazy for the stunning shot as they took to the comment section. One follower wrote, "Excuse me ma'am....how dare you look this stunning," and another wrote, "UR LITERALLY TOO PERFECT."
Article continues below advertisement
THE MOST SHOCKING MOMENTS FROM THE 2020 GRAMMY AWARDS
Fans even reflected on the hysteria around celebrities and their bodies. One fan wrote, "When Billie does not show her body she gets hate when she shows her body she gets hate like bruhhhhhh what do you want from her." Another said, "I hope this shuts everyone up about the tank top pap photos. Clearly B is confident and hot as hell. She knows she looks good so LET HER LIVEEE and let us enjoy it."
Earlier this year, Eilish shared a short video visual to encourage body positivity. She shed her baggy clothing while delivering a powerful message and calling out the double standard in our society. "The body I was born with, is it not what you wanted? If what I wear is comfortable, I am not a woman. If I shed the layers, I am a slut," she said.
The iconic vocalist doesn't have time for haters, as she is up for 12 Billboard Music Awards. The award show airs Wednesday, October 14.