NEWS
Jillian Michaels Shares Realistic Tips For Getting Bikini Ready In Time For Summer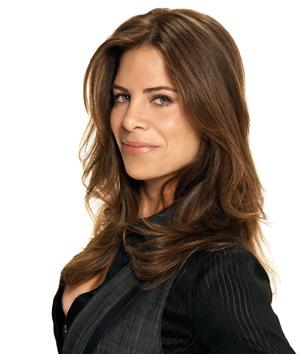 Article continues below advertisement
The busy mom-of-two shared with OKMagazine.com the best way she feels we can get bikini ready as part of our 12 Week Countdown To Summer, how to deal with PCOS and how motherhood has changed her life.
OK!: What can fans expect from the Maximize Your Life tour?
Jillian Michaels: I just love the ability to have a direct connection with the audience. I find it to be the most effective medium for motivating and educating people. Fans can expect to learn the science behind proper nutrition and diet to optimize their metabolism and cutting edge fitness techniques to transform their physique, but more importantly they can expect motivation and inspiration. We will be looking at what holds them back, why, and then subsequently HOW to turn anything around and achieve their goals.
Article continues below advertisement
'BIGGEST' LOSER WINNER DANNI ALLEN REVEALS GENEROUS WAY SHE'LL SPEND HER $250K PRIZE
Don't skip meals and don't graze. Eat 4 times a day, which equals out to every four hours (breakfast, lunch, snack, dinner.)
When you indulge (and let's face it, we ALL do) do it 20% of the time. The other 80% make the healthier choice. This could be 20% of your calories overall or to simplify, every 5th meal.
HEALTHY EATS! HOW EATING PALEO LIKE OUR ANCESTORS CAN HELP SHED THE POUNDS
Get enough sleep. Lack of sleep can sabotage your health and wellness in so many ways. And it can and does have an affect on weight loss so it is key to getting bikini ready. We should be doing all we can to get 7-8 hours of sleep each night.
Work out HARD. We are all busy and finding time to get a workout it can be tough. When you do get time for exercise, make the most of it. Work multiple muscle groups at the same time and do high intensity interval training circuits to really blast your heart rate. Get more bang for your buck and get fit faster.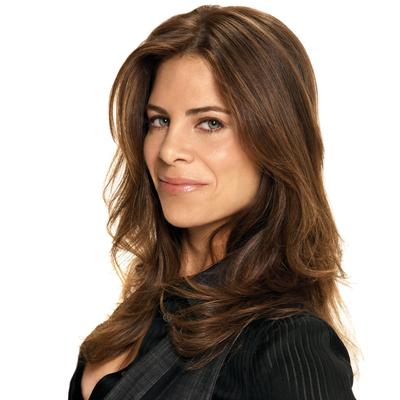 Eating Small, Frequent Meals Boosts Your Metabolism - This is a myth. It is based on the theory that if you keep adding small amounts of food to your fire (that fire being your metabolism) you'll keep it going strong and burn more calories overall. The OPPOSITE is true. If you keep adding food to the fire, you'll never dig into your fat stores. The goal is actually to eat every four hours. In the book I explain my "Four-by-Four" rule. Each four times a day, every four hours. This means one substantive, healthy snack between lunch and dinner. This will help stabilize your blood sugar, optimize insulin production and manage hunger - all of which are critical to weight loss and staying slim.
Article continues below advertisement
CELEB DIET TIPS! 'BIGGEST LOSER' TRAINER BOB HARPER ON GETTING BIKINI READY FOR SUMMER
Genetics Make Your Fat - This is a myth. It maybe be harder for you to maintain slim than it is for that friend who eats whatever he or she wants to and never gains an ounce, but you are not relegated to obesity because of your genetics. We affect the expression of our genes through our lifestyle choices and eating well, moving more and taking care of yourself can help you be slim for life.
HEALTHY EATS! PREPARE YOUR HOME FOR WEIGHT LOSS SUCCESS
OK!: You are a big supporter of the BodyMedia armband - how can this help during someone's weight loss journey?
JM: At the end of the day they fundamental key to weight loss is calories in, calories out. You must burn more than you take in. The BodyMedia FIT is a fantastic way to keep track of calories, activity, sleep - all of the essential elements in fast, effective weight loss. It keeps you truly accountable, provides key information, and helps to motivate you to get and stay on track.
Article continues below advertisement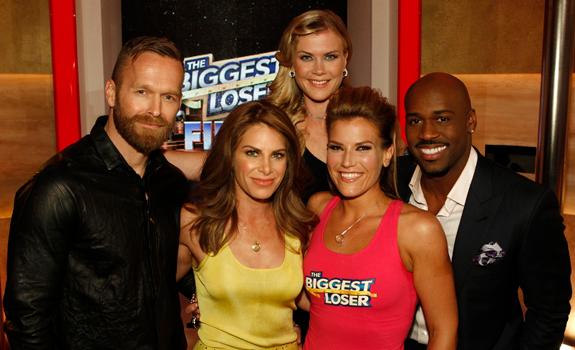 OK!: Biggest Loser alum Olivia Ward and Hannah Curlee recently told OKMagazine.com about how having Polycystic Ovarian Syndrome (PCOS) affected their weight loss? Any advice for women struggling with their weight because of the condition?
JM: PCOS is directly linked to insulin resistance. As you begin to get healthy, change your diet, and exercise you should see huge improvements in your condition. With that said, it's equally important to discuss with a board certified endocrinologist to make sure your game plan is solid. 


OK!: Tell me about your new energy drink Eboost www.eboost.com, what's different about it to other energy drinks out there?

JM: EBoost is a MUST have for me. In addition to being a mom of two small kids, I'm in the middle of my first LIVE speaking tour. The entire family is literally crossing the US andCanada over the next two months, making stops in 34 cities. Needless to say, I definitely look for ways to boost my energy and EBoost is my go-to. It is all-natural, which is key for me. It's a clean energy drink packed with vitamins, nutrients and green tea extract, so I'm getting that energy punch I need in a healthy way. And it comes in handy packets that I can just stick in my bag and mix with water on the go!
Article continues below advertisement
OK!: You are a new mom of not one, but two babies, how has becoming a mother changed your life specifically?
JM: The short answer? How HASN'T it changed me? Motherhood changes every single thing about your life. Literally. My priorities. The way I spend my time. How I see things. Everything. Even my desire to be fit and healthy. It's stronger now than ever before. It is so important to me to set a healthy example for my kids and help them develop good habits that will last them their entire lives. And I want to be healthy and fit for them. I want to be here to see them learn and grow and to be a healthy mom that can be active and engaged with them through their lives. 

8. What is the most surprising thing you've found about becoming a mom?
I guess it's just an amazing feeling to love another human this much. I never realized how they would become my pure joy in the ways they have.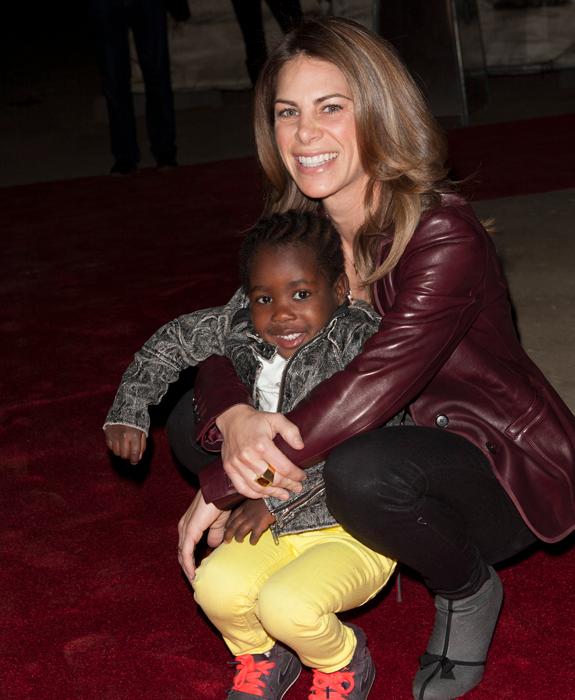 STAR BODIES! GET BEYONCE'S DIVINE BEHIND WITH THIS EFFECTIVE WORKOUT
OK!: How are you practically managing to combine your career with motherhood?
JM: I multitask. I always heard that mom's were the queen of multitasking and have now learned by experience that it's true. My kids are young right now, so it's great because I can take them to work with me. They come with me to set and the whole family is traveling across the country on my live tour. I definitely have less me time now and do all I can to make the most of it when I do. This means making sure I work out HARD when I do and taking steps to maximize the time (such as working multiple muscle groups at once like I mentioned before). It's not ideal, but sometimes I answer emails or do conference calls on the treadmill. And we do all we can to be active WITH our kids - jogging with the jogging stroller, paddle boarding together - fun, active ways to get exercise and spend time together as a family. 


Article continues below advertisement