NEWS
Lori Loughlin 'Believes She Can Make A Comeback' Post-Jail Time And 'Be Bigger Than She Was Before'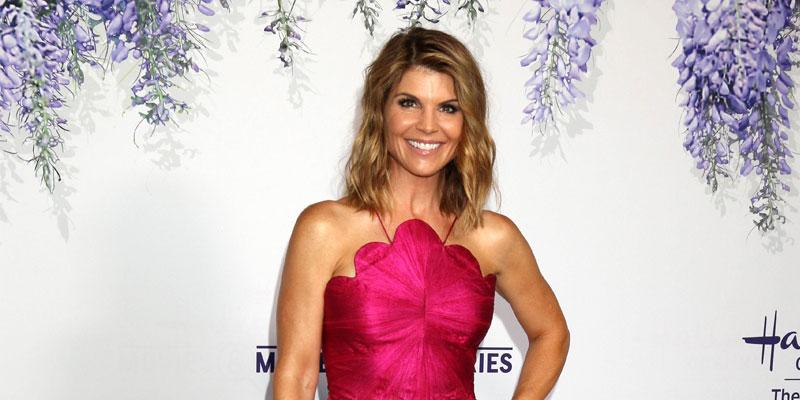 Lori Loughlin must surrender to the U.S. Bureau of Prisons before 2 p.m. on November 19, which is why she isn't wasting any time planning what will happen next when she gets out of jail.
"Lori isn't going to be hiding like Felicity Huffman has been post-prison. Lori has already met with her team to plan out an apology tour once she has served her time. She is in talks with several networks about doing a big sit-down interview, with Robin Roberts and Gayle King at the top of her list. There is also talk of a book and mini-series based on her time in jail," sources tell OK!. "Do not think that Lori is going to disappear in disgrace. She plans to face what she has done and believes she can make a comeback and be bigger than she was before."
Article continues below advertisement
WHO IS OLIVIA JADE? 10 THINGS TO KNOW ABOUT LORI LOUGHLIN'S DAUGHTER
On August 21, the Full House alum, 56, was sentenced to two months in jail following her involvement in the 2019 nationwide college admissions scandal. The New York native will have two years of supervised release in addition to paying a $150,000 fine and perform 100 hours of community service.
Meanwhile, Loughlin's husband, Mossimo Giannulli, 57, will serve five months in prison, have two years of supervised release, in addition to paying a $250,000 fine with 250 hours of community service.
During the Zoom hearings, Loughlin took responsibility for her actions. "I made an awful decision. I went along with a plan to give my daughters an unfair advantage in the college admissions process," she said in court shortly after receiving her prison sentence.
FROM BELOVED 'FULL HOUSE' ACTRESS TO JAILBIRD: LORI LOUGHLIN THROUGH THE YEARS
"In doing so, I ignored my intuition and allowed myself to be swayed from my moral compass," she added. "I thought I was acting out of love for my children, but in reality it only undermined and diminished my daughters' abilities and accomplishments."
Article continues below advertisement
In March 2019, the couple was arrested after they allegedly paid William Rick Singer — the mastermind behind the scheme — $500,000 to get their daughters, Isabella Giannulli and Olivia Jade Giannulli, into the University of Southern California as members of the crew team despite never participating in the sport.
The pair originally pleaded not guilty, but in May 2020, they changed their decision after getting plea deals. Loughlin pleaded guilty to conspiracy to commit wire and mail fraud, and Giannulli pleaded guilty to conspiracy to commit wire and mail fraud and honest services wire and mail fraud.
MORE ON:
Mossimo Giannulli
Article continues below advertisement
Meanwhile, Loughlin is "dreading this time," a source told In Touch. "She's been trying to prepare by doing yoga and meditation, but there's nothing that could ease her fear and sense of doom."
Ultimately, the Hallmark alum is upset that her daughters won't be able to visit her in prison due to the ongoing coronavirus pandemic. "Loughlin knows it's not a long sentence," the insider explained. "Loughlin and Giannulli did think they would be able to spread out their prison time so one parent could be home with the kids, but that didn't happen."
For now, Loughlin seems like she is ready to work in Hollywood again. Only time will tell what happens next.