NEWS
Lori Loughlin 'Dreading This Time,' 'Hardest Part' Is Not Seeing Her Daughters For 2 Months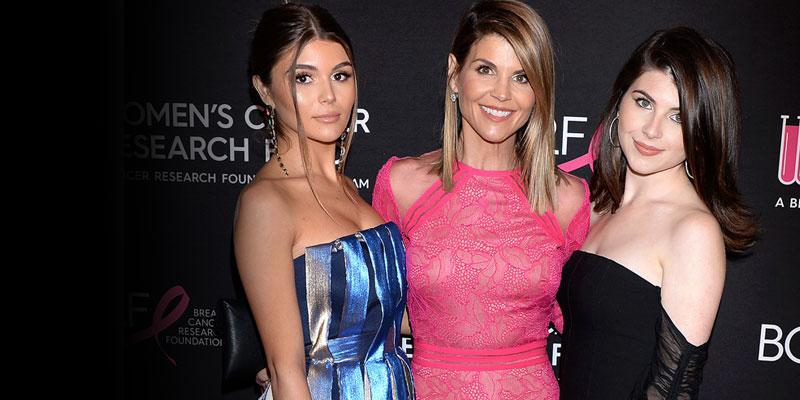 The "hardest part" of Lori Loughlin's jail sentence is not being able to see her two daughters, Isabella Giannulli and Olivia Jade Giannulli, for two months, a source told In Touch. Due to the ongoing coronavirus pandemic, there will be limited visitors allowed to see loved ones who are serving time.
"Loughlin knows it's not a long sentence," the insider added, but the fact that she won't be able to have her kids visit is an excruciatingly hard pill for the Full House alum, 56, to swallow. "Loughlin and Giannulli did think they would be able to spread out their prison time so one parent could be home with the kids, but that didn't happen."
Article continues below advertisement
FROM BELOVED 'FULL HOUSE' ACTRESS TO JAILBIRD: LORI LOUGHLIN THROUGH THE YEARS
The actress and her husband, Mossimo Giannulli, 57, "knew this day was coming, but it doesn't make it any easier," the source revealed. "Lori has been dreading this time. She's been trying to prepare by doing yoga and meditation, but there's nothing that could ease her fear and sense of doom."
On August 21, Loughlin was sentenced to two months in jail following her involvement in the 2019 college admissions scandal. The mom of two will have two years of supervised release in addition to paying a $150,000 fine and perform 100 hours of community service.
The fashion designer will also have to serve five months in prison, have two years of supervised release, in addition to paying a $250,000 fine with 250 hours of community service.
WHO IS OLIVIA JADE? 10 THINGS TO KNOW ABOUT LORI LOUGHLIN'S DAUGHTER
During the Zoom hearing, Loughlin took "responsibility" for her wrongdoings. "I have great faith in God and I believe redemption and I will do everything in my power to redeem myself and use this experience as a catalyst to do good and give back for the rest of my life," she told the judge.
Article continues below advertisement
In March 2019, the couple was arrested after they allegedly paid William Rick Singer — the mastermind behind the scam — $500,000 for their daughters to attend the University of Southern California as members of the crew team despite never participating in the sport.
The pair originally pleaded not guilty, but in May 2020, they changed their tune after scoring plea deals. Loughlin pleaded guilty to conspiracy to commit wire and mail fraud, and Giannulli pleaded guilty to conspiracy to commit wire and mail fraud and honest services wire and mail fraud.
LORI LOUGHLIN LIES: HOW EX-'FULL HOUSE' STAR LANDED HERSELF IN COLLEGE SCANDAL IN 12 CLICKS
Before Loughlin and Giannulli heard what their fate entailed, the 20-year-old YouTube star planned a "going away party" for mommy and daddy, sources exclusively told OK!.
"The family is facing this head on. They are not pretending that it isn't happening and not burying their heads in the sand. Rather, close friends and family are set to gather on Thursday evening at the family's home to say goodbye. It is like a 'mommy going to jail' party, along with drinks and a cake (presumably without a file in it!," insiders told OK!.
Jade "is glad to finally get this thing behind her," the insider admitted, but it seems like she might be happy to be on her own for a little while. "There will be no one around telling her what time she needs to be in bed. With her parents away, I'm assuming this won't be the last house party that Olivia will plan!" the source added.