NEWS
Tommy Mottola Praises Ex-Wife Mariah Carey *Right* Before Her Book Release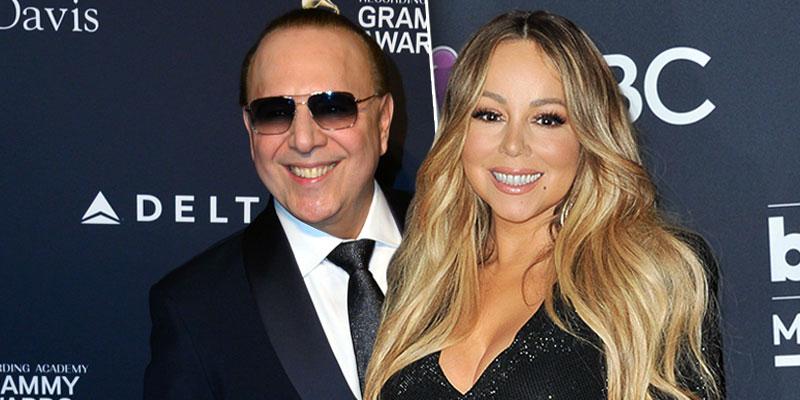 Mariah Carey is getting candid in her new memoir, The Meaning of Mariah Carey — which will be released on September 29. So much so, the singer is dishing about her previous romances — from her ex-husband Tommy Mottola to Derek Jeter.
Even though Mottola, 71, and Carey are no longer together, the music executive couldn't help but rave about the Grammy winner. "I am deeply gratified to have played that role in Mariah's well-deserved and remarkable success, and continue to wish her and her family only the very best," he told Page Six.
Article continues below advertisement
Article continues below advertisement
In a recent conversation with Oprah Winfrey, the 50-year-old admitted that Jeter helped her realize she needed to leave Mottola. "He was a catalyst … that helped me get out of that relationship with Mottola, because I believed that there was somebody else," she revealed.
ROMANCES, FEUDS & BODY DRAMAS: INSIDE MARIAH CAREY'S JUICY MEMOIR
"I didn't think I would ever meet anybody who wouldn't … feel superior to me because of the fact that I'm not one way or another in most people's minds and they have preconceived notions, whatever," she explained about her romance with the athlete.
Carey also spoke about how kissing Jeter in the rain was the inspiration behind her song 'The Roof,' which was included in her 1997 album, Butterfly.