NEWS
New Big Brother HOH Elissa Gets Ready to Clean House—See Who She Nominated for Eviction!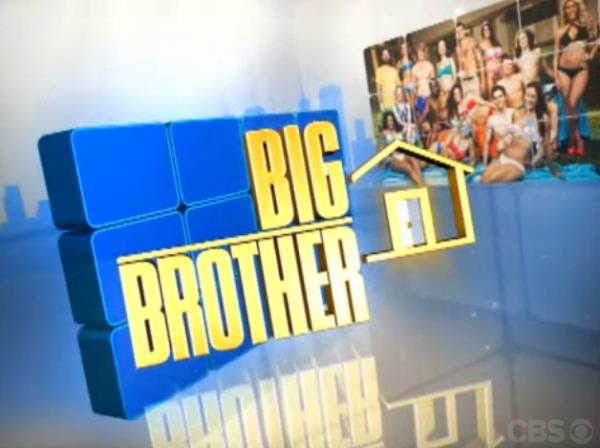 When we last left Big Brother, the players were battling it out for Head of Household.
In an exciting game twist, the competition also allows the last four evicted houseguests (a.k.a. jury members Judd, Candice, Jessie and Helen) the chance to reenter the game and even win HOH.
Who out of the four jurors lasted the longest?
Judd!
"I love Judd, but I'm the one who sent him home so he's definitely going to be gunning after me," says outgoing HOH Aaryn.
Article continues below advertisement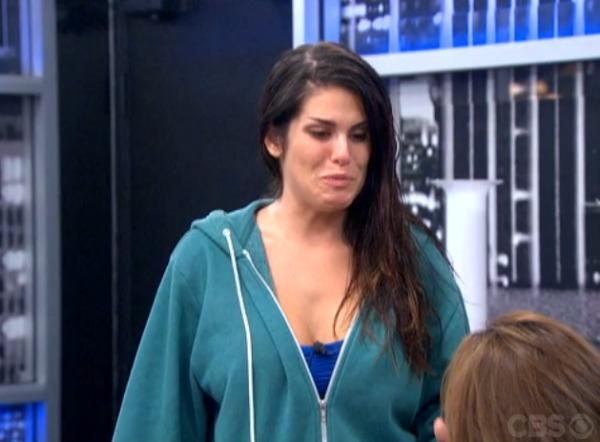 Without spoiling the upcoming BB week for viewers not glued to the live feeds, Amanda's atrocious behavior is the real crying shame and she's going to be in for a pretty nasty surprise when she gets out of the house and into the real world.
OK! News: Julie Chen Rips Houseguests to Shreds Over Their Bad Behavior
In the meantime, we are left crying over Amanda's terrible behavior and even more bitter and hateful words—but that's vitriol for another post.
Now in order to win HOH, Judd and the houseguests still standing—Elissa, Amanda and GinaMarie—must continue to battle to catch ten balls without falling off their individual platforms.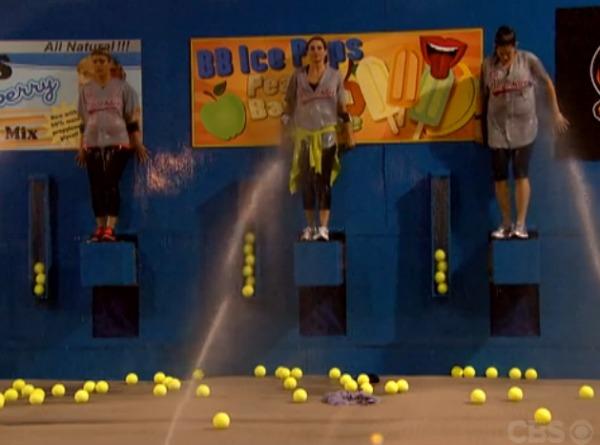 Newly re-entered player Judd goes down first. Amanda almost takes a tumble, but she recovers. Then Elissa, showing off her athletic prowess, takes a dive.
Article continues below advertisement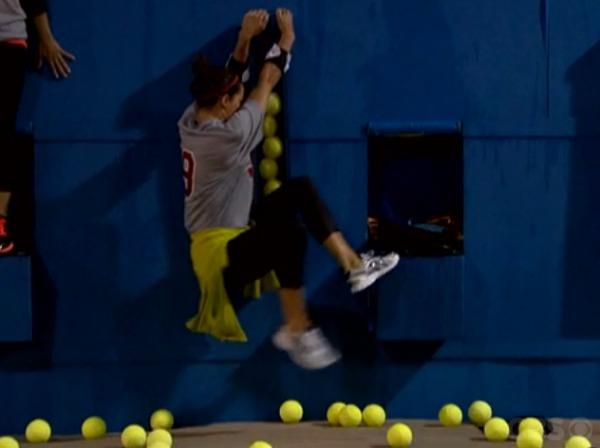 Somehow Elissa miraculously clings to the ball container and darts back onto her platform in what Spencer calls a "Batman move."
After a few more balls are lobbed…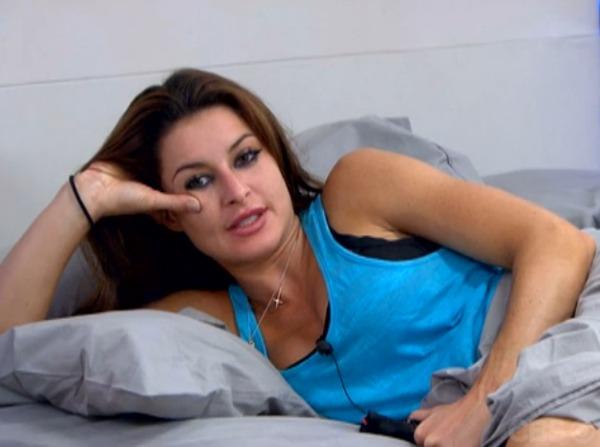 Bam! Elissa wins HOH!
"This is the first time in a long time that I feel I'm not really able to control somebody's HOH," says Amanda.
OK! News: See What Nick Uhas Is Doing Now That He's Out of the Game
Ding, ding, ding! That power over the house has been great for Amanda's game, but deadly for the usual summer of unpredictable weekly turns and twists Big Brother is famous for.
Watch: Players React to Aaryn's Racist Rants
Naturally, Amanda immediately melts down, and she spends much of her time in bed whining. "You've got to stop freaking out—you can't control everything," her showmance, McCrae, advises.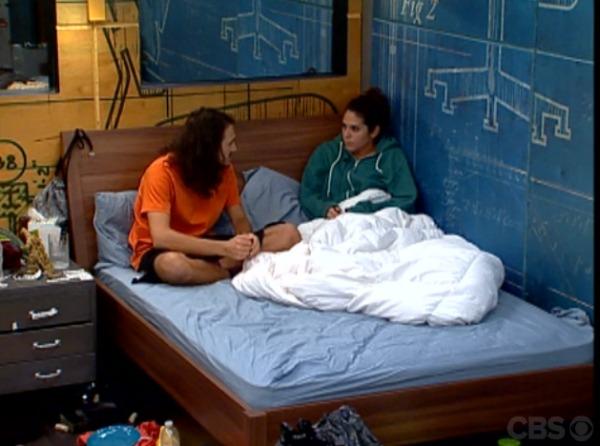 "We just have to make sure that we don't end up on the block together," says Amanda.
"I'm not going to let others make decisions for me," Elissa confides to viewers (finally, a breath of fresh air in what's become a really stale game). "I worked for this HOH and I want to use it the way I want to."
Article continues below advertisement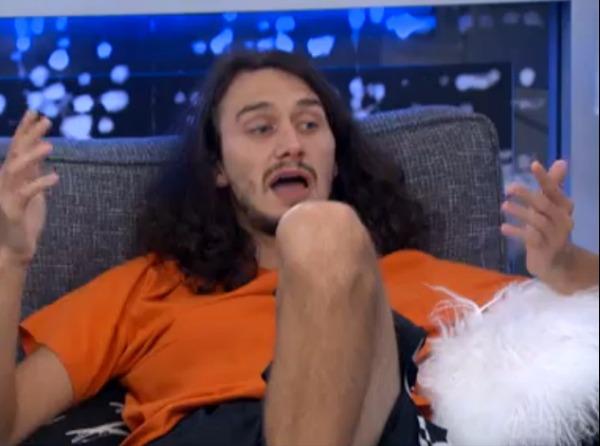 McCrae! "I think you're an awesome player," Elissa tells him. "And because I have so much faith in you, I know you're going to rock at the Veto Comp, and I hope you win the Veto."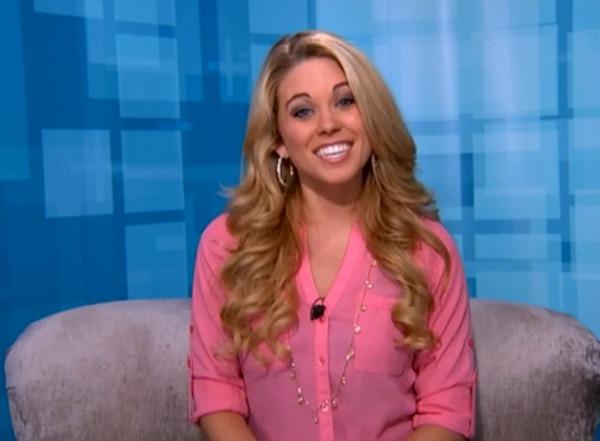 Aaryn (and her eyebrows)! "You've been targeting me since week one," says Elissa. "You've tried to make my life as miserable as possible. Now you know how I felt."
Do you think Elissa made the right nominations? Who do you want to see go home next? Follow me on twitter for more BB recaps, exclusives and news, and then sound off in the comments section or tweet us @OKMagazine.