NEWS
The OK! Awards: Which Show Made You Laugh Most in 2012: 'Modern Family,' 'New Girl' & More!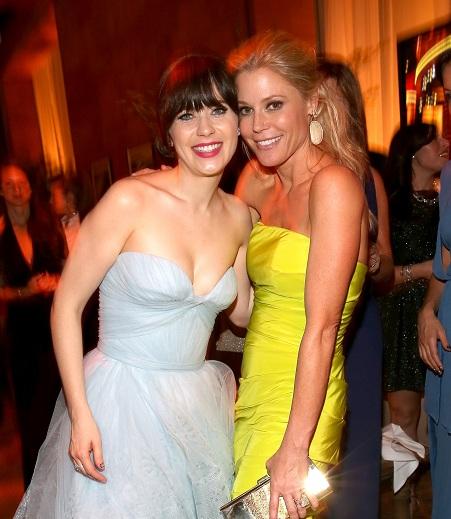 As another amazing year in pop culture comes to a close, we want to celebrate our very favorite moments! We bring you the OK! Awards. Nominations -- and arguments -- from our staff are below. We will be posting the nominations for a different category all week at 12 pm, and we want you to vote for your favorites. Winners* will be announced Tuesday, Jan. 1.
Category 7: Show That Made Us Laugh Till We Cried
Article continues below advertisement
Nominated by: Heather Newgen, West Coast Editor
Heather Says: "This show always makes me laugh! I think Julie Bowen is one of the funniest women on TV."
2) Parks and Recreation
Nominated by: Lea Palmieri, Video Editor
Lea Says: "This show makes me laugh and cry in the best way almost every episode!"
3) New Girl
Nominated by: Dee Clarke, West Coast Editor; Lauren Metz, Writer; Kelli Acciardo, Deputy Editor
Dee Says: "Definitely New Girl! It's a great ensemble cast and a sitcom unlike any I have seen in a long time. I really want Jess (Zooey Deschanel) and Nick (Jake Johnson) to get together!"
Lauren Says: "Scmidt's (Max Greenfield) lines are comedic genius!"
4) Girls
Nominated by: Lauren Brown, Site Director Lauren Says: "Sometimes it hit a little too close to home, but I love, love, love that it made me laugh, cry and laugh till I cried!"