NEWS
OK! Next Big Deal: Meet Ahna O'Reilly, Star of Three Major 2013 Movies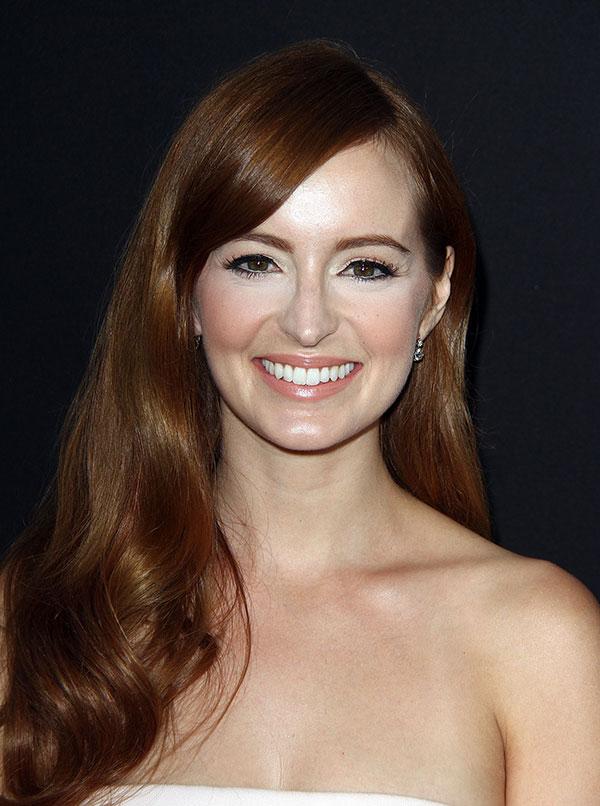 It's just about time for all the serious Oscar contenders to roll out! Before you get really serious at the movie theater, get to know actress Ahna O'Reilly. You may recognize her from The Help, and she's in three major movies this year: Jobs, Fruitvale Station, and As I Lay Dying, which was directed by and stars Ahna's ex-boyfriend, James Franco and is out on DVD this week. We talked to her about all these heavy projects!
Article continues below advertisement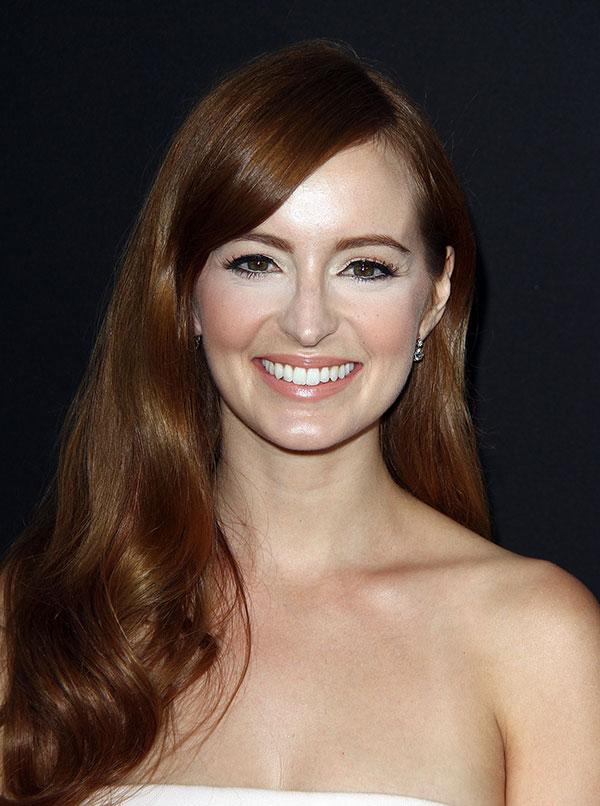 OK!: You have been in three pretty heavy movies. How did that happen?
Ahna O'Reilly: All of these jobs just came to me, and I was thrilled about each and every one of them. Fruitvale came to be out of my friendship with Octavia Spencer, and I was in the middle of shooting CBGB at the time and the dates just happened to work out. Then As I Lay Dying is a film that James Franco and Vince Jolivette have been trying to make for a long time. It wasn't my intention to be in two very dark movies, but I am so excited about it!
OK! News: Watch Ashton Kutcher channel Steve Jobs in the Jobs trailer.
OK!: Can you tell us a bit about the story of As I Lay Dying, for those who skipped Faulkner in High School?
AO: As I Lay Dying is the story of the Bundren family.The mother of the family passes away at the beginning of the novel, and the story follows the family's journey to her family's burial site, which is forty miles away. That doesn't seem like a lot to us now, but it takes place in the 1920s in rural Mississippi and it is a very poor family.
Article continues below advertisement
OK!: What about your character in particular? What is she going through?
AO: I play Dewey Dell, who is the one sister in this family of men. She is pregnant and no one knows about her pregnancy except for her brother Darl, played by James Franco. He psychologically tortures her because he is the only one that knows.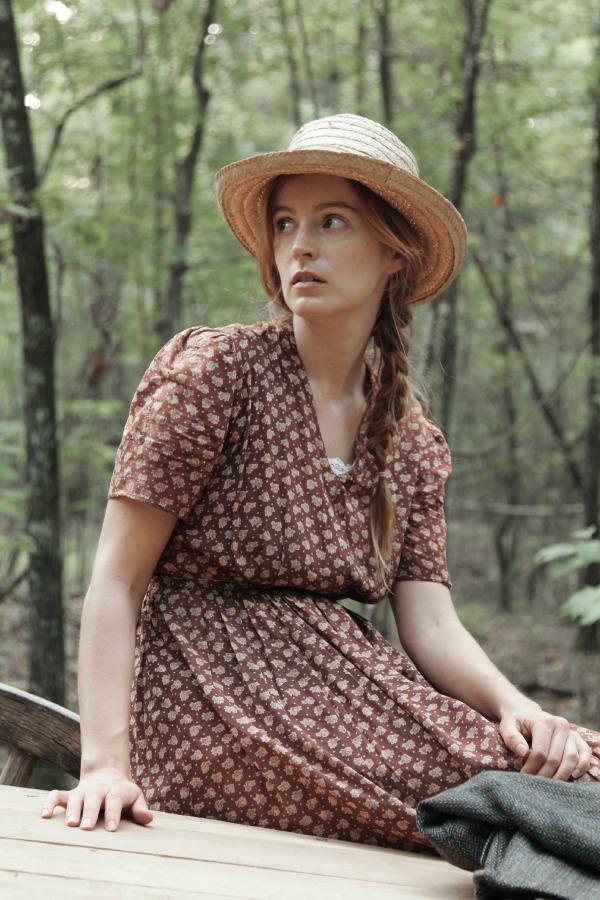 OK!: What did you draw on to play such a wrenching role?
AO: I've read the book over and over and over again. I got a lot just from being in Mississippi. Our locations and our costumes helped me get into character. We were there for five weeks: all of us, every day, on the back of this horse and wagon. So I just felt very connected to the story through the relationships I had with these actors and with the geography.
OK! News: Read our review of this weekend's big movie, Ender's Game.
OK!: What was it like working with James?
AO: It was great! He is so collaborative by nature. He really wants everybody's input, and he wants everything to feel natural and spontaneous. As a director, he is a total dream. And then of course, as everyone knows, he is one of our greatest actors, so to act with him was wonderful as well. All of us are kind of in awe of him doing both at once.
Article continues below advertisement
youtube=https://www.youtube.com/watch?v=VO68Kd2yQsE&w=560&h=315
OK!: James and Danny McBride are known for being funny guys, but this movie is very serious. Did you guys get to have any laughs on this serious set?
AO: Oh, definitely. We had family dinners every weekend, and we would cook together. It was a really cool thing. We definitely had a lot of laughs even though the subject matter was very serious.
Photos: See 11 actors who directed or wrote movies they also starred in.
OK!: I also wanted to ask you about Fruitvale Station. The timing worked out in such a way, for such a big cultural moment this summer. Were you surprised by the huge reaction to the film?
AO: The timing of the release of the film is something none of us could ever in our wildest of our dreams have predicted. That was really bizarre and uncanny and profound. I think 'surprised' is the wrong word, because I knew all along what a gem of a movie it was. But it is always kind of a surprise when it has such a resounding success, here and overseas.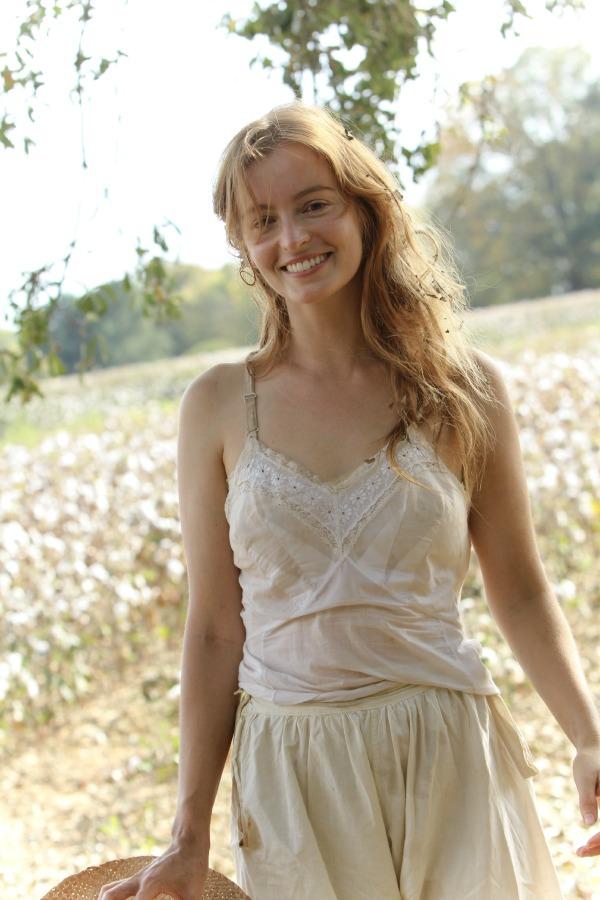 OK!: So what is next for you? Do you maybe want to do something light and funny?
AO: I would love to do something light and funny. So I have been working on The Sound and The Fury, not light and funny. Then I am just about to finish this film called No Way Jose which is a comedy. That has been lots of fun!
Did you read any William Faulkner in school? Which fall movie are you most excited about? What did you think about Fruitvale Station? Tell us in the comments below or tweet us @OKMagazine.