NEWS
Poll: Vote For 'Teen Mom', 'I'm Having Their Baby' And More As Your Favorite Reality Show About Pregnancy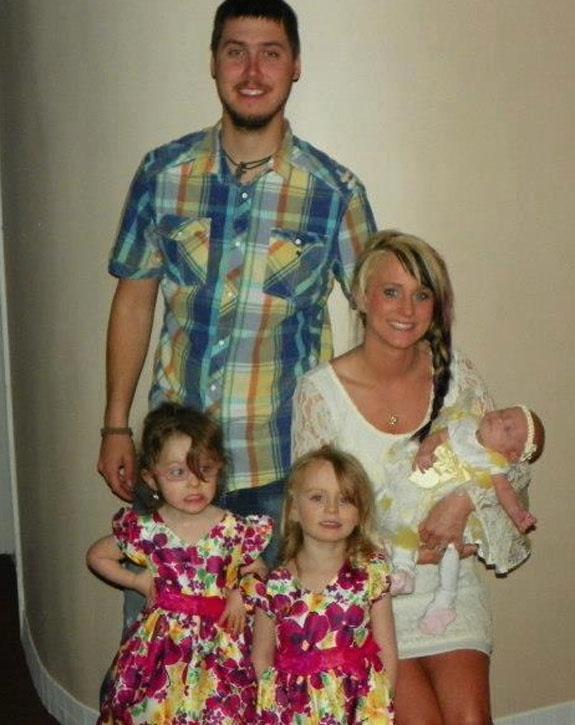 If you've read anything I've ever written here at OKMagazine.com (read here if not—#shamelessplug), you know that my guilty pleasure is pregnancy. And shows about pregnancy. And teenage pregnancy. I'm a terrible person, basically. So this post that I am writing right now to honor tonight's season finale of I'm Having Their Baby is essentially my dream in life—a poll in which our loyal readers get to vote for their favorite reality show about pregnancy. Is this fun or what?! Hopefully this isn't only fun for me.
Article continues below advertisement
Photos: Teen Pregnancy On TV Shows
Keep scrolling to get the low down on which 5 shows are in the running for best pregnancy reality show (narrowing this list down was for reals difficult) and then make sure to vote for your favorite. And get your friends/fellow fans to vote too! The more the merrier.
OK! News: Find Out The Sex of Simon Cowell's Baby
16 & Pregnant/Teen Mom on MTV.
I think 16 & Pregnant is what started it all for me. Watching a bunch of semi-irresponsible teens in middle America getting knocked up by their terrible boyfriends—that's when my love affair with this kinda stuff began. I've been a fan since season 1 of 16 & Pregnant (LOLing because that was the point in time where Farrah Abraham looked like a normal human being, below) and still, to this day, watch all seasons and write about these girls daily as if they were my besties. Love you guysssss.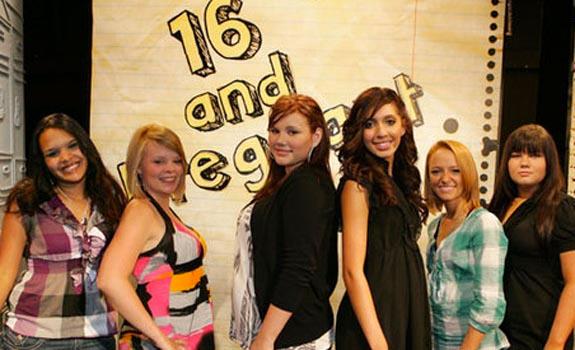 My Teen is Pregnant and So Am I on TLC.
The premise of this show is beyond weird, but this show, centering around 4 pairs of moms and daughters who both got unexpectedly preggers around the same time, is intriguing. Obviously I was hooked when it aired earlier this summer, and also am perpetually thankful that they aren't me.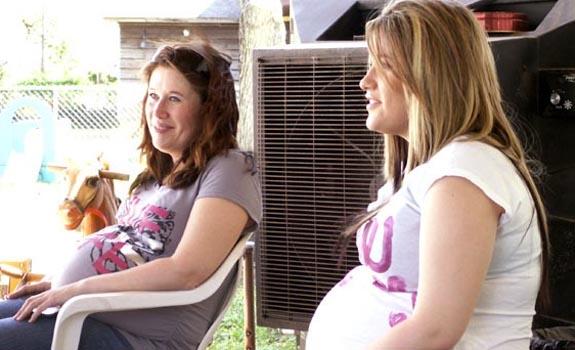 Photos: Get To Know The Pregnant Teens and Moms
Pregnant & Dating on WEtv.
Truthfully, this show got lots of backlash when it aired this summer. But you know what? Pregnant women need lovin' too. I assume (note, I have never been pregnant and don't plan to be until I am married). My interviews with castmates Megan and Keisha confirmed this sentiment and also made watching the show that much more interesting.
Article continues below advertisement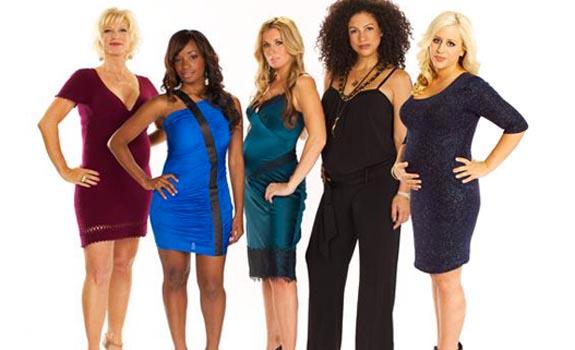 I'm Having Their Baby on Oxygen.
I like this show because it's like Catelynn and Tyler's story on Teen Mom times a million. Each family on this show decides to give their baby up for adoption to a couple who can't have kids of their own, and it's so emotional every single week that I may as well be watching The Notebook on a loop.
MORE ON:
Married to Medicine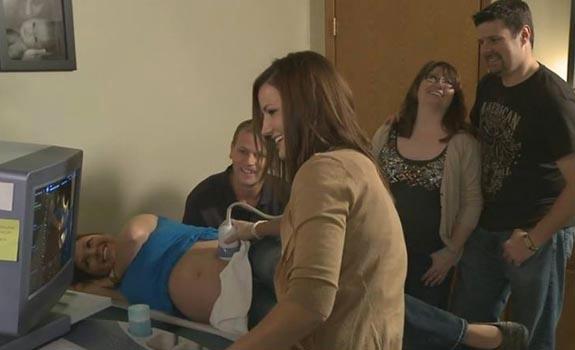 Yes, I do know that this show is only partly about pregnancy—two of the main characters are OB/GYNS in Atlanta—but this is probably my favorite new reality show of the season so it just had to be included. Less than half of each episode actually revolves around pregnant ladies, but since I'm basically best friends with Quad, Dr. Jackie, Toya and Mariah after interviewing each of them, I'm hoping that they'll find this and vote. Hey gals, if you're reading! Please? I hope it comes back for a second season, too!
Article continues below advertisement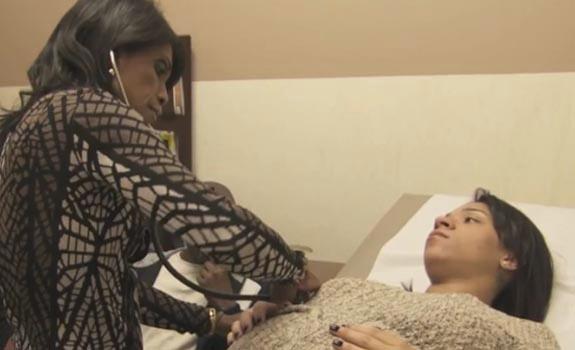 Honorary mentions: Pregnant In Heels (why did Bravo cancel that show? Rosie Pope is the best!), A Baby Story (I liked this show when I was 12, but I no longer am able to watch TV at 2 in the afternoon), and I Didn't Know I Was Pregnant (great show but watching women give birth to twins while on the toilet is just getting really old/disgusting).
Got all that? Vote for your favorite here!
polldaddy poll=7370942