NEWS
Shailene Woodley Talks Sex Scene In Upcoming Flick: 'You Feel Wrong Watching It'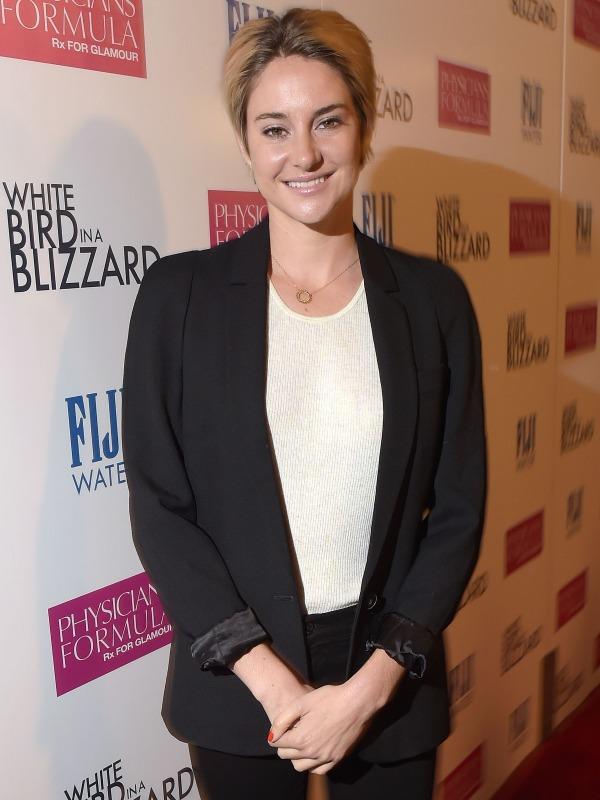 The go-to girl for Young Adult book-to-film adaptions is taking on a new, more racy role with the flick, White Bird in a Blizzard.
Shailene Woodley plays 17-year-old Kat Conner, whose mother disappears just as Kat discovers her sexuality.
"When you're a teenager you're exploring all different parts of yourself for the first time," she told E! News at the Los Angeles premiere on why the sex scene is important to the film. "And a lot of films that deal with young people capture many of those regions but they sort of leave the sexuality component out of it. And I think it's an important part of all of our process, no matter if you're a teenager or if you're in your twenties, or however old you are."
Article continues below advertisement
Although this is the Divergent actress's first sex scene of her career, she isn't ruling another out in the future.
"The thing with nudity is, it's not something that as an actor you're like, 'I'm going to be nude it in.' You know? If nudity lends itself to a particular artistic creation then I think it's up to the discretion of the particular screenplay and the story," the 22-year-old said.
What do you think of Woodley's controversial new flick? Tell us in the comments below or tweet us @OKMagazine.com!