NEWS
Getting Intimate: Teen Mom's Leah Messer Reveals Young Age She Lost Her Virginity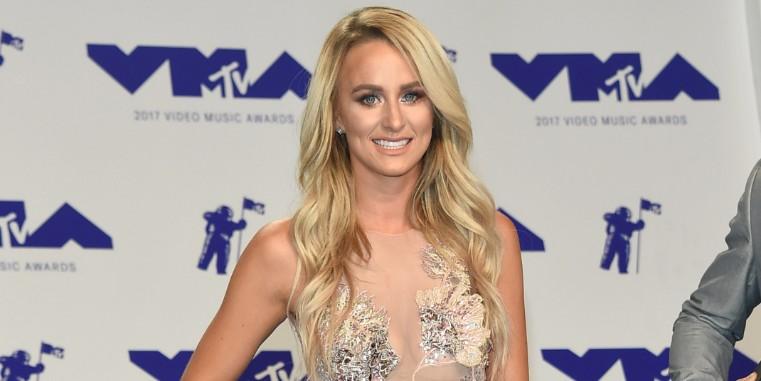 She was 16 and Pregnant and then a Teen Mom, but Leah Messer recently revealed she was having sex way before she turned Sweet 16.
The Teen Mom 2 star was getting ready for her twin daughters Aleeah and Aliannah's 10th birthday on the September 22 episode of the hit MTV show, when she started to realize she would need to start having adult conversations — talking about sex — with the young girls.
"I cannot believe my kids are 10. I was 13 the first time I had sex," Messer told her friend Kylie. "The girls are 10. Granted, I did not get pregnant until later. I'm saying it's confusing. I didn't know anything. I didn't know anything."
Article continues below advertisement
Kylie responded to Messer, saying: "But I think your atmosphere growing up was way different than their atmosphere. Yours was obviously not that great, so I don't think that that's something you have to worry about," she assured her friend. "But you're right you have to let them know about things. Be honest with them."
FANS SLAM LEAH MESSER OVER DAUGHTER ALEEAH'S 'SHORT SKIRT' & MAKEUP
"I'm so proud of the girls, even though they're twins, they have their own identity," Messer told her friend.
Article continues below advertisement
When the proud mama gathered with the twins to celebrate their birthday, Messer told the girls: "You guys get to learn from my mistakes, right?"
"You've made some big bad mistakes," Alianna replied.
Messer quipped back, "What do you mean I've made some bad mistakes? Getting pregnant at 17 wasn't a mistake, it was a challenge. I didn't know what the heck I was doing, but I made it work and look at us now."
MAMA MADNESS! THE 10 BIGGEST 'TEEN MOM' SCANDALS OF ALL TIME
The young girls may have celebrated their birthday on TV, but the Teen Mom star revealed earlier this year that she wouldn't let them watch the MTV show "until they're like 14 or 15, maybe 13," Messer told Us Weekly. "They're going into middle school. I think that being open with my daughters about things moving forward will hopefully prevent them from making the same mistakes. And that was the entire purpose of the show."
Teen Mom 2 airs Tuesdays at 8 p.m. on MTV.