NEWS
The Bachelorette Week In Review: Ben Flajnik Hangs with Kris Jenner and Jonathan Cheban, Courtney Robertson Lands Book Deal and More!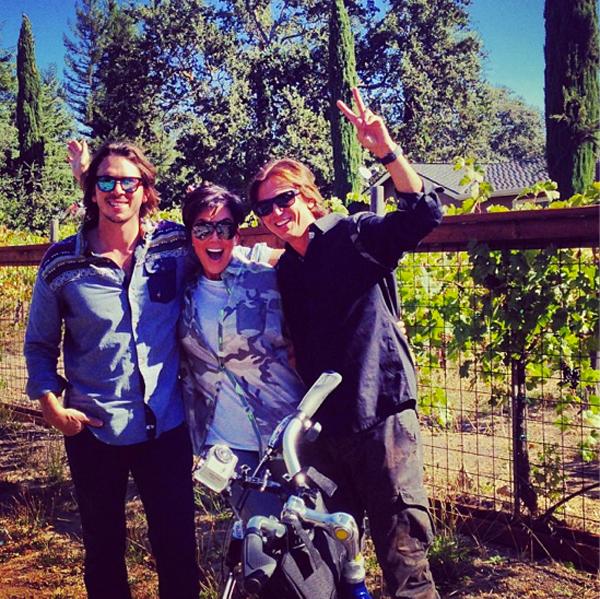 Article continues below advertisement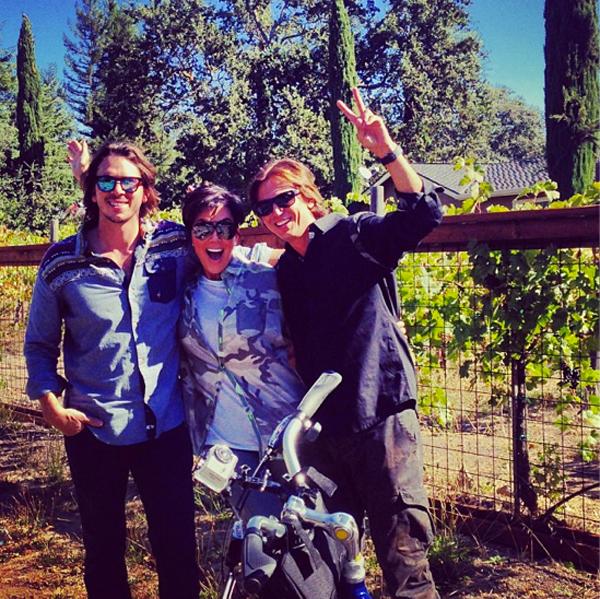 A big happy birthday is in order for Michelle Money! "So many thank you's for an amazing birthday weekend! I am beyond blessed," The Bachelor beauty shared on Instagram. She continued by thanking friends and family individually for making her big day so special. Yummy food, a beautiful hike and lots of shopping sounds like a perfect celebration to us! Send The Bachelor star lots of love and birthday wishes on Twitter @MoneyMichelle!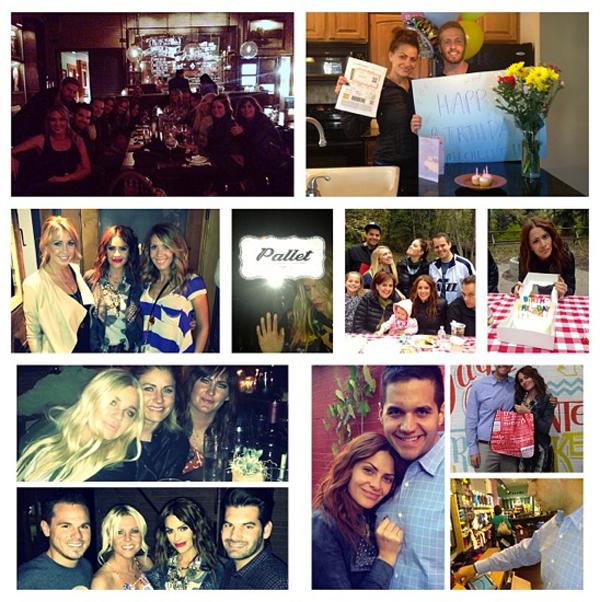 It seems like just yesterday that we were anxiously awaiting Sean Lowe's season of The Bachelor. According to Catherine Giudici, it has been exactly one year since the taping! Check out her fun behind-the-scenes pic below of the girls prepping for the big group shot. Leave it to Catherine to include a witty caption of, "When you met 25 hot chicks that you'd be linked to forever!" Little did Catherine know in this snapshot that she would soon be marrying her soulmate!
Landing a spot on a reality show can change your life forever. Courtney Robertson however says it ruined her career. Bachelor fans can get the scoop in her new book I Didn't Come Here to Make Friends: Confessions of a Reality Show Villain. From her roller coaster relationship with Ben Flajnik to the negative impact on her modeling gigs, we can't wait to find out all the juicy details. Even though Courtney is the contestant America loves to hate, we have a feeling fans will get to see a new side to the star in the new memoir. Keep checking OKMagazine.com for updates on the release date!
We are officially jealous of Jillian Harris' week as she is exploring London with her family and boyfriend Justin Pasutto. Not only are the travelers experiencing beautiful autumn weather, but all the finest sight seeing stops. The trip wouldn't be complete without popping into a few antique shops though. Stay tuned to see if Jillian adds any pieces from the trip to her online boutique Charlie Ford!
New ink alert! Bachelor besties Jaclyn Swartz and Rachel Truehart hit the tattoo shop for some new art this week. So what designs did the girls go with? Jaclyn chose the Hebrew word for "family" on her wrist while Rachel added a feather to her side. Rachel shared with followers how strong of a bonding experience it was and of course how excited they both were for the new additions!
The Bachelorette Week In Review: Chris Harrison Hosts Miss America, Ali Fedotowsky Celebrates Her Birthday And More!
What was your favorite Bachelorette star up to this week? Tell us below in the comment section below and on Twitter @OKMagazine.