NEWS
Watch Melissa McCarthey's Satuday Night Live Promos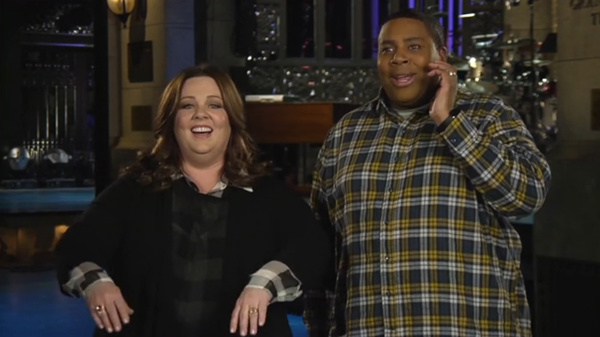 Article continues below advertisement
MORE ON:
late night with jimmy fallon
hulu id=e9fj3e00vuyjdph6kks5dq width=600
Things to keep in mind—Not only will Melissa & Imagine Dragons slay the stage at studio 8H (see what I did there?) but this is (probably) Seth Meyers' last show before he makes the big leap to Late Night—so fill up on all the Weekend Update goodness while you can.
SNL airs Saturday at 11:30PM on NBC.
More Stories You'll Love: