HEALTH
100-Year-Old British Veteran, Who Raised Millions For COVID-19 Relief, Hospitalized With Coronavirus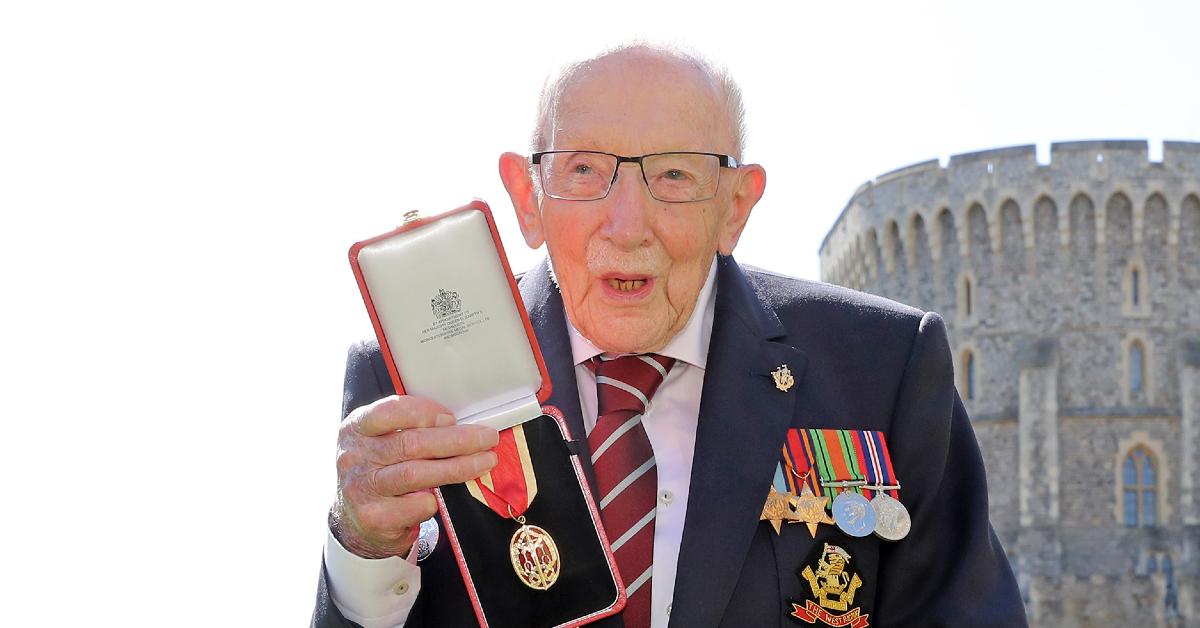 Captain Sir Tom Moore — the British World War II veteran who rose to fame when he raised more than $40 million last year for the NHS and COVID-19 relief by walking 100 laps in his backyard for his 100th birthday — has been hospitalized with COVID-19.
Article continues below advertisement
"I want to update everybody that today (Sunday 31st January) my father was admitted to the hospital," Moore's daughter Hannah Ingram-Moore wrote on social media. "Over the last few weeks he was being treated for pneumonia and last week tested positive for COVID-19."
Hannah explained that her father "needed additional help with breathing" but is not in intensive care and is being treated in a ward.
"We know that the wonderful staff at Bedford Hospital will do all they can to make him comfortable and hopefully [he will] return home as soon as possible."
Article continues below advertisement
Article continues below advertisement
"My thoughts are very much with @CaptainTomMoore and his family. You've inspired the whole nation, and I know we are all wishing you a full recovery," Prime Minister Boris Johnson tweeted.
Article continues below advertisement
"Thank you to our brilliant NHS for taking care of @CaptainTomMoore. Hoping for a speedy recovery and to see Captain Tom back home with his family soon," Mayor of London, Sadiq Khan, said.
Article continues below advertisement
Article continues below advertisement
"Wishing him well, and fingers crossed for a speedy, successful recovery. Oh, and make sure you all take care of yourselves too, this can't be easy for the family," one user told Hannah.
"Not the text I wanted to read but appreciate the update although Tom is part of your family we all love him and wish him a speedy recovery," another wrote.
"Saddened to hear his, your dad is a wonderful gentleman, I know this must be a tough time for you and your family, sending hugs and get well wishes," a third user said.
So far, more than four million people have received their first coronavirus jab in the U.K., with nursing home residents, the elderly, frontline health workers and vulnerable people taking priority.
Article continues below advertisement
The 100-year-old received more than 125,000 birthday cards after he went viral and was even knighted by Queen Elizabeth II in July 2020. Moore has also released an autobiography titled Tomorrow Will Be A Good Day.
Moore jetted off to Barbados in December when British Airways paid for his flight. Although the vacation was met with criticism, the veteran did not contract COVID-19 abroad.
"I interviewed Captain Tom's daughter before Xmas. She told me how ageist and sexist it was for trolls to assume she was making her dad do things he didn't want to do," journalist Lebby Evans wrote on Twitter. "Barbados was top of his bucket list and it was legal to go when they did. Some of the comments on here are vile."