REALITY TV
RHOD's D'Andra Simmons Is 'Very Proud' Of Bravo's Safety Measures Amid Pandemic: 'Grateful To Have This Job'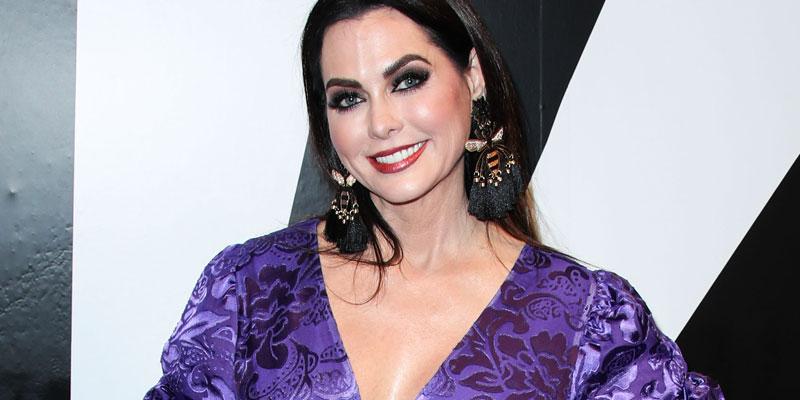 The Real Housewives of Dallas is ready for season 5! RHOD star D'Andra Simmons revealed how Bravo is doing a great job of filming the reality series amid the ongoing coronavirus pandemic. So much so, the 50-year-old told Page Six she's "very proud" of the network for taking the virus "very seriously."
While filming the hit show, there are certain safety measures that must be followed in order to protect the cast and crew. For example, face masks must be worn by castmembers at all times, in addition to having a "COVID monitor" — a person who wipes down the set before and after filming — help out. Wherever the ladies film — whether it's at a house or on location — everything must be sanitized and wiped down.
Article continues below advertisement
D'ANDRA SIMMONS SLAMS EX-FRIEND LEEANNE LOCKEN FOR TORMENTING HER OVER HER WEIGHT GAIN
"We get COVID tests either weekly or biweekly, so especially now when we do go on our what our version of what a cast trip is, because you can't really go that far, you do get COVID tests and so does the entire crew," Simmons explained. "I think they're being very responsible and very careful, because of course, we were thinking, 'How are we going to do this in a pandemic?' But it has worked, and knock on wood none of the cast has had any issues with COVID."
The Dallas native disclosed that she is staying put and not venturing out in order to protect the people on set. "I literally stay in my house unless I have to go do something that is required for the show, except for a few tiny little instances because I don't want to take any chances on contracting something and bringing it back to someone else on the cast or crew," she said. "I take my job very seriously and I'm very grateful to have this job."
Article continues below advertisement
Article continues below advertisement
Despite the ups and downs, Simmons always thinks of a phrase her father told her. "'Pick yourself up by your bootstraps and keep on trucking,' so that's what I did," she dished.
Season 5 of RHOD will be interesting without LeeAnne Locken, but Simmons couldn't help but tease what's to come. "In my opinion, it will be probably the best season we've ever had because the show is amazing this year," she said while chatting with Derek Zagami on RealiTea With Derek Z. "It's not because Locken's not on the show, it's just a different group of girls, a different vibe and you will not be disappointed. I will tell you that 100 percent."