NEWS
'1000-Lb Sisters' Star Tammy Slaton Barely Able to Move Without Walker as Health Concerns Grow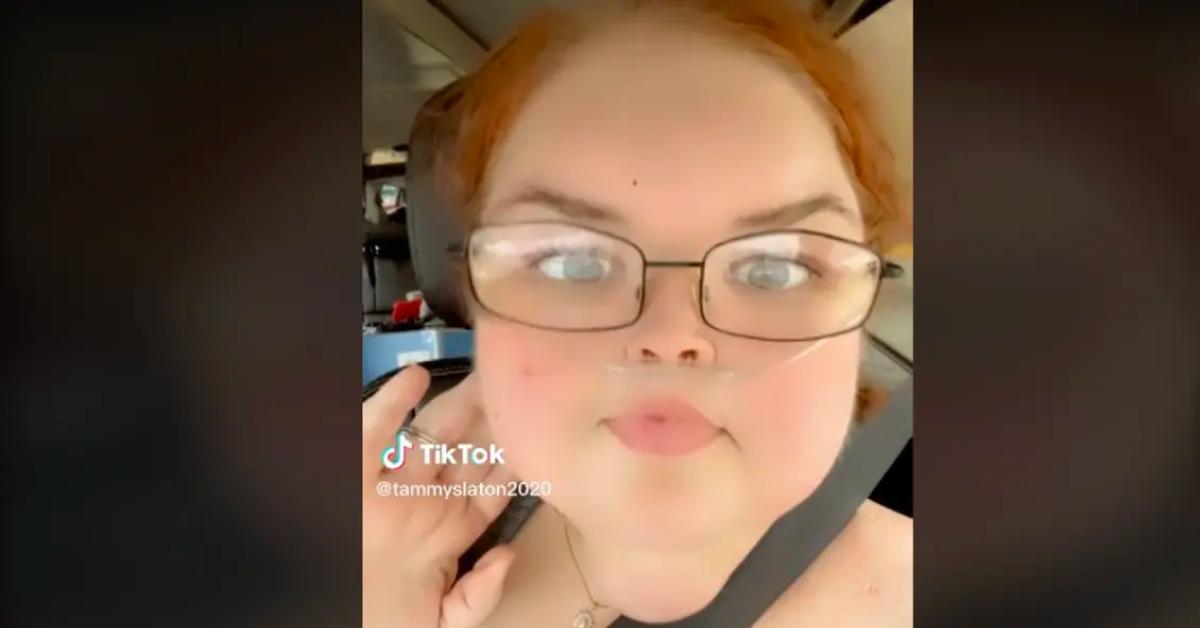 Tammy Slaton is taking baby steps both literally and figuratively.
The 1000-Lb Sisters star has made slight strides in her ongoing health journey, as she ditched her walker to a gas station convenience store on Thursday, May 4.
Article continues below advertisement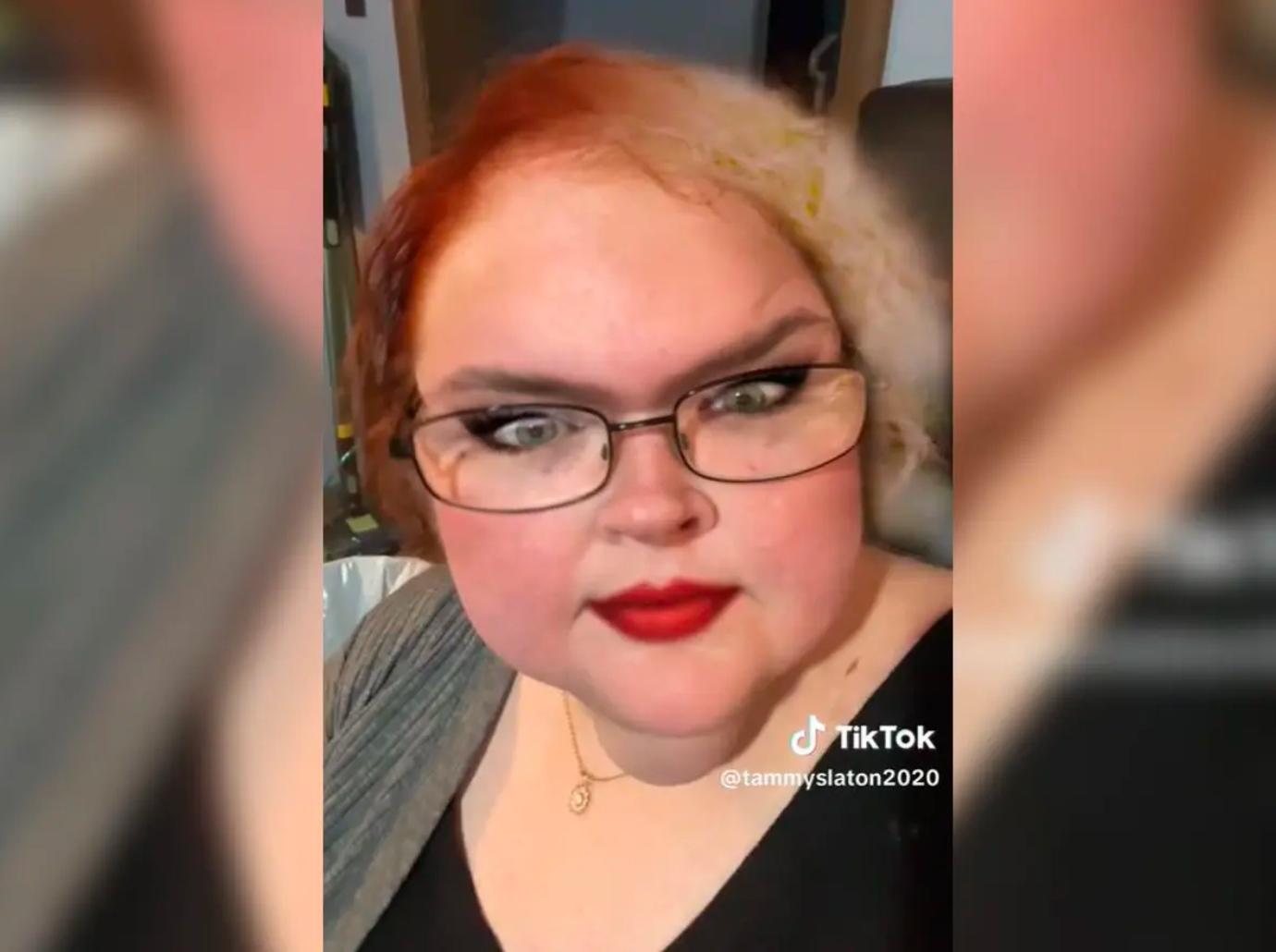 While moving on her own shows major progress in Slaton's livelihood, the reality star still seemed to struggle quite a bit while taking only a few steps.
In video footage obtained by a news publication, the 36-year-old walked from the store back to her car in a gray sweater, black pants and a black handbag, and she had oxygen plugged into her nose with the cord leading into her purse.
Article continues below advertisement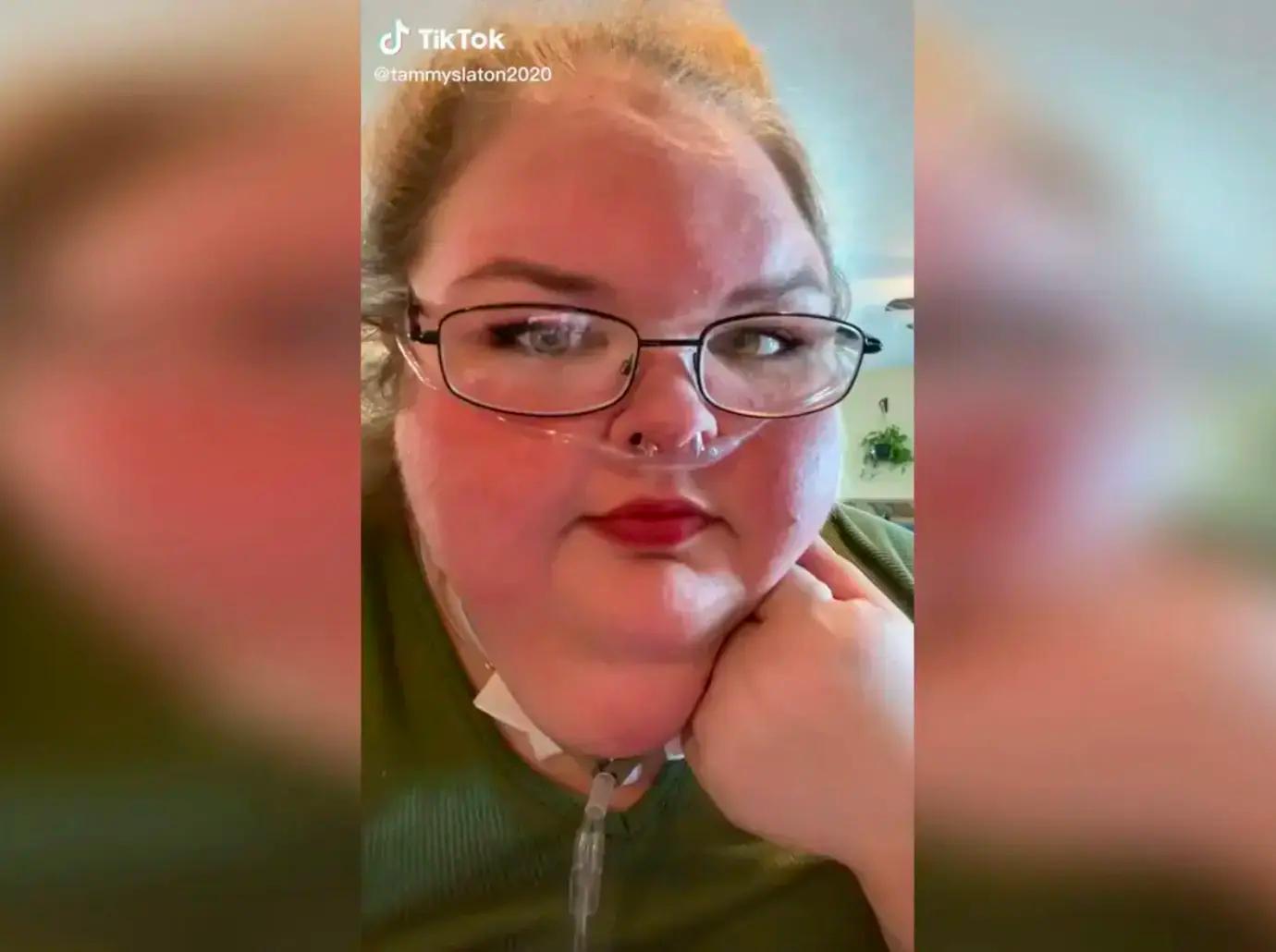 Slaton couldn't make it from the building back to her ride without stopping to rest her hand on the hood of the car and catch her breath.
The vehicle must have been hot from sitting under the sun, as she held her hand up after a few moments and seemed to shake off apparent pain from placing her palm there for too long.
Article continues below advertisement
Never miss a story — sign up for the OK! newsletter to stay up-to-date on the best of what OK! has to offer. It's gossip too good to wait for!
The check-in at the gas station was one of the few pit stops made by Slaton and her brother Chris Combs during their day trip to Indiana on Thursday.
An eyewitness spotted Combs and another woman picking Slaton up from her two-bedroom home in Kentucky before heading across state lines to shop for groceries, as well as grab some coffee and pull over at more than one gas station along the way, according to the news outlet.
Article continues below advertisement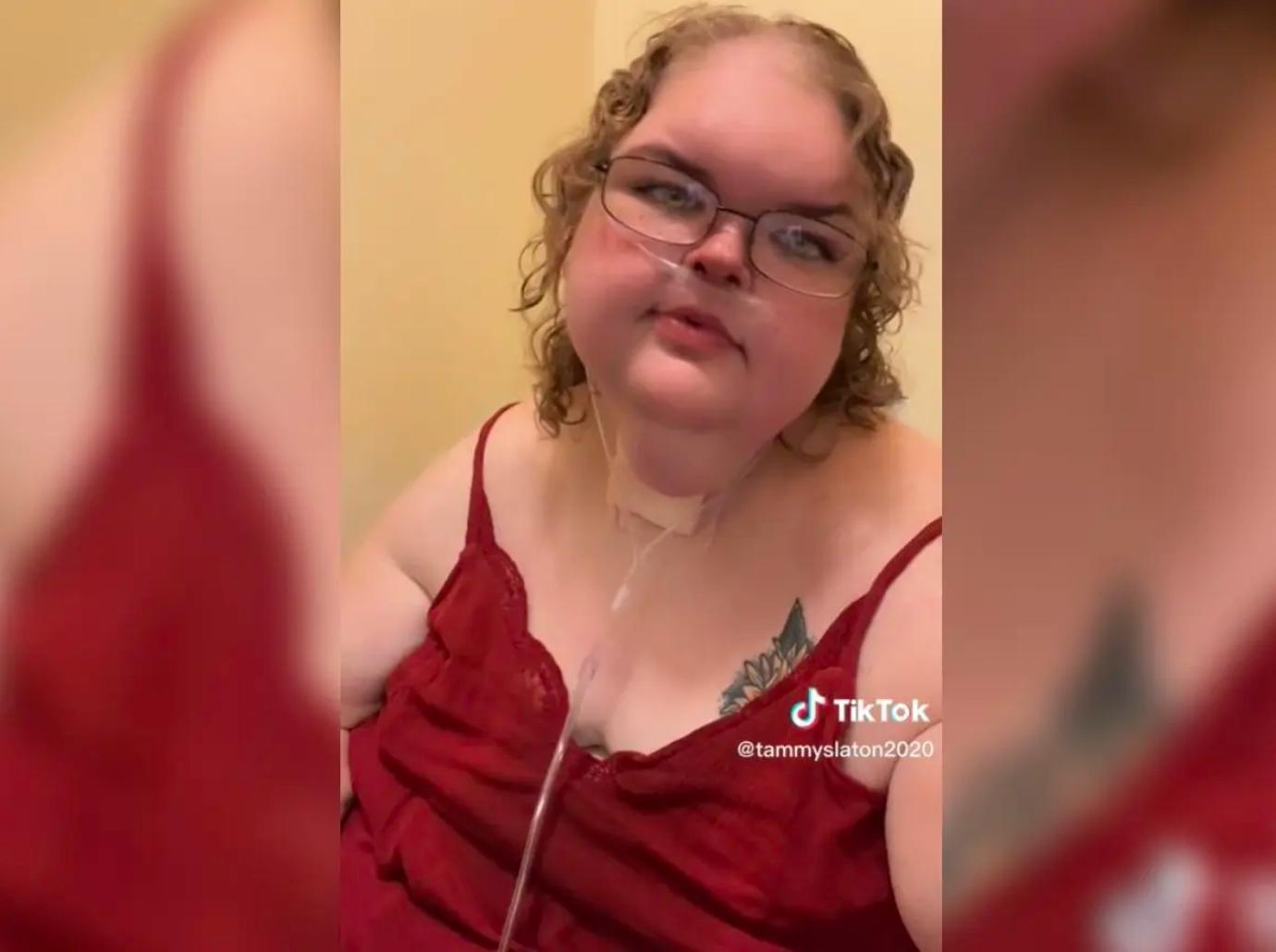 Although it seemed difficult for the TLC star to walk such a short distance, the movement is a milestone achievement for Slaton, who lost more than 300 pounds after weighing in at her heaviest of 717 pounds at the start of her 14-month rehab stay in Ohio last year.
After finishing the program and undergoing gastric bypass surgery, Slaton had been in a wheelchair for some time, and for the most part, still uses a walker. She is estimated to weigh just over 400 pounds, but has a long way to go in regards to her health journey.
Doctors observing Slaton's situation are worried she is falling back into old habits, as she was seen eating fast food and vaping on numerous occasions.
Article continues below advertisement
The Sun obtained photos and spoke to an eyewitness about Slaton's day trip to Indiana.