NEWS
Alec Baldwin Edits Instagram Post Of Wife Hilaria & Son After Fans Dub His Caption 'Creepy' And 'Disgusting'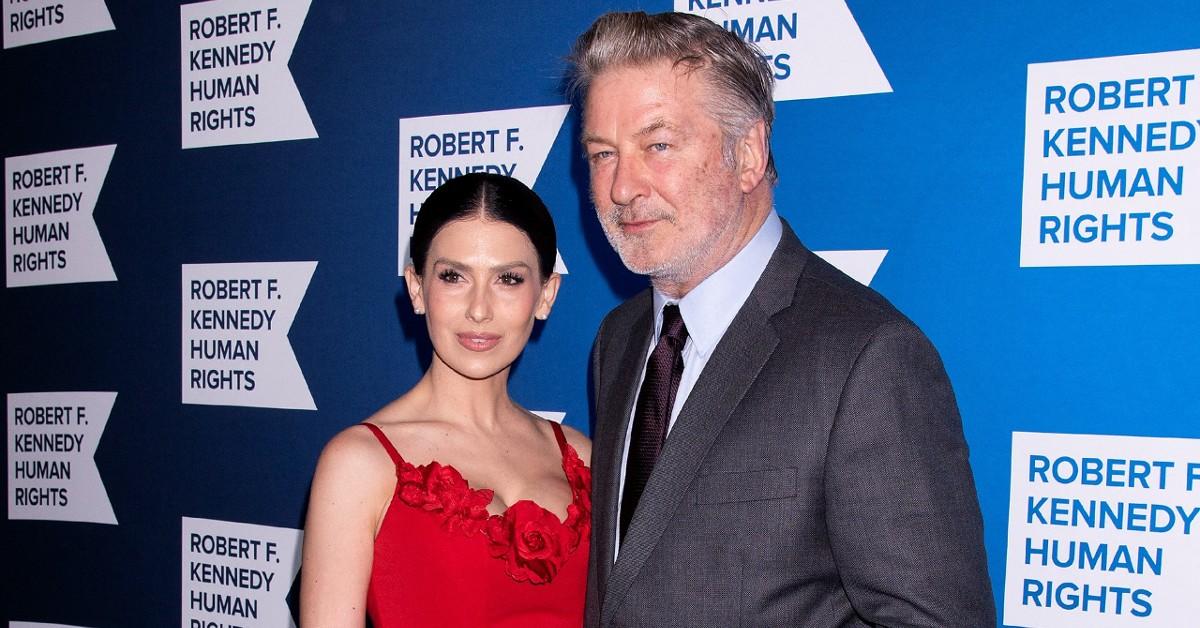 The drama keeps on coming for Alec Baldwin. Just a few days after the actor was charged with involuntary manslaughter after accidentally fatally shooting someone on the set of Rust, social media users ridiculed him his most recent Instagram post.
On Sunday, January 22, the 30 Rock alum weirded out fans when he shared a photo of his and wife Hilaria Baldwin's son Leo, 6, giving her a back rub, as he captioned the snap, "The old 'let me give you a back rub' ploy."
Article continues below advertisement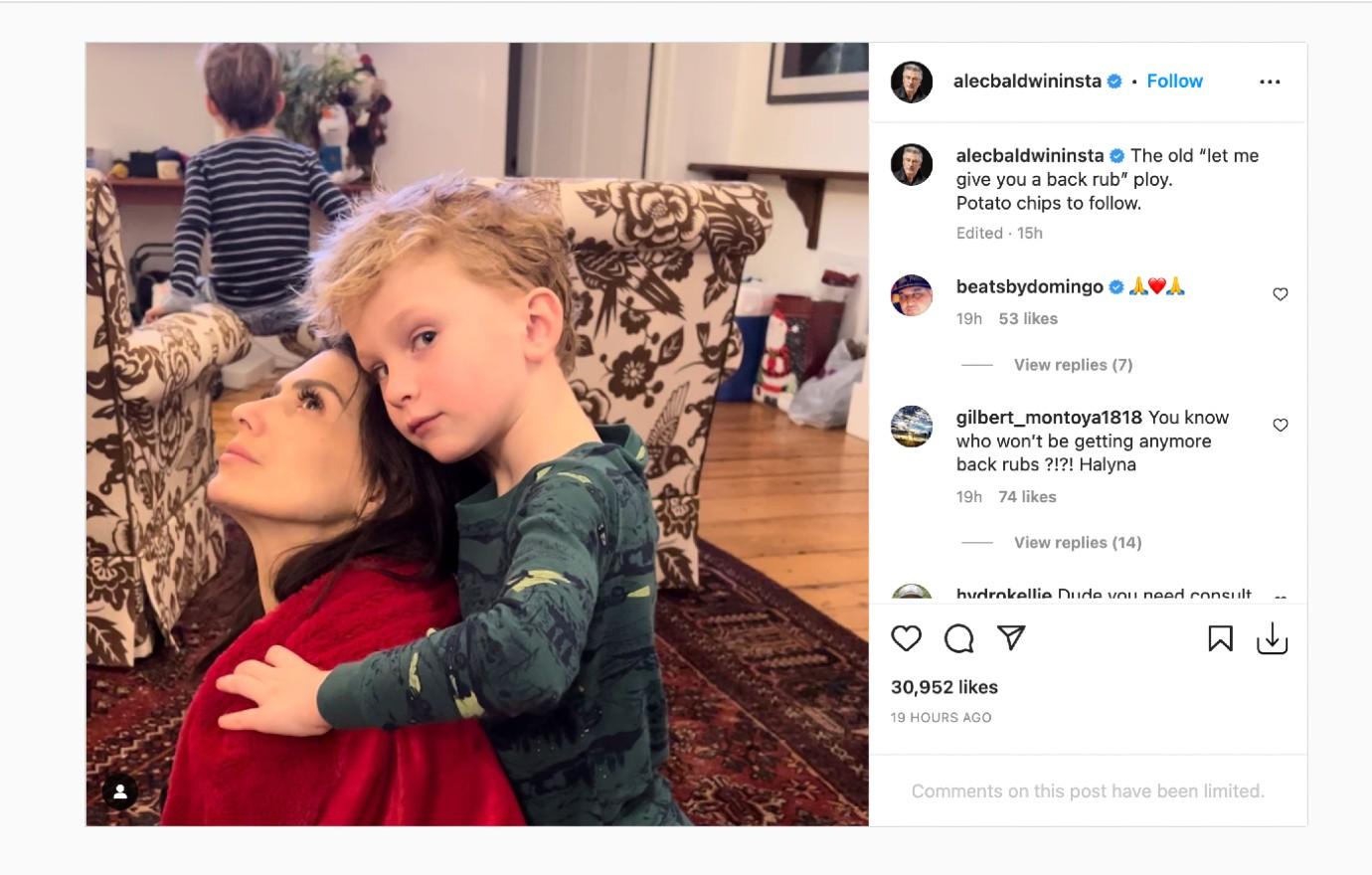 Followers flocked to the comments section to point out his awkward choice of words, with one penning, "Does anyone else think this is creepy af with the caption?"
"This caption is disgusting," added another, with a third writing, "Dude you need consult your team before you post."
HILARIA & ALEC BALDWIN SHARE ADORABLE FAMILY PHOTO WITH ALL 7 'BALDWINITOS'
The father-of-seven eventually edited the caption, adding, "Potato chips to follow," making it clear his son was just buttering up his mom to score a snack.
Article continues below advertisement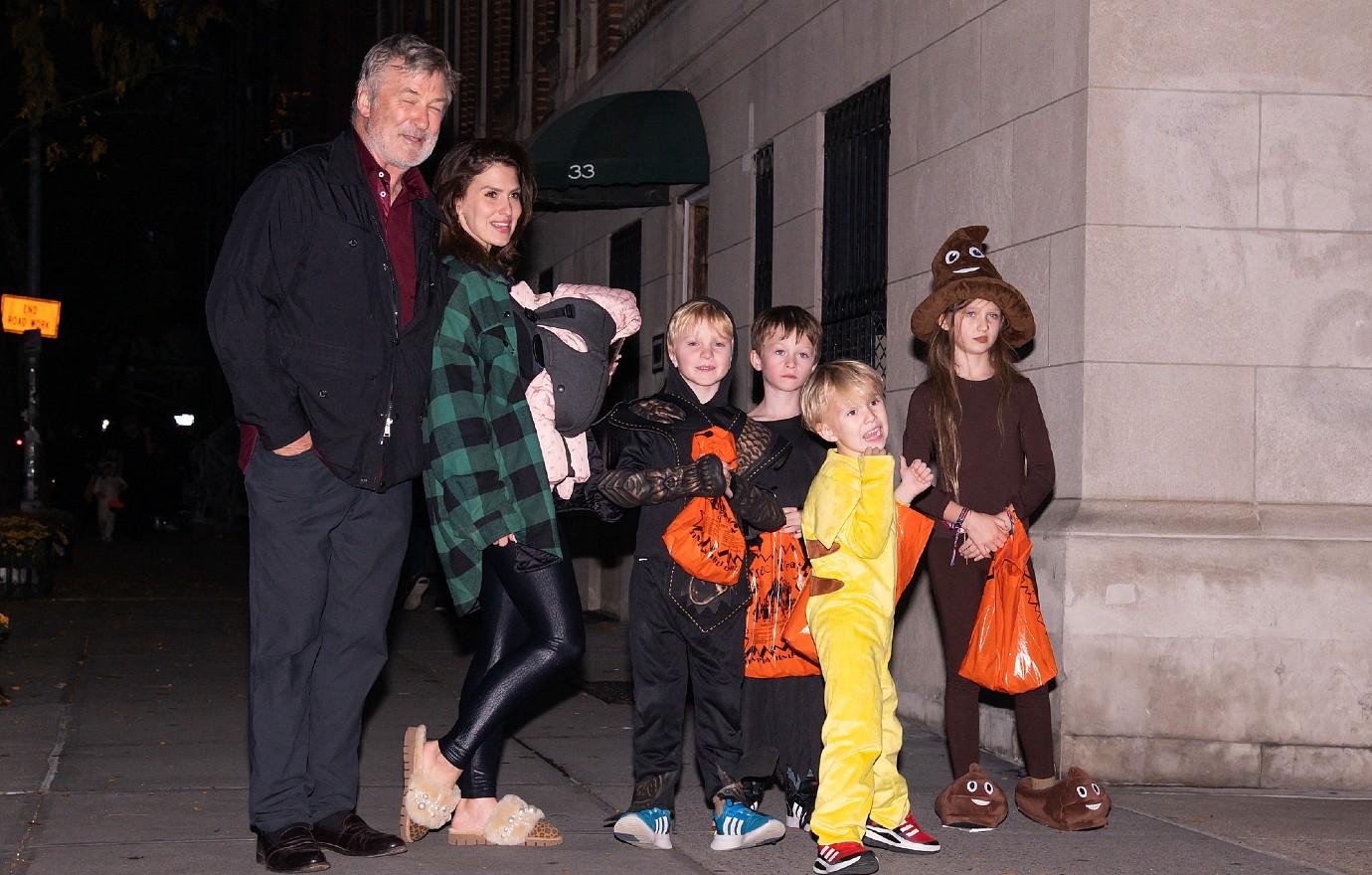 "I adjusted the text," he noted in a comment. "I guess because…you know…there is so much of that Reddit trash out there."
As OK! previously shared, Alec, 64, and his wife, 39, "are really leaning on each other and doing their best to stay strong for the kids" as the legal mess unfolds.
"They were prepared for all outcomes, but nothing can quite prepare you for this," the insider explained, adding the movie star is "devastated" over the situation.
Article continues below advertisement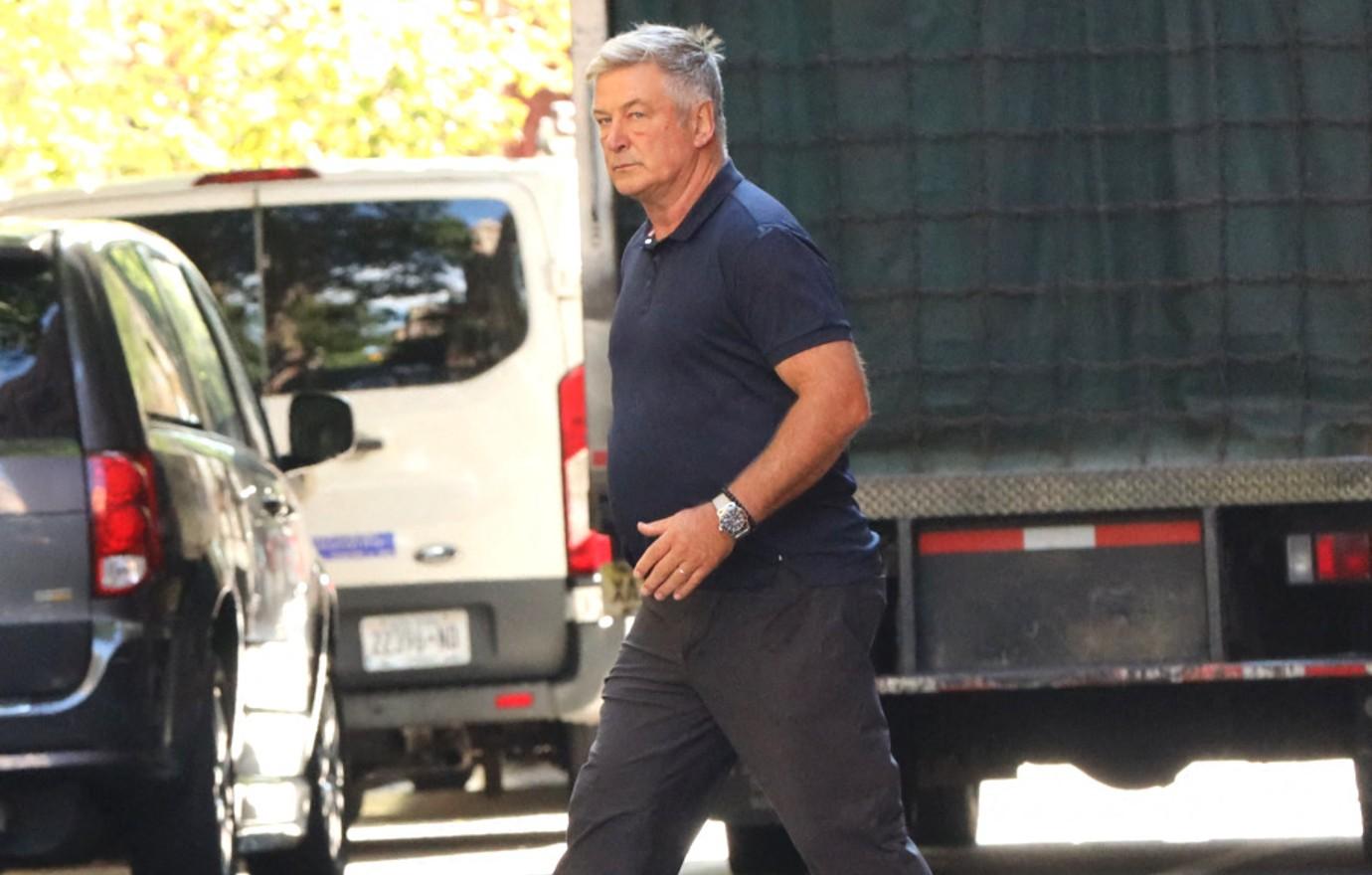 In October 2021, cinematographer Hayla Hutchins tragically died on the set of Rust after the gun Alec fired struck her. At the time, the New York native believed he was using a prop gun, and it's still unclear as to how a real gun loaded with bullets made it onto the set.
HILARIA BALDWIN LIKENS HERSELF TO MEGHAN MARKLE OVER SIMILAR 'DARK & SUICIDAL THOUGHTS'
Armorer Hannah Gutierrez-Reed is facing the same charges, though Alec's attorney Luke Nikas insisted his client is innocent.
Article continues below advertisement
"This decision distorts Halyna Hutchins' tragic death and represents a terrible miscarriage of justice," the lawyer stated. "Mr. Baldwin had no reason to believe there was a live bullet in the gun — or anywhere on the movie set. He relied on the professionals with whom he worked, who assured him the gun did not have live rounds. We will fight these charges, and we will win."