COUPLES
Who Is Amanda Knox's Husband Christopher Robinson? Meet The Poet And Author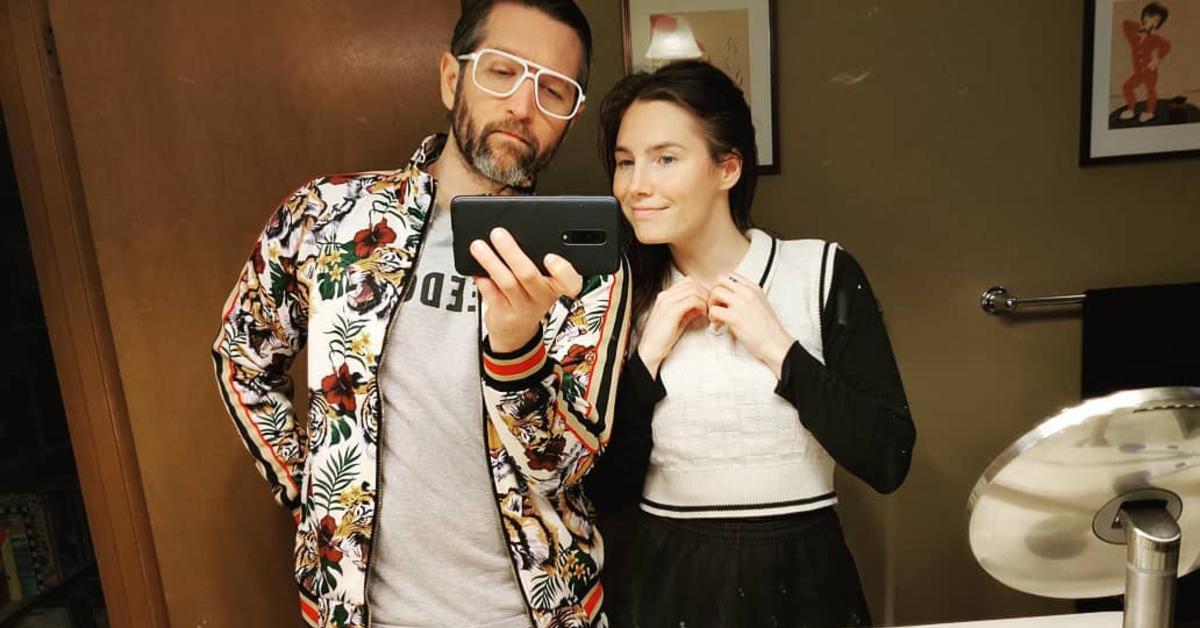 While Amanda Knox is known around the world for her association with a shocking murder trial — she was falsely accused of killing her abroad roommate Meredith Kercher in 2007 — her husband, Christopher Robinson, has somehow managed to fly under the radar.
Knox, 33, first met her hubby — who is a poet and author — when she reviewed one of his books for a local magazine in 2015. Robinson proposed to Knox after three years of dating.
Article continues below advertisement
Robinson recorded his very original alien-themed proposal, which he later posted to YouTube. The video started with Knox walking outside of their Seattle home after she heard peculiar noises coming from their backyard. She then burst into laughter when she saw a fake meteorite in their backyard, as Robinson continued to go along with the unique space proposal.
"Oh my god, what is that?" the poet questioned.
Article continues below advertisement
Inside the meteorite was a tablet that detailed the lovebirds' relationship. "I had been thinking about this, but it's already happened in the future. It's happening now," he began to say to his now-wife. "I don't have a ring, but I do have a big rock. Will you stay with me until the last star in the last galaxy burns out and even after that? Amanda Marie Knox, will you marry me?"
The duo legally wed in November 2018 — "to simplify our taxes and insurance," Knox shared in a 2019 statement — but held off on a public ceremony until February 29 of last year. The duo held an out-of-this-world, Leap Day wedding that consisted of friends and family rocking all kinds of costumes.
Apart from his successful engagement idea, Robinson is also an accomplished writer. He has been a finalist for the Ruth Lilly Fellowship, the Colorado Prize for Poetry, and the Yale Younger Poets Prize.
Article continues below advertisement
Robinson has published two novels, War of the Encyclopaedists and Deliver Us, both with co-author Gavin Kovite. He and Knox also created the "The Truth About True Crime with Amanda Knox" podcast, which "goes beyond the sensational headlines and snap judgments of bystanders and tabloids, as host Amanda Knox brings her unique perspective on the justice system to look at some of the most shocking crimes of our lifetimes through a whole new lens," the podcast bio reads.
Article continues below advertisement
Despite keeping a low profile, the author frequently takes to Instagram to show off his cooking skills and life at home with Knox and their cat. In November, he shared a humorous picture of the two after his wife gave him some form of a hair makeover. "@amamaknox wants to be a hair stylist...thoughts?" Robinson jokingly captioned the snap.