Angelina Jolie Steps Out For The First Time Since Revealing New Details Of Alleged Harvey Weinstein Assault
Angelina Jolie was spotted out and about for the first time since diving into the details of an alleged assault involving convicted rapist Harvey Weinstein.
Article continues below advertisement
The Hollywood star was seen on her way to meet Senate Majority Leader Chuck Schumer in Washington, D.C., on Tuesday, September 14, to discuss FBI reform. However, she made a pit stop by the Capitol building MAGA rioters stormed on January 6 to show her appreciation for the police officers.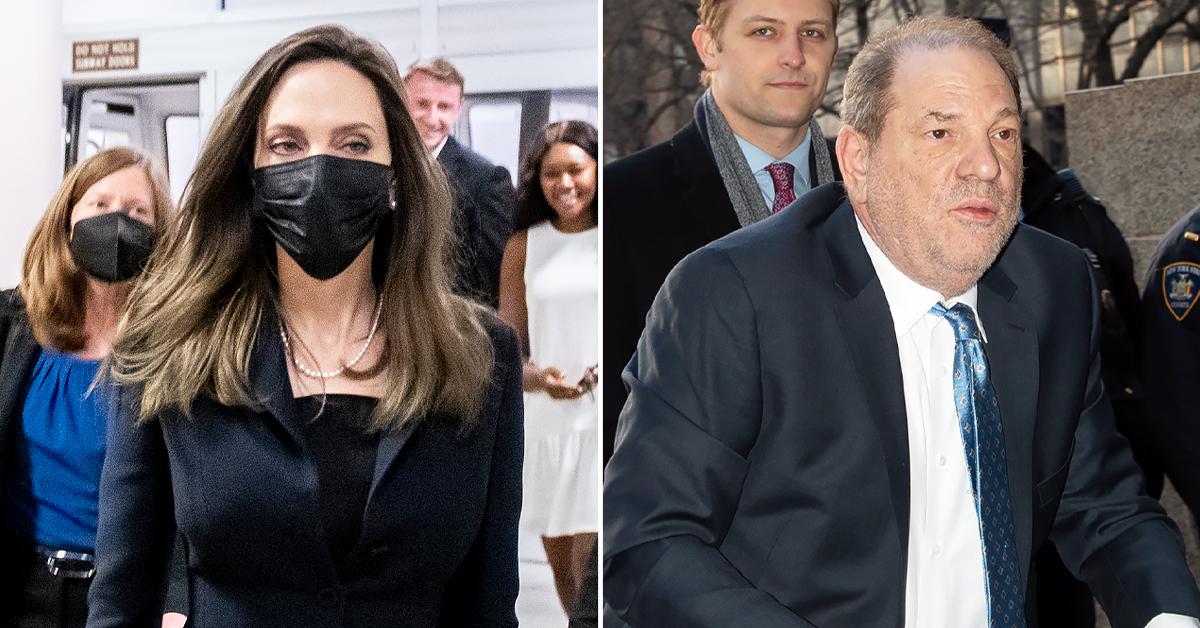 Article continues below advertisement
While donning a black pencil skirt with a matching blazer, Jolie — who wore a face mask — took a picture with officer Harry Dunn, who was one of the police officers that risked their life during the Capitol riot. Dunn stood smiling next to the Mr. and Mrs. Smith star while wearing his uniform.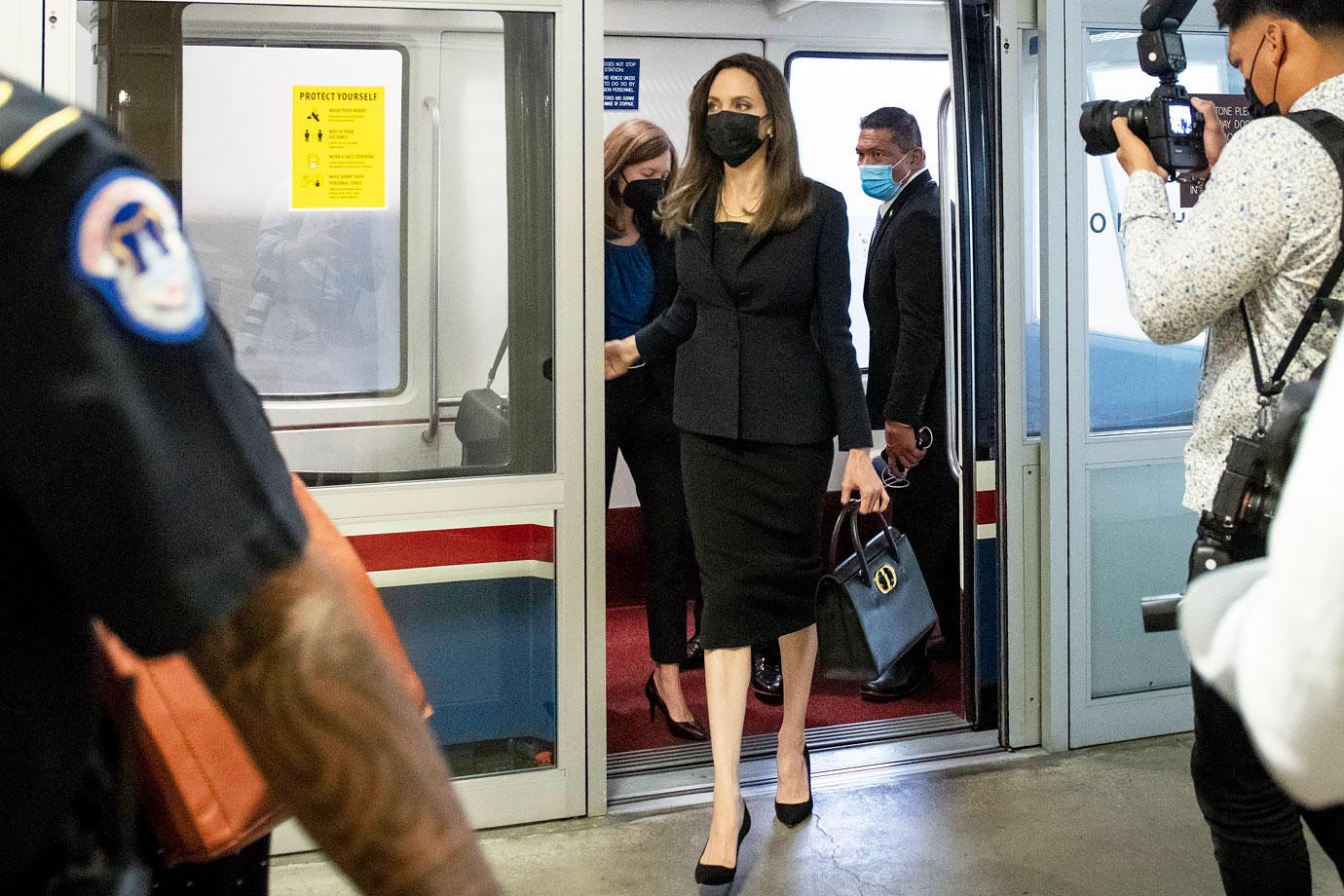 Article continues below advertisement
Article continues below advertisement
Dunn, who is Black, was one of the officers who testified that rioters spewed racial slurs at him and physically assaulted him. At the time, he asked Congress to review the mental health services available for Capitol police and the amount of leave allowed following the tragic day. He also insisted he would "do Jan 6 all over again" to protect democracy.
Dunn lost five of his officer pals following the riot, including Brian Sicknick — who died after suffering two strokes one day after he tried to protect the Capitol. Officers Gunther Hashida, Jeffrey Smith, Howard Liebengood, and Kyle deFreytag took their own lives after the mob of Donald Trump supporters violently attacked the building.
Article continues below advertisement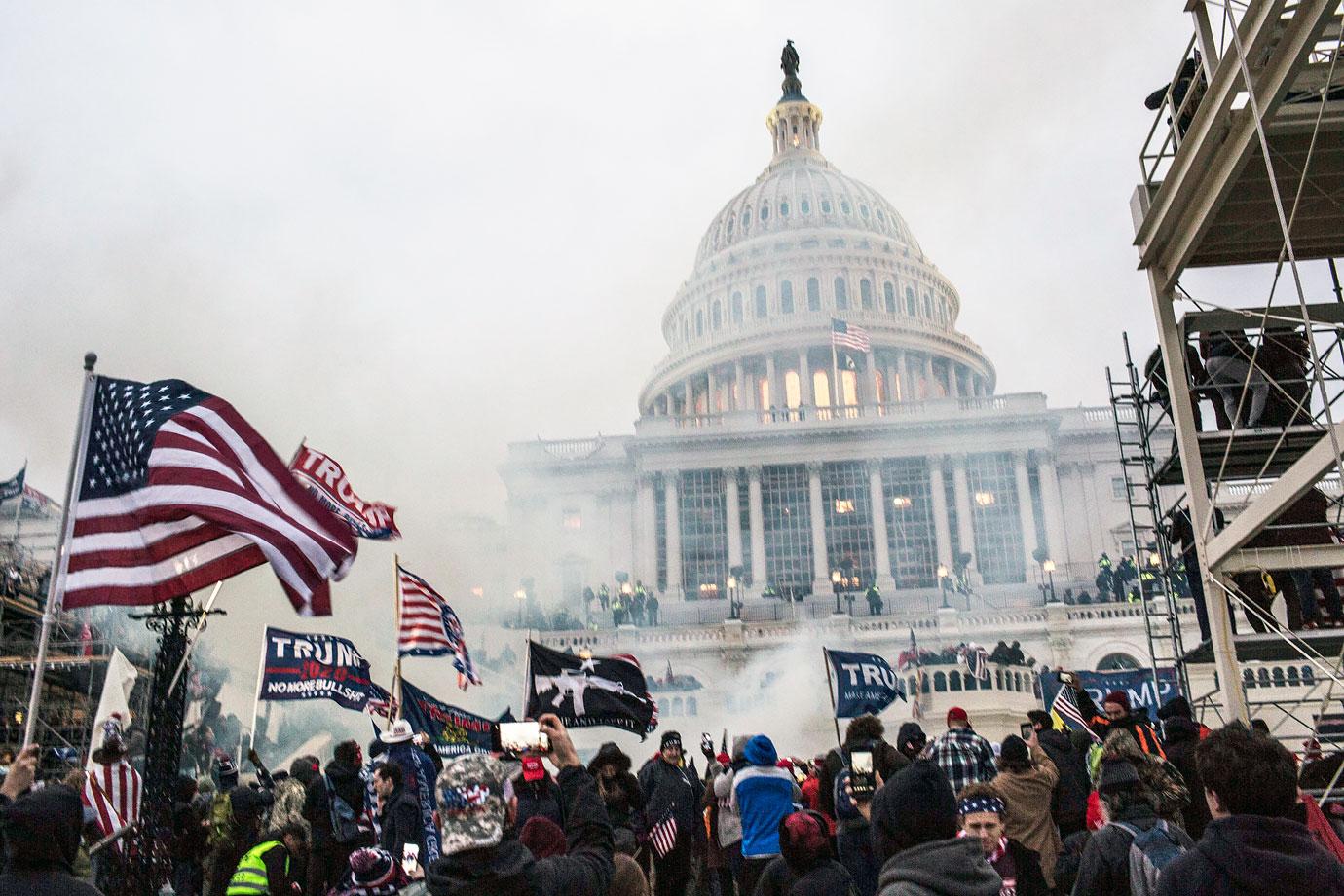 Jolie's outing marked the first time she was in seen in the public since opening up about her "bad experience" with the disgraced producer. As OK! reported, the award winning actress detailed in an interview with The Guardian that Weinstein made "unwanted advances on her in a hotel room."
Article continues below advertisement
The incident in question allegedly took place when Jolie, now 46, was only 21 years old, and she "chose to never work with him again."
"If you get yourself out of the room, you think he attempted but didn't, right?" Jolie said of what was going through her mind at the time. However, the Wanted star said she has come to understand the truth of the matter is "the attempt and the experience of the attempt is an assault."
Article continues below advertisement
"It was beyond a pass, it was something I had to escape," the mother-of-six recalled. "I stayed away and warned people about him."
Article continues below advertisement
Article continues below advertisement
Jolie shared she was upset with the fact that Pitt continued to work with the once-respected producer despite knowing what had happened to her. Several of the handsome hunk's movies were produced by Weinstein Company, and the Troy actor even asked the convicted predator to be involved in his 2012 crime drama Killing Them Softly.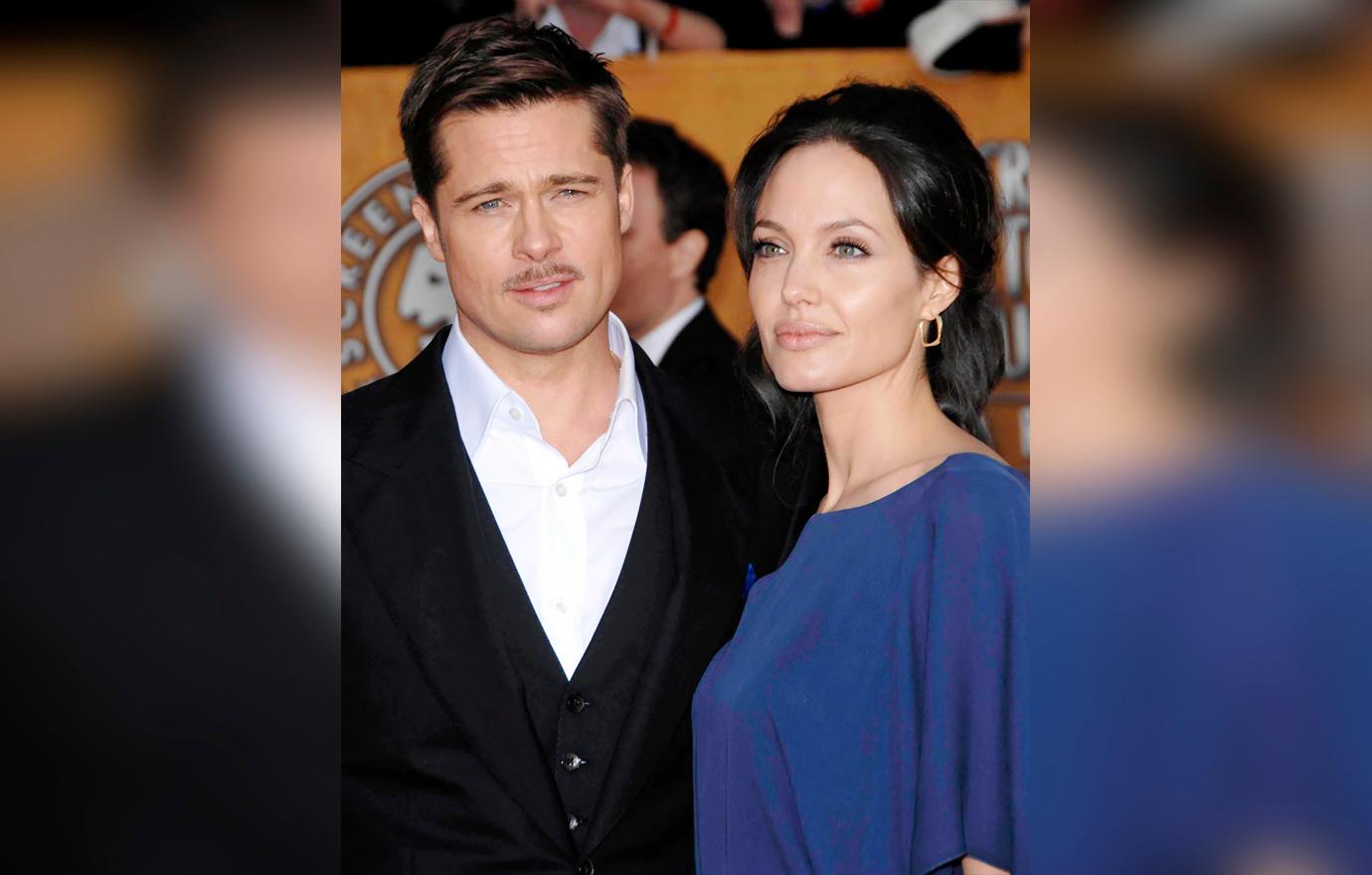 Article continues below advertisement
Meanwhile, Weinstein — who was extradited to California for more sexual assault charges after already serving a 23-year prison sentence for rape and sexual abuse in New York — has since responded to Jolie's claims, insisting the actress was exaggerating the incident in order to sell her book, Know Your Rights And Claim Them.
"THERE WAS NEVER an assault, and NEVER an attempt to assault. It is brazenly untrue and clickbait publicity," his assistant told Radar. "It's very clear to me that this is for more sales on Angie's BOOK. It's a more attractive book sale if she mentions the infamous movie producer that may have shown interest in her."