NEWS
Rope-Bound Mannequin Spotted In Trash Outside Armie Hammer's L.A. Home After Troubled Actor Splits In Middle Of The Night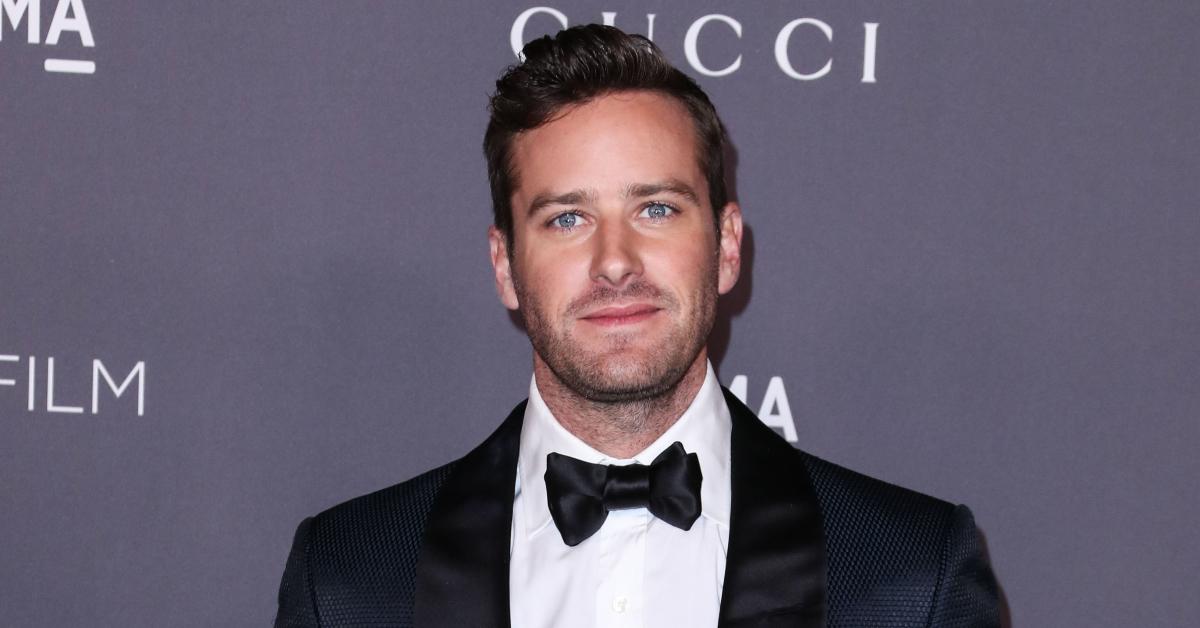 After Armie Hammer moved out of the home he once shared with his estranged wife, Elizabeth Chambers — "under the cover of the night" over the weekend, according to a source — something very unusual was reportedly left in the trash.
What appeared to be a female mannequin torso bound with rope was sticking out of a garbage can in front of the 34-year-old's former home in new pictures obtained by Page Six.
Hammer allegedly followed the "shibari" hashtag, a type of Japanese rope bondage, on Instagram.
Article continues below advertisement
Hammer and Chambers initially listed the English Tudor-style home in September 2020 for $5.8 million shortly after they announced their split. A month later they dropped it to $5.3 million.
They found a buyer last month for the three-story, seven-bedroom, six-bathroom property.
Article continues below advertisement
The sale come after Hammer found himself at the center of controversy when unverified NSFW DMs, allegedly sent from the actor, were released on social media in January. In one message, Hammer allegedly called himself a cannibal, and in another said he hunted a deer and ate its heart raw.
This prompted several women to make allegations against the Call Me By Your Name star.
SOCIAL DISTANCING FOR GOOD: CELEB COUPLES WHO'VE CALLED IT QUITS DURING QUARANTINE
"He told me that he had mannequins in his basement in his family home that Elizabeth and him were living at to practice rope tying on," Paige Lorenze told The Sun.
"It creeped me out, honestly. It was really strange. I'd never even heard of anything like that before."
Article continues below advertisement
"He said to me he wants to break my rib and barbecue and eat it," Courtney Vucekovich recalled. "He says, I want to take a bite out of you. If I had a little cut on my hand he'd like suck it or lick it.
"He quickly grooms you in the relationship," she claimed. "He kind of captivates you and while being charming, he's grooming you for these things that are darker and heavier and consuming."
Meanwhile, Chambers broke her silence on the matter February 1 via Instagram. "Heartbreak aside, I am listening, and will continue to listen and educate myself on these delicate matters. I didn't realize how much I didn't know," Chambers said in a candid post.
Hammer has since called the allegations against him "bulls**t," but stepped back from the Jennifer Lopez-led Shotgun Wedding and was replaced by Josh Duhamel. He then exited from The Godfather series The Offer, and he also lost his personal publicist and was dropped from his agency William Morris Endeavor (WME).