Ben Affleck's Dad Addresses Bennifer 2.0, Had 'No Idea' Son Reconciled With Jennifer Lopez
Article continues below advertisement
According to Timothy, the actor didn't tell his family about the former flames' rekindled relationship. "Of course I've heard of her," the 77-year-old said of the Latin superstar. "But I'd no idea about any of this."
Timothy continued: "I talk to my kids about their lives when I see them and they share with me what they want to share." However, Ben's father admitted he may have been in the dark about his son's new relationship since he hasn't seen him in months. "I haven't seen my kids in so long, what with their work and Covid," Timothy admitted.
Article continues below advertisement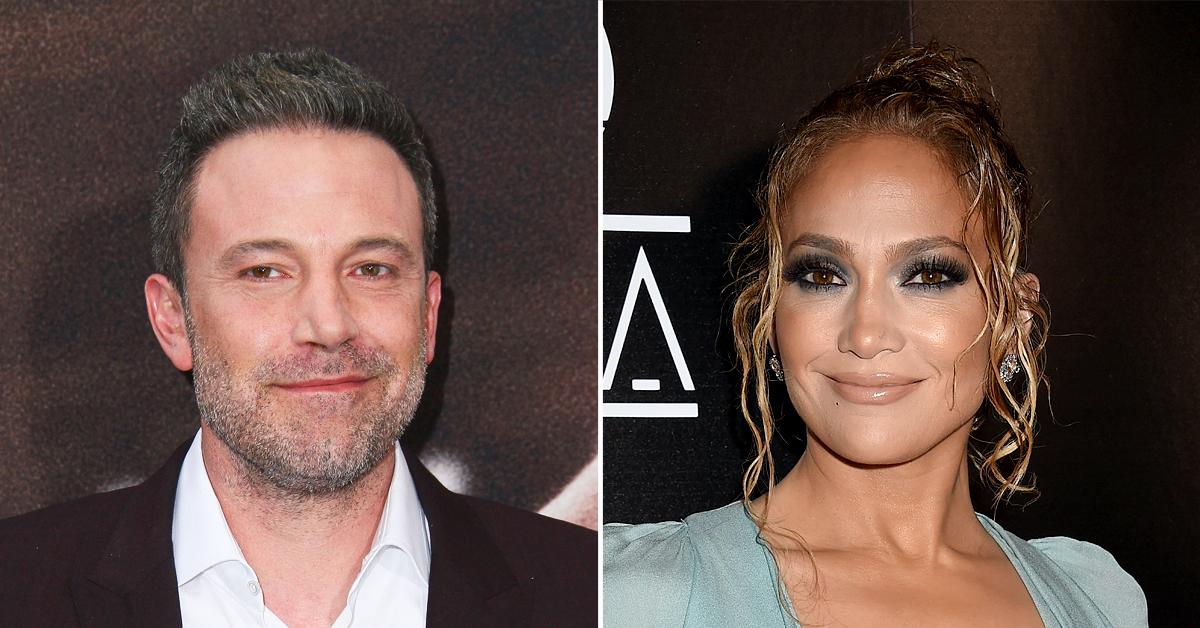 He also addressed the rumor that the Batman star, 48, had been "pining" for the singer, 51, for years, noting that was not the case.
Article continues below advertisement
Jennifer and Ben first met on the 2001 set of Gigli and were engaged for two years before calling it quits in 2004. Industry insiders reported that the A-list stars never fell out of love, and Ben finally had the chance to make his move on Jennifer when her relationship with A-Rod began to crumble earlier this year.
Article continues below advertisement
Meanwhile, Ben's dad scoffed at the claim that the actor still carried a torch for Jennifer 17 years later, as they both married other Hollywood stars, whom they share kids with. "I've never heard of all that nonsense," Timothy said of the rumors.
And while Ben may not have had Jennifer on his mind for all these years, he seemed to be pining for ex-wife Jennifer Garner not too long ago. Last year, he called his 2018 divorce from the mom of his three kids "the biggest regret of my life," per The Sun, who reported Timothy's thoughts on Bennifer 2.0.
Article continues below advertisement
He blamed the couple's split on his battle with alcohol, which he believes is hereditary. "There's a lot of alcoholism and mental illness in my family," Ben previously told The New York Times. "The legacy of that is quite powerful and sometimes hard to shake."
Ben's father, who has been sober for over 30 years, doesn't believe the family genetics explain Ben's drinking problem. Timothy credited the pressure of stardom as a "major factor."
Article continues below advertisement
"A huge corporate enterprise, which Hollywood is, by its nature is a tough place to make your way and for a global star, which Ben was, it's even harder," Timothy — who appeared in the 2010 film I'm Still Here with Ben's brother, Casey Affleck, who wrote, directed and starred in the movie — said.
Article continues below advertisement
He also noted that the press should be focusing on Ben's good work with his charity, Congo, rather than his relationship drama. Ben launched the charity in 2010 after hearing horrific stories of women being raped by militia. "There are important stories the media should be reporting like that, not this nonsense [about Jennifer]," he insisted.
OK! was the first to exclusively report that Jennifer and Ben were "talking in private" amid the downfall of her two-year engagement to the MLB icon. After Ben reached out to the thrice-married artist "as a friend" to check in, the two "connected right away," said a source.
Article continues below advertisement
They have since enjoyed a romantic getaway to Ben's home in Montana before shacking up together in the "On The Floor" crooner's $18 million Malibu rental. The A-list stars also haven't shied away from PDA, with sources dishing that they were hugging and kissing while at the gym together last month.
"Jen and Ben have been all over each other and can't seem to get enough — all day, every day," an insider recently spilled.