NEWS
Ben Affleck Trolled By Bostonians While Working The Dunkin' Drive Thru: 'Are You Alright?'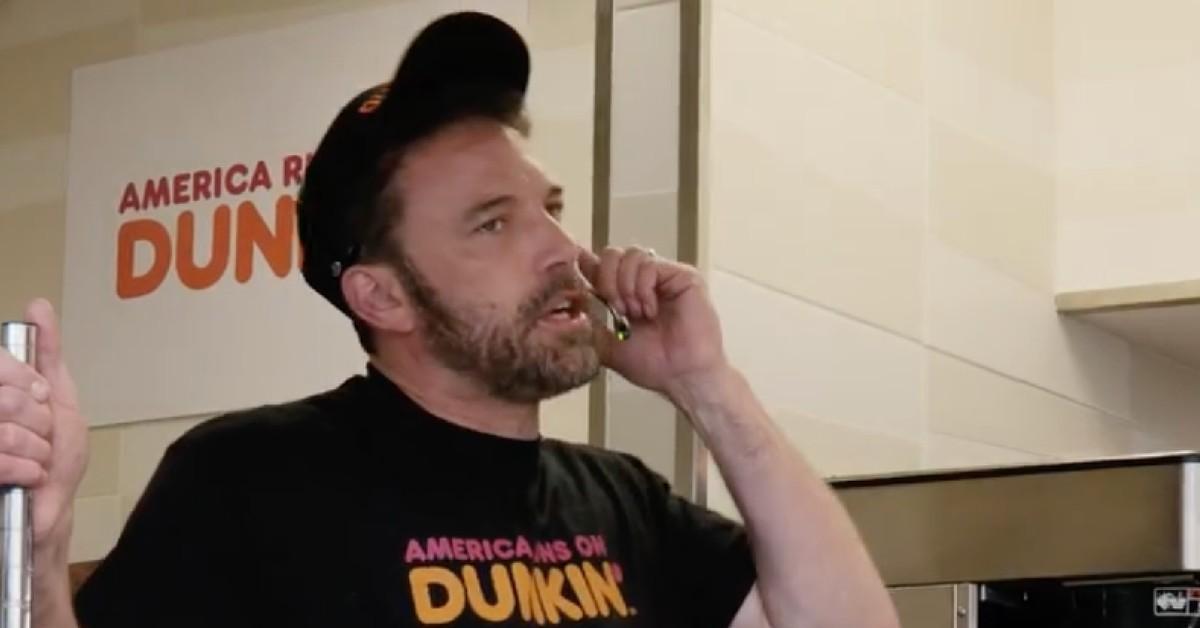 Despite Ben Affleck looking like the happiest man in the world at Dunkin' — people were still expressing their concern.
In new outtakes from the Hollywood hunk's Super Bowl commercial for the coffee chain shared to the company's Instagram, Affleck can be seen working hard at the drive thru window in Medford, Mass. as Bostonians get quite the surprise while getting their daily caffeine fix.
Article continues below advertisement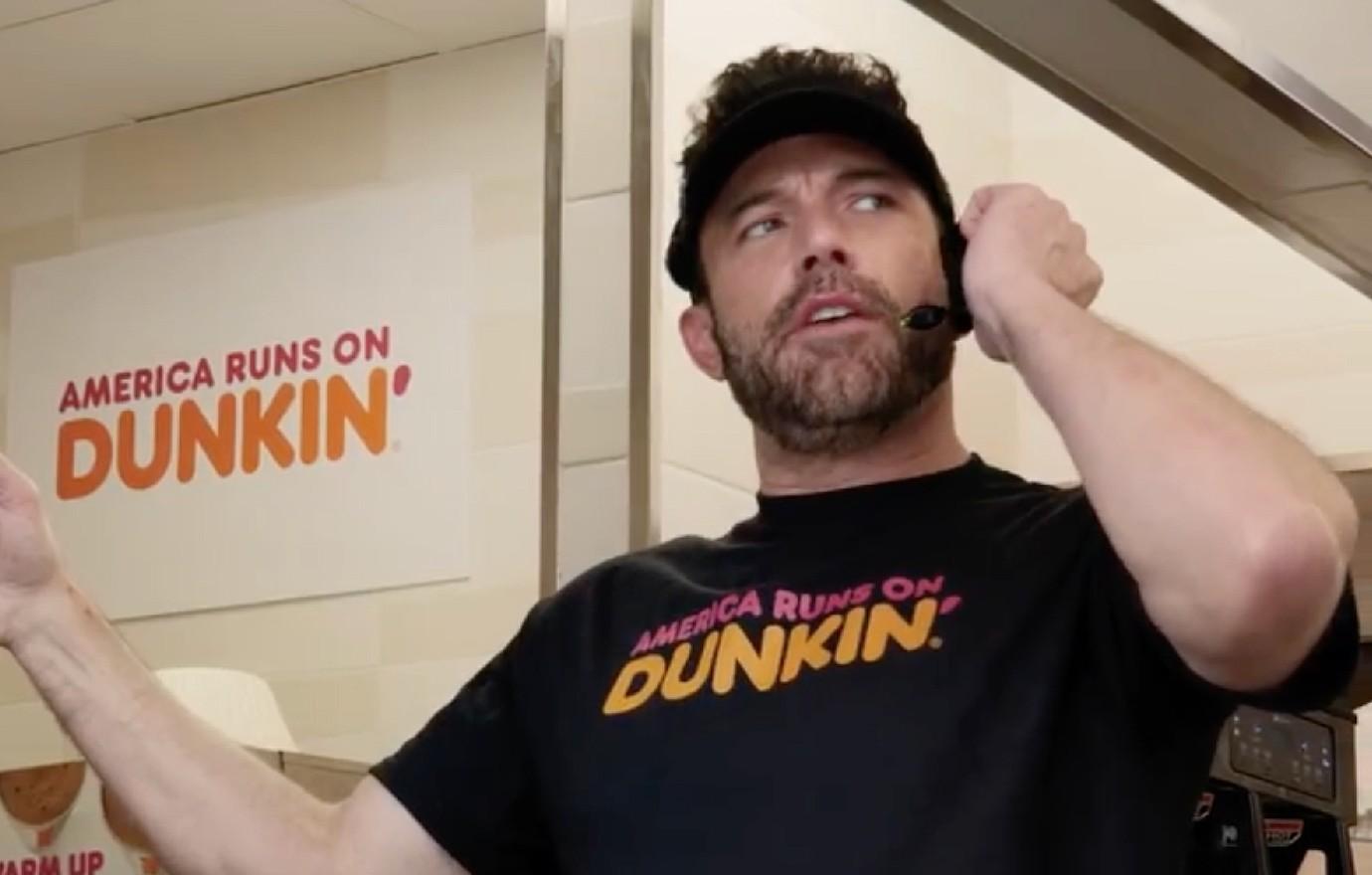 "I know you! Ben Affleck! Brother!" one guy in a white van told the newlywed, before another anonymous female approached the window and exclaimed in a thick New England accent, "Get outta here!"
However, it was not all fun and games for Affleck, who seemed totally confused my the computer system used to take orders. "I'm strugglin'," he laments before dropping someone's hash browns between the car and the building. "I can't make it function! Malfunction! It's not as easy as it looks operating this apparatus."
Article continues below advertisement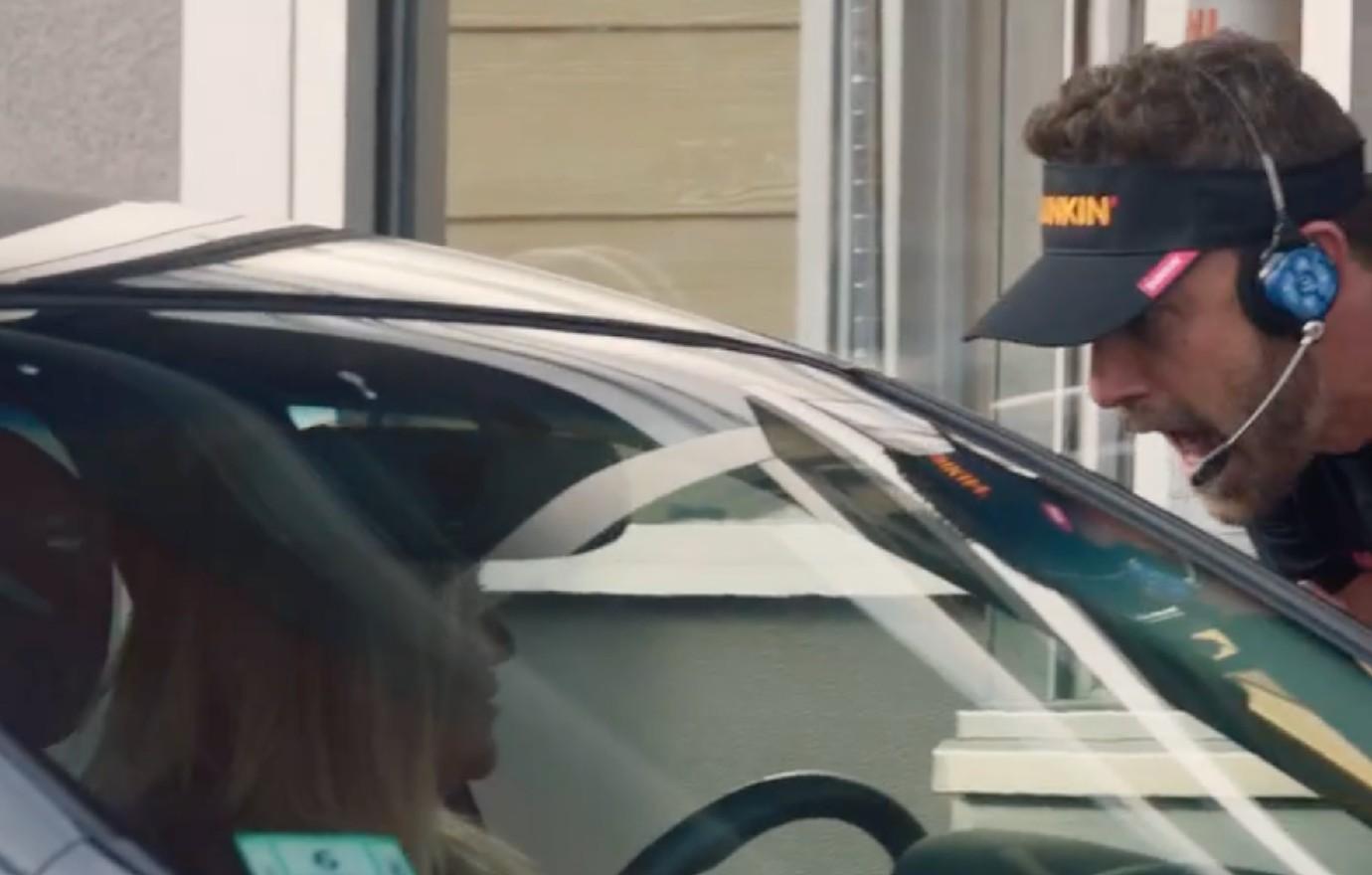 In another wild moment, the Argo star seemed stressed as he listed off someone's order, to which the asked him with concern, "Are you alright this morning?"
The hilarious commercial comes as the world at large was asking if Affleck was okay during the 2023 Grammys, where he appeared completely downcast while in the audience with wife Jennifer Lopez.
Article continues below advertisement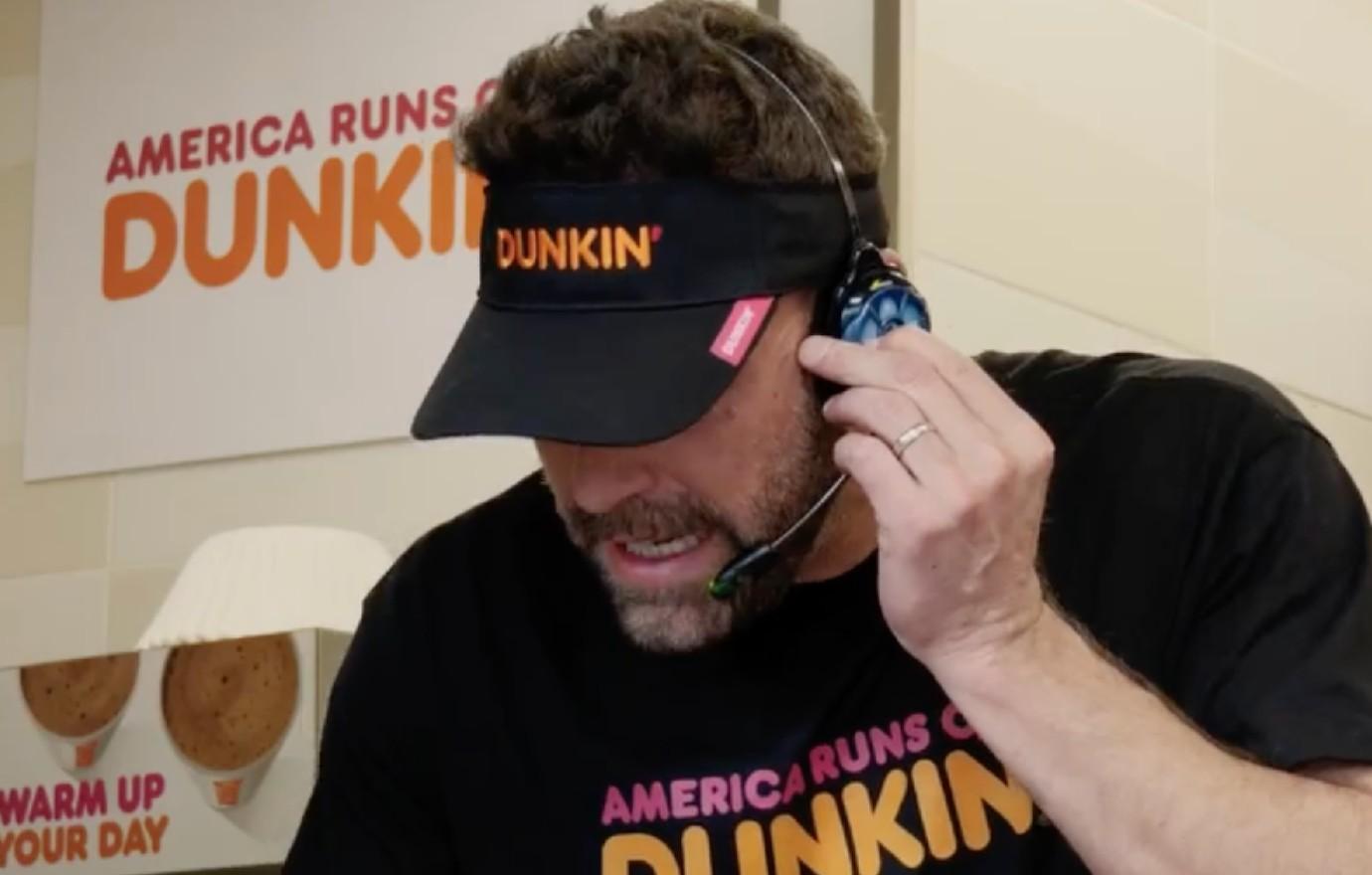 "however bad of a day you're having, I promise you're not as miserable as Ben Affleck at the Grammys right now," one Twitter user joked after seeing the glum actor at the ceremony. "Ben Affleck looks like he'd rather be at Dunkin #Grammys." another quipped.
"Ben Affleck looks like he was dragged along to girls night and told to stay off his phone," an additional person noted, while a fourth person joined in exclaiming, "can someone check on Ben?!"
Article continues below advertisement
Never miss a story — sign up for the OK! newsletter to stay up-to-date on the best of what OK! has to offer. It's gossip too good to wait for!
According to insiders, despite loving spending time with his better half, Affleck did not exactly feel comfortable at the lavish event.
"Ben was on his best behavior as Jen's date, that's the only reason he was there," a source spilled. "But it was obvious that he didn't feel comfortable because all eyes were on him."