EXCLUSIVE
Billy Ray Cyrus Playing Matchmaker For Daughter Miley — He's Looking For Someone 'Mature And Responsible,' Insider Dishes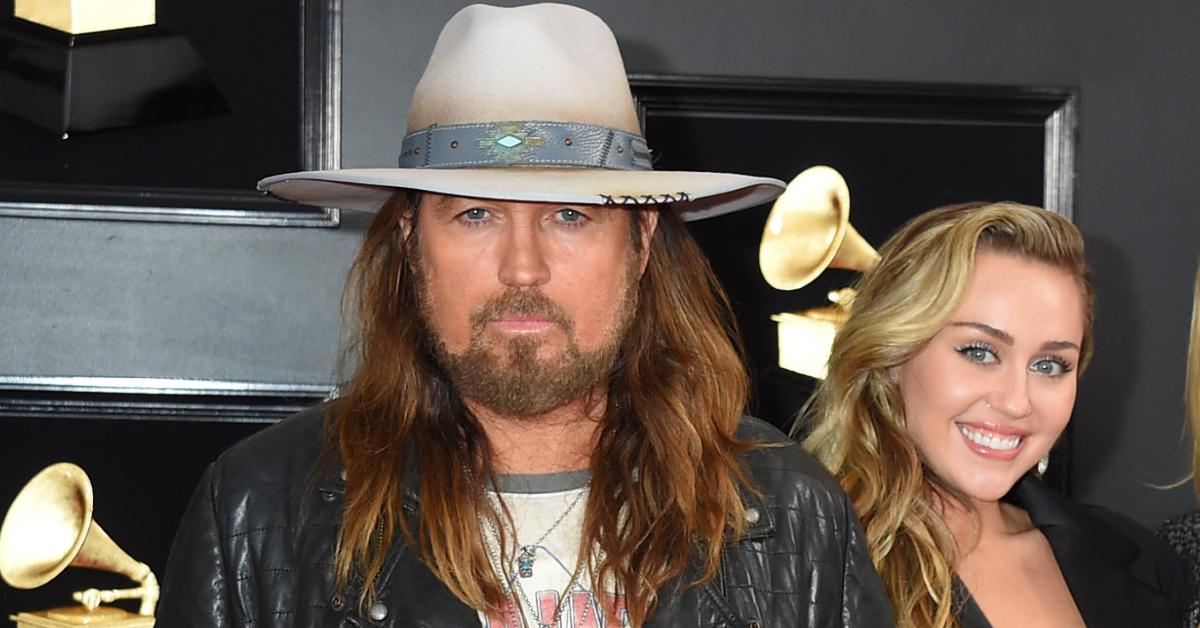 Playing Cupid! According to a friend, Billy Ray Cyrus is so eager to see Miley Cyrus settle down that he wants to step up and help his wild child find Mr. Right.
The country crooner, 59, "knows a lot of eligible men in the country music biz that he thinks would be perfect for her and help calm her down a bit," a pal dishes to OK!, adding that Billy Ray isn't opposed to hooking Miley, 28, up with an older man. "He'd love for his daughter to date someone mature and responsible instead of having these flings with younger guys that just throw her off track."
MILEY CYRUS POSTED A SERIES OF NUDE MIRROR SELFIES ON HER INSTAGRAM STORIES
Article continues below advertisement
According to the pal, Billy Ray "can see that Miley's lonely and just wants to help."
Miley, who's been single since her split from Cody Simpson, 24, last August, "may just take her dad's advice," adds the pal. "Billy Ray is one of the few people she listens to." Let's see if Dad can mend that Achy Breaky Heart!
However, when it comes to Miley's priorities in a partner, gender isn't a factor. In a recent interview, the singer got candid about why she prefers women.
Article continues below advertisement
"Everyone knows that t**s are prettier than balls," she added.
Miley identifies as pansexual, so the fact that she likes women doesn't come as much of a surprise. "Like if I'm going to be with a girl, I'm totally down to be with a boss b**ch who's as successful, or more successful than me; that's cool, too," she explained of the role she takes on in a relationship a woman.
"I kind of hold a more dominant space," the Grammy nominee clarified.
The singer has clarified that she loves all people and she's up for a relationship with either gender.
"Right now I'm kind of in the mood for some D, but I'm down for whatever, honestly," she had revealed in a conversation with Howard Stern in 2019.