BABIES
Bindi Irwin Gives Birth On Wedding Anniversary! Meet Grace Warrior Irwin Powell, Her First Child With Husband Chandler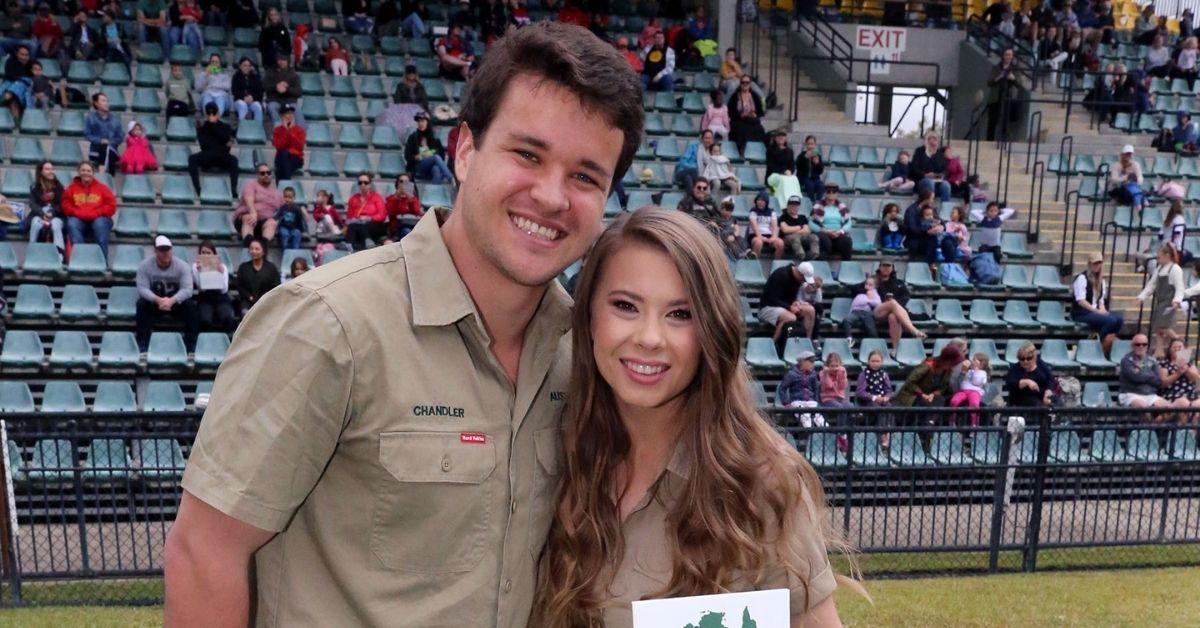 Article continues below advertisement
"March 25, 2021. Celebrating the two loves of my life. Happy first wedding anniversary to my sweetheart husband and day of birth to our beautiful daughter," Bindi shared on Instagram with a photo of her and Powell gazing at the newborn. The couple named their daughter Grace Warrior Irwin Powell.
Article continues below advertisement
"Our graceful warrior is the most beautiful light. Grace is named after my great-grandmother, and relatives in Chandler's family dating back to the 1700s. Her middle names, Warrior Irwin, are a tribute to my dad [Steve Irwin] and his legacy as the most incredible Wildlife Warrior.
Article continues below advertisement
"Her last name is Powell and she already has such a kind soul just like her dad. There are no words to describe the infinite amount of love in our hearts for our sweet baby girl. She chose the perfect day to be born and we feel tremendously blessed."
Article continues below advertisement
"After waiting for you to arrive for the last 9 months, finally meeting you has been the best moment of my life. You have a big life ahead of you and no matter what, you will be surrounded by a whole lot of love. Thank you for gracing your beautiful mother and me on our wedding anniversary, so excited to have you home," Powell shared on his account with the same photo.
Fans and friends sent their well wishes to the happy couple in the comments section.
Article continues below advertisement
"Congratulations Chandler and Bindi, she's perfect 🥺💖" one fan gushed, while another said, "Congratulations! she is absolutely beautiful."
A third user added, "Congrats you guys. She's beautiful. And such a great name."
Article continues below advertisement
Irwin and Powell tied the knot in March 2020, and she was walked down the aisle by younger brother, Robert Irwin. The happy couple quickly announced that they were expecting in August.
Article continues below advertisement
"It's an honor to share this special moment in our lives with you. Though I'm still in my first trimester, we really want you to be part of our journey from the beginning of this new life chapter. We couldn't wait to share the news as this beautiful little being has become the most important part of our lives," the 22-year-old wrote at the time.
Article continues below advertisement
They later announced that they were having a girl and nicknamed her Baby Wildlife Warrior until she arrived. "My dad was the first person to create the term 'Wildlife Warrior.' Being a Wildlife Warrior means to stand up and speak for those who cannot speak for themselves," Irwin previously told The Bump.
"I know in my heart that she will forge her own path to make our planet a better place through her connections with the gorgeous animals that we protect here at Australia Zoo and the conservation work we do with animal species around the globe."
Earlier this month the couple showed off their baby's zoo-themed nursery and Powell thanked pal Maryanne "for this amazing painting in our daughter's Australia Zoo nursery," adding: "She's going to love it!🐊."