EXCLUSIVE
'It's Her Turn To Talk': Britney Spears 'Dead Set On Regaining Control' After '14 Years Of Silence,' Source Spills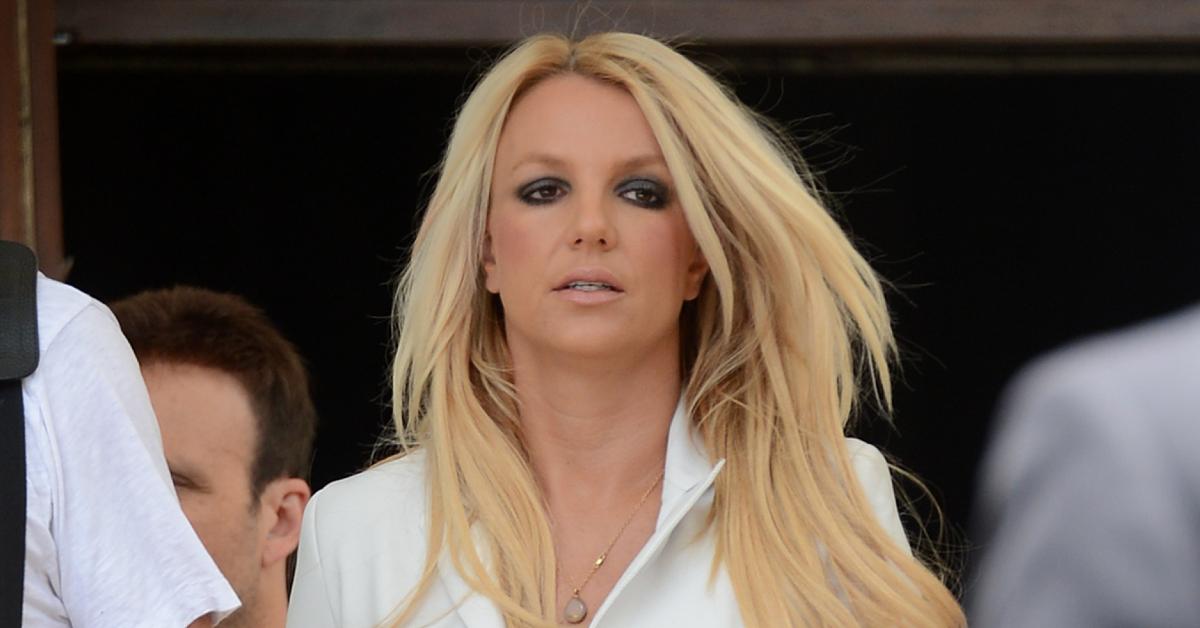 In her nearly 30 years in showbiz, Britney Spears has won countless awards, sold 100 million albums worldwide and broke ticket sales records with her hugely successful Piece of Me Las Vegas residency.
Yet, at 39, the mom-of-two isn't allowed to post on social media, take vacations or buy a pair of shoes without getting permission from her conservatorship — which is led by her father, Jamie Spears, and has been in place since 2008 following her highly publicized mental health breakdown the previous year.
Article continues below advertisement
"Jamie is in charge of all of her financial assets," says an OK! insider, "and how she conducts her life." That won't be the case for much longer if Britney has anything to do with it. According to the insider, the pop star is "dead set on regaining control." And she'll do anything to get it, including airing out some dirty laundry on her father.
BRITNEY SPEARS IS ONE *LUCKY* WOMAN — SEE PHOTOS OF BF SAM ASGHARI'S ROCKING BODY
"She's refusing to stay silent any longer. She's let people know that it's her turn to talk," says the insider, noting the star has been inspired by the #FreeBritney movement led by her loyal fans and the support she's received since the documentary Framing Britney Spears debuted on February 5.
"She has nothing left to fear," adds the insider, "and is making a last bid for freedom by threatening to come forward with some explosive allegations."
Article continues below advertisement
The smoking gun will be exposing Jamie's history of "problematic drinking," adds the insider, noting there's hope it will set her free. "It became an issue after her [older] brother Bryan was born until he finally went to rehab in 2004 at Britney's urging." The insider says the former child star has incriminating photos and videos that will paint the 68-year-old former welder — who was reported to make $130,000 a year serving as his daughter's conservator in 2016 — in an unflattering light.
"He wasn't much different from an evil tyrant who tried to rule Britney with an iron will," says the insider. (In September 2019, Kevin Federline, Britney's ex-husband and father of her sons Sean Preston, 15, and Jayden, 14, obtained a restraining order against Jamie after he allegedly got into a fight with Sean at his home.) "Jamie's gotten wind of Britney's intentions and yes, he's worried."
BRITNEY SPEARS TURNS 39! REMEMBER WHEN SHE WAS A CHILD STAR? SEE HER YOUNGER DAYS
He's not the only one she'll be taking aim at. Britney has "vowed to destroy other enemies," says the source, including former friends Lindsay Lohan and Madonna. "She feels they are self-centered narcissists who used her to get more famous," dishes the insider. Britney will also discuss some of her high-profile exes, including Justin Timberlake (the crooner recently apologized for his behavior after their 2002 split). Adds the insider: "She was deeply hurt by how cruel he was to her back then."
She'll open up about Kevin too. "Britney tried to make things work," shares the insider. "She wanted Kevin to be happy and helped him with his music career. When they split up in 2006, she was devastated."
Article continues below advertisement
Her dad is a different story. The final nail in the coffin has been his attempts to try and pull Britney away from her boyfriend of four years, personal trainer and actor Sam Asghari, 27.
"Jamie told her Sam was just using her and made other derogatory comments about him," says the insider. "But Britney believes Sam is the most kind, caring and decent man she's ever known, and if all goes well, they'll wed on her 40th birthday in December."
After unsuccessfully attempting to go through legal channels, Britney — who wants Jamie to be replaced in the conservatorship by licensed fiduciary Jodi Montgomery — feels she has no choice but to fight fire with fire. "People underestimate how smart and clever Britney really is," says the insider, "but they'll know soon enough."