NEWS
'Matilda' Star Mara Wilson Pens Op-Ed Following 'Framing Britney Spears' Release, Says 'Anyone Who Grew Up In The Public Eye Will Meet Some Tragic End'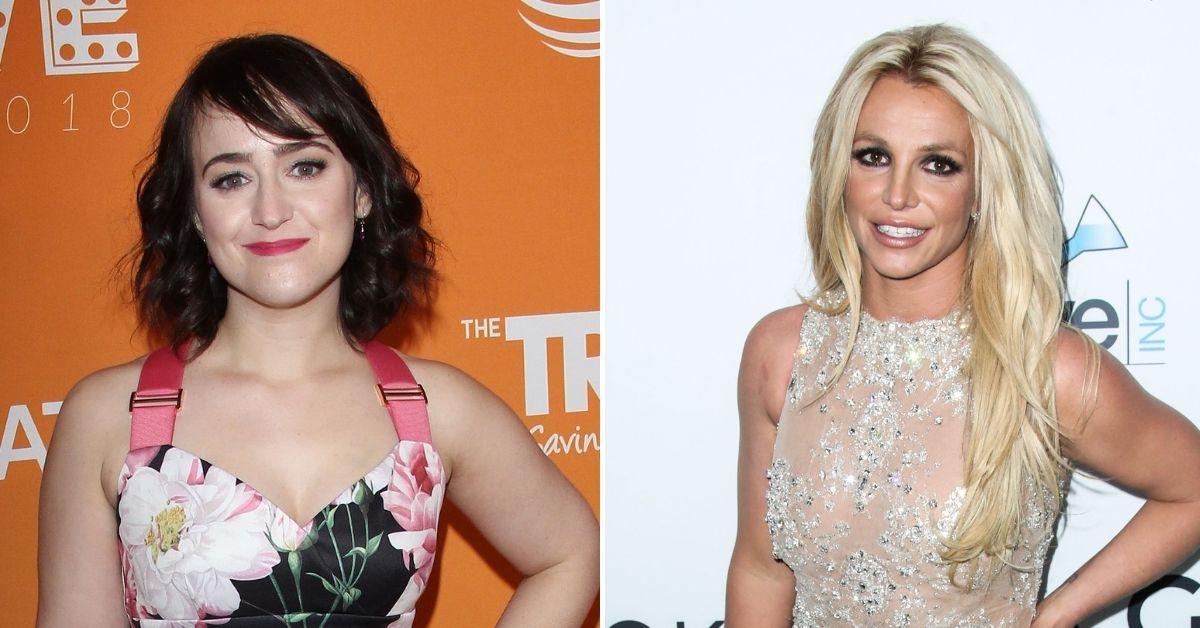 From one former child star to another... Mara Wilson penned a New York Times opinion piece following the release of Framing Britney Spears about how she can relate to the pop icon's struggles. 
Article continues below advertisement
Wilson began working when she was age five and starred in films including Mrs. Doubtfire and Miracle On Elm Street and recalled being dubbed a "spoiled brat" by the press when she was 13 in 2000. A Canadian newspaper claimed she was "complaining to her staff" after Wilson said she admitted to a reporter that she was jet-lagged and had worked on her birthday. 
Article continues below advertisement
Article continues below advertisement
"I'd been trained to seem, to be, as normal as possible — whatever it took to avoid my inevitable downfall. I shared a bedroom with my little sister. I went to public school. I was a Girl Scout. When someone called me a 'star' I was to insist that I was an actor, that the only stars were in the sky. Nobody would touch the money I made until I turned 18. But I was now 13, and I was already ruined. Just like everyone expected."
Though Wilson once told a reporter that she "hated" Britney Spears, she clarifies her feelings by saying that she didn't "hate" the singer, but would have never admitted at the time to liking her. 
"There was a strong streak of 'Not Like the Other Girls' in me at the time, which feels shameful now... I think mostly, I had already absorbed the version of The Narrative surrounding her."
Article continues below advertisement
"The way people talked about Britney Spears was terrifying to me then, and it still is now. Her story is a striking example of a phenomenon I've witnessed for years: Our culture builds these girls up just to destroy them. Fortunately people are becoming aware of what we did to Ms. Spears and starting to apologize to her. But we're still living with the scars."
Article continues below advertisement
Wilson described how by 2000, Spears was a "Bad Girl," who "were mostly girls who showed any sign of sexuality."
With other teen actresses and singers embracing sexuality as "a rite of passage," Wilson said she decided that was not going to be her but that she was already sexualized against her will.
Article continues below advertisement
"I never appeared in anything more revealing than a knee-length sundress. This was all intentional: My parents thought I would be safer that way. But it didn't work," she explained. 
"Many moments of Ms. Spears's life were familiar to me. We both had dolls made of us, had close friends and boyfriends sharing our secrets and had grown men commenting on our bodies. But my life was easier not only because I was never tabloid-level famous, but because unlike Ms. Spears, I always had my family's support. I knew that I had money put away for me, and it was mine. If I needed to escape the public eye, I vanished — safe at home or school."