NEWS
'He Acted Like A Commander': Britney Spears' Former Employee Details Dad Jamie's 'Scary' Behavior While Working On Vegas Shows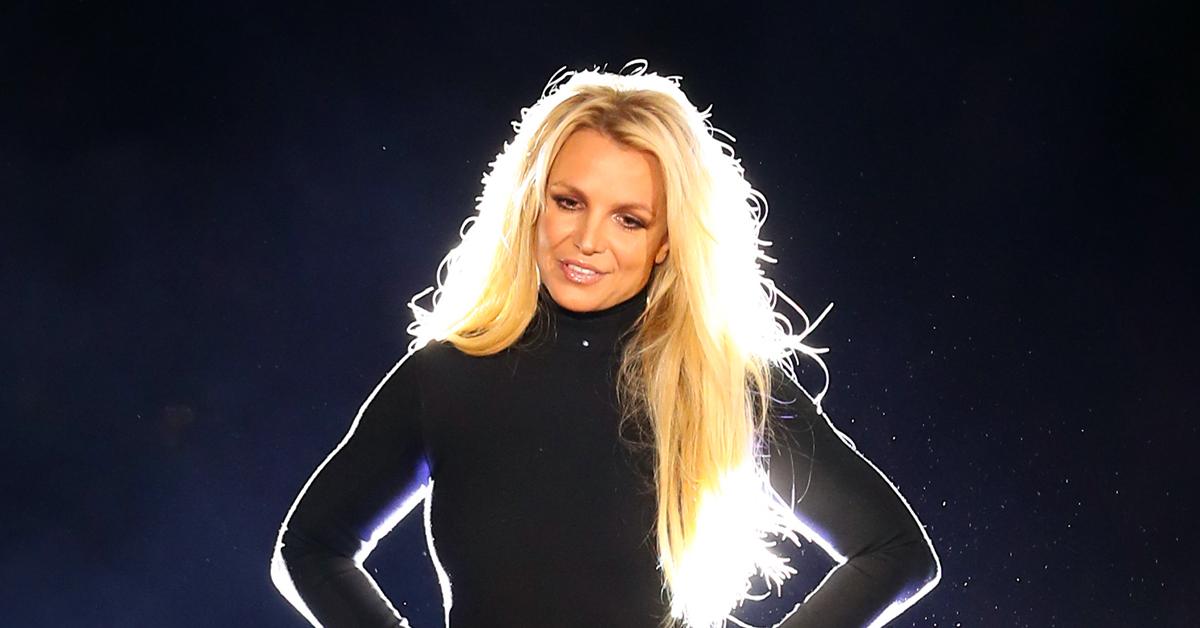 After the explosive documentary Framing Britney Spears shed a light on the #FreeBritney movement and the iconic pop star's messy conservatorship battle with her father, Jamie Spears, an ex-crew member who worked on Britney Spears' Las Vegas residency show is revealing Jamie's alleged nasty behavior behind the scenes.
Article continues below advertisement
Daniel Lucas moved from Los Angeles to Vegas before the Piece Of Me residency to work for Araca Merchandise, selling clothing and accessories at all of the concerts. He says he came into contact with Britney's family, including her dad and mom, Lynne, "multiple times" and saw the "Toxic" singer on occasion, along with her siblings, Bryan and Jamie Lynn, and her two sons: Sean and Jayden Federline.
'I JUST WANT TO HELP': CHRISTIAN SIRIANO, SARAH JESSICA PARKER, BETTER MIDLER REACT TO BRITNEY SPEARS' CONSERVATORSHIP AFTER DOCUMENTARY MAKES WAVES
"[Jamie] was there all the time, and he went to every show," Lucas said. "We all knew that we had to be on top of our game when he was around. No matter what," he continued, adding: "When I first met him, he was very pleasant, he was nice. I was like, 'Oh, it's Britney's dad, that's so cool.'"
Article continues below advertisement
The honeymoon period with Jamie was short lived, as Lucas then described his behavior as "scary" and said that he no longer wanted "to help him" and would ask others to talk to Jamie when he came around.
"He acted like a commander, it was very intimidating and uncomfortable when he was around," the ex-employee declared. "He ran a tight ship and everyone was on their best behavior," Lucas said, noting that Jamie started to eventually treat them "more like the help" and "wasn't very polite."
Lucas added, "He would just come up to us, demand things and then walk away."
Article continues below advertisement
Lucas also claimed that Jamie once scolded the singer's sons in front of staff in early 2014, leaving many stunned. "I remember specifically when her kids were with him and another woman, and the kids were being a little rambunctious, he growled very angrily in a deep voice at them and they stopped immediately," he said.
"They were shocked and it weirded me out. When he left, I remember looking at my boss like, 'Wow, that was funny, but in a scary way, what the hell just happened?'" he concluded.
As OK! previously reported, Jamie's relationship with Britney's sons has been contentious following an alleged physical altercation between Jamie and her eldest son in September 2019. Sean and his grandfather were said to have gotten into a heated argument, and when the teenager locked himself in a room, Jamie broke down the door and "violently" shook him, resulting in Spears' ex-husband, Kevin Federline, to file a police report over the incident.
The Sun was the first to report on Daniel Lucas' claims.