COUPLES
Britney Spears' Husband Sam Asghari Trolls Himself After Singer Gushes Over His Workout Routine: 'You Should Breakup With Him & Come With Me'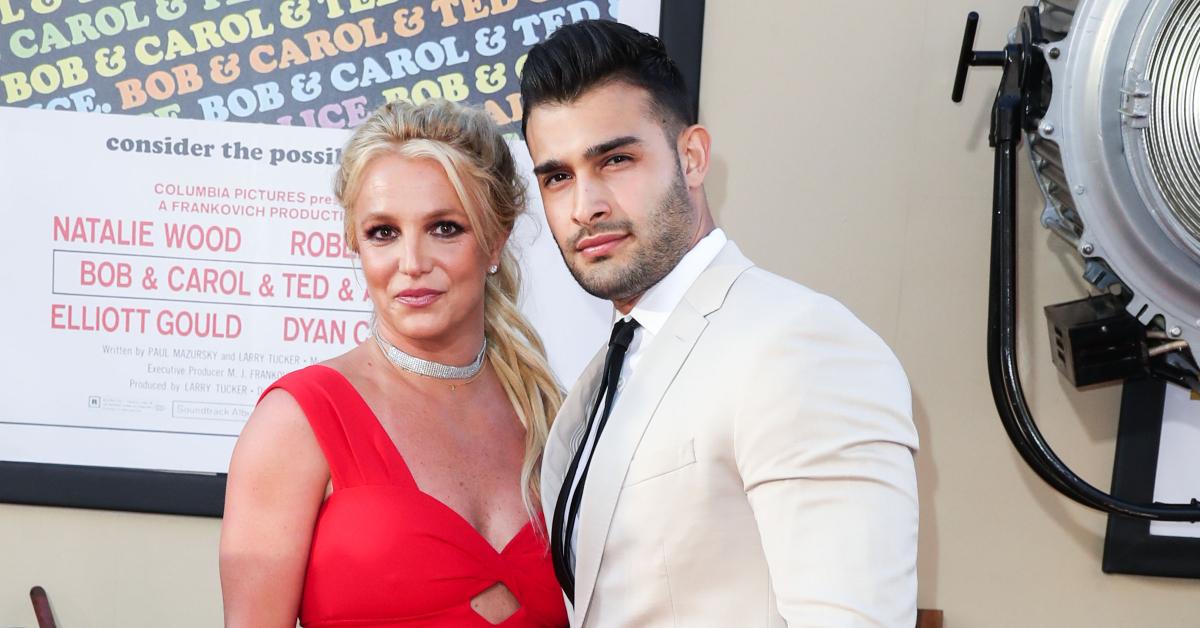 Looks like Britney Spears and Sam Asghari are enjoying married life! So much so, after the pop star, 40, posted about her hubby's workout routine via Instagram, the personal trainer couldn't help but poke fun at himself.
"Here's my husband !!! He's been gone working !!! Supposed to be a week, but ended up being a whole month … it was really hard … he's home now acting up … I know he's pretty hot 🥵🥵🥵 !!!" she captioned the clip of the handsome hunk throwing some jabs at a punching jab.
Article continues below advertisement
Asghari later took to the comments section, writing, "That doesn't look like Sam. Where Sam? You should breakup with him and come with me 💪🏽😂."
Naturally, people loved the couple's banter. One person wrote, "ahh hahaha I f**kin love you 😂," while another added, "😂😂😂😂 We love you Sam!!!♥️♥️♥️♥️♥️."
Article continues below advertisement
A third person added, "I love it 🤣🤣🤣🤣."
Asghari and the "Toxic" songstress tied the knot earlier this year.
"She looked absolutely stunning in her main dress," an insider revealed. "She cried happy tears at some moments."
"It ended up being the happiest night for Britney. She wanted a fairytale wedding and she got it. Britney looked stunning," the source continued. "She is very excited to be married. She looks forward to a future with Sam."
Though the blonde beauty lost their miracle baby earlier this year, it seems like she's determined to expand their brood.
"Britney has not given up on her plans to have a baby with Sam," a source spilled. "After her miscarriage, which she was outspoken about, she had a lot of support from her fans telling her to not give up on this, and this was so helpful to her to learn that so many others have gone through what she went through."
Article continues below advertisement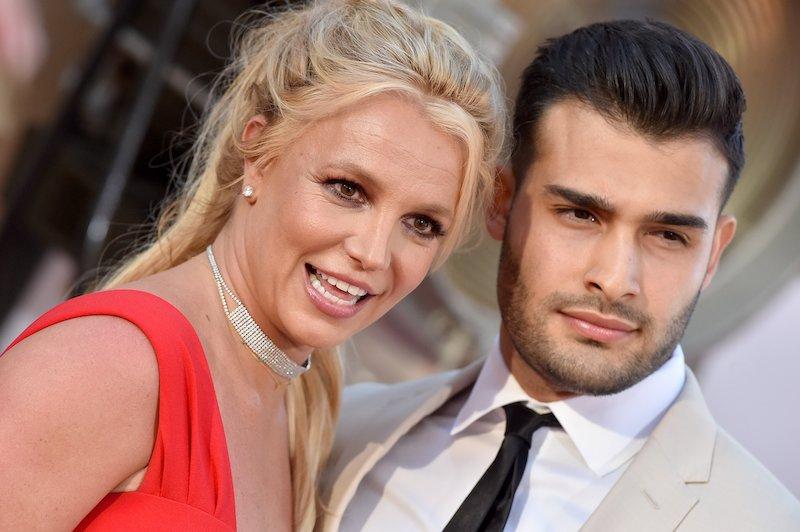 Article continues below advertisement
"Britney has wanted to give Sam a child for many years, which she has discussed," the source continued. "She thinks that he will be the most amazing daddy ever and she cannot wait to see him holding their child in his arms. She is comforted by the thoughts of this."