NEWS
Britney Spears Trolls Herself Over 'Manic' Restaurant Scene: 'Best Part' Was The 'Pasta'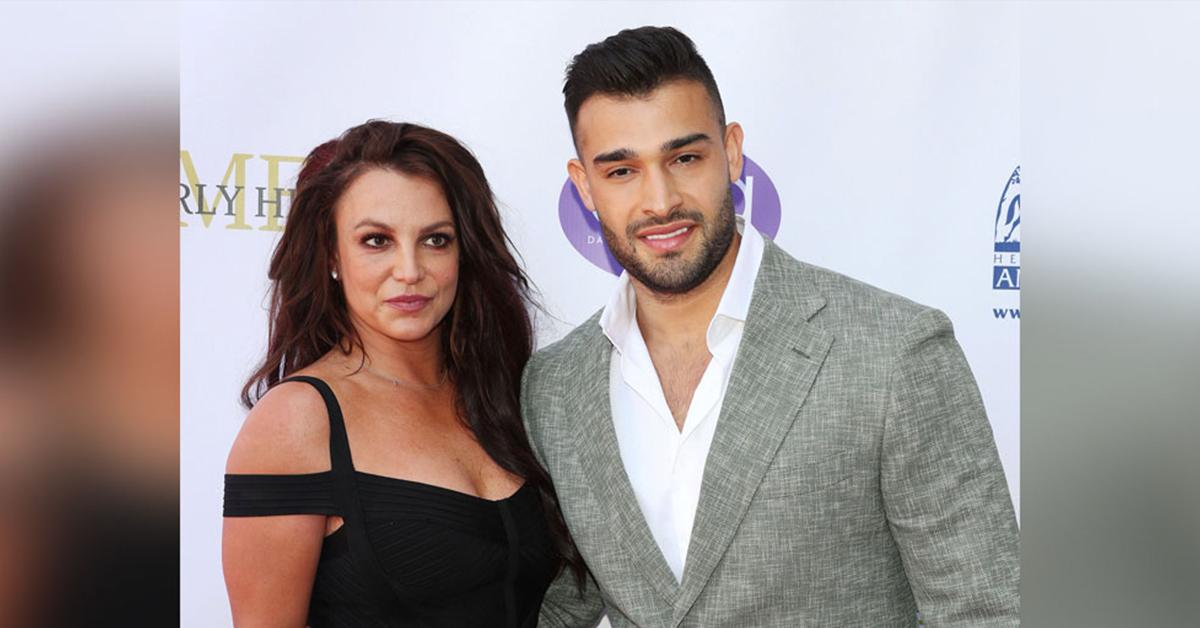 Britney Spears is getting the last laugh.
The princess of pop and Sam Asghari made light of a video of the two dining together over the weekend that went viral after capturing Spears having a so-called "meltdown" at a restaurant.
Article continues below advertisement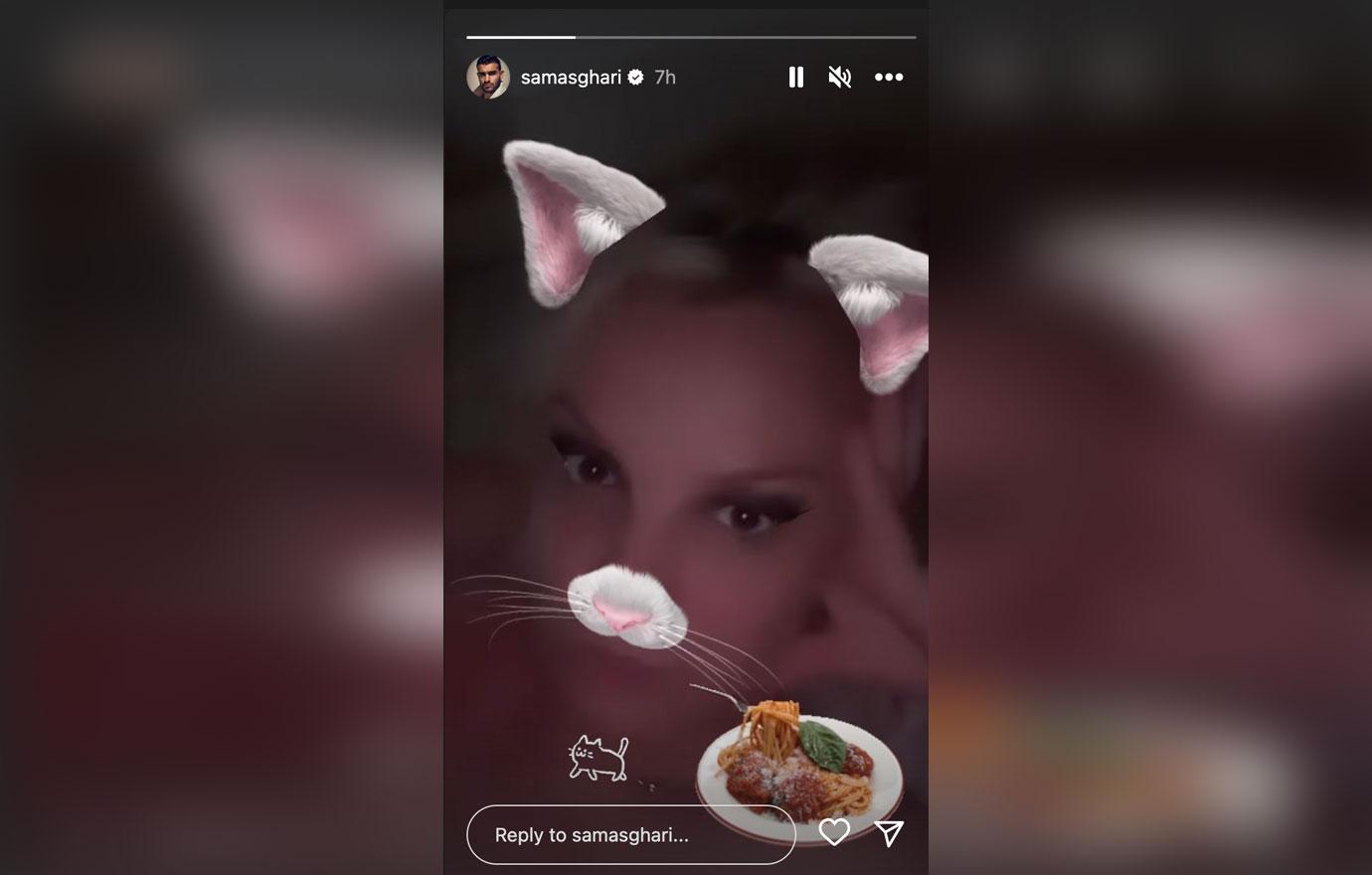 Using the cat Instagram filter, the couple — who wed in June 2022 — took to Asghari's Instagram Story late Tuesday, January 17, to joke about the incident that has people talking.
BRITNEY SPEARS DEFENDS BEING 'A LITTLE DRUNK AT A RESTAURANT' AFTER VIRAL MELTDOWN VIDEO
"All right, the best thing about the TMZ video, to me personally — I'm starving — was the pasta," the "Toxic" songstress began. "What if I jumped from one table to the next in the video and I ate the pasta?"
"Wouldn't that be hot?" Spears, 41, asked before Asghari, 28, entered the frame and quipped, "Like a cat."
Article continues below advertisement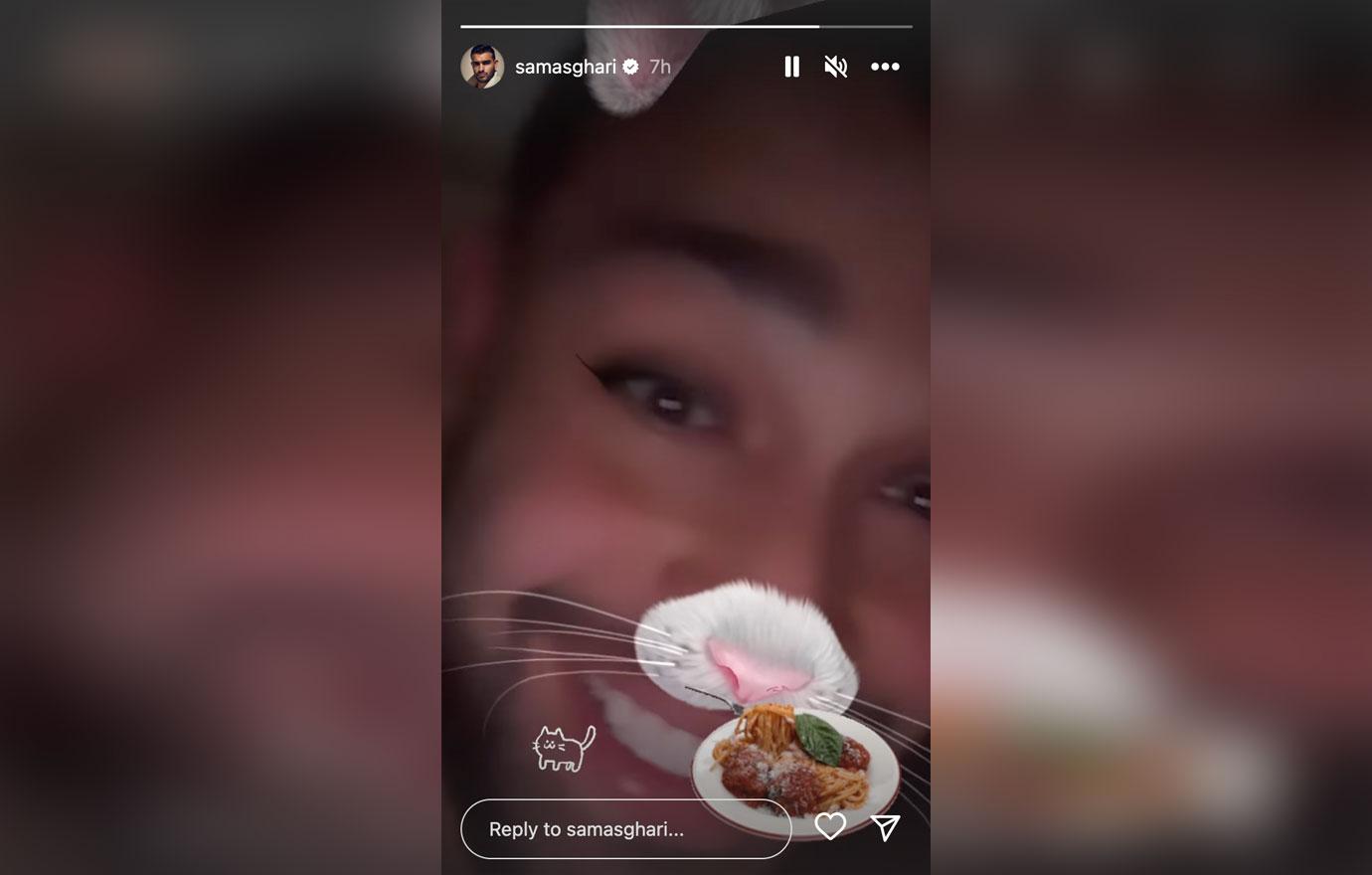 "Yeah, I got what I wanted," Spears added seductively.
In the video, Spears was seen attempting to hide behind a menu as a fellow patron filmed her at Joey in Woodland Hills, Calif., on Friday night, January 13. Though she didn't actually appear "manic" at all in the clip, customers seated at a nearby table alleged Spears had a "manic episode" while dining with Asghari, who eventually "stormed out" of the eatery.
Article continues below advertisement
The onlookers also claimed Spears appeared to be incoherent — which the musician addressed days after the video made its rounds.
"I know the news is all hyped about me being a little drunk at a restaurant … it's like they'll be WATCHING MY EVERY MOVE," she captioned her Sunday, January 15, Instagram post, adding: "I'm so flattered they talk about me like a maniac THEN have the balls to talk about all the negative things that happened in my past !!!"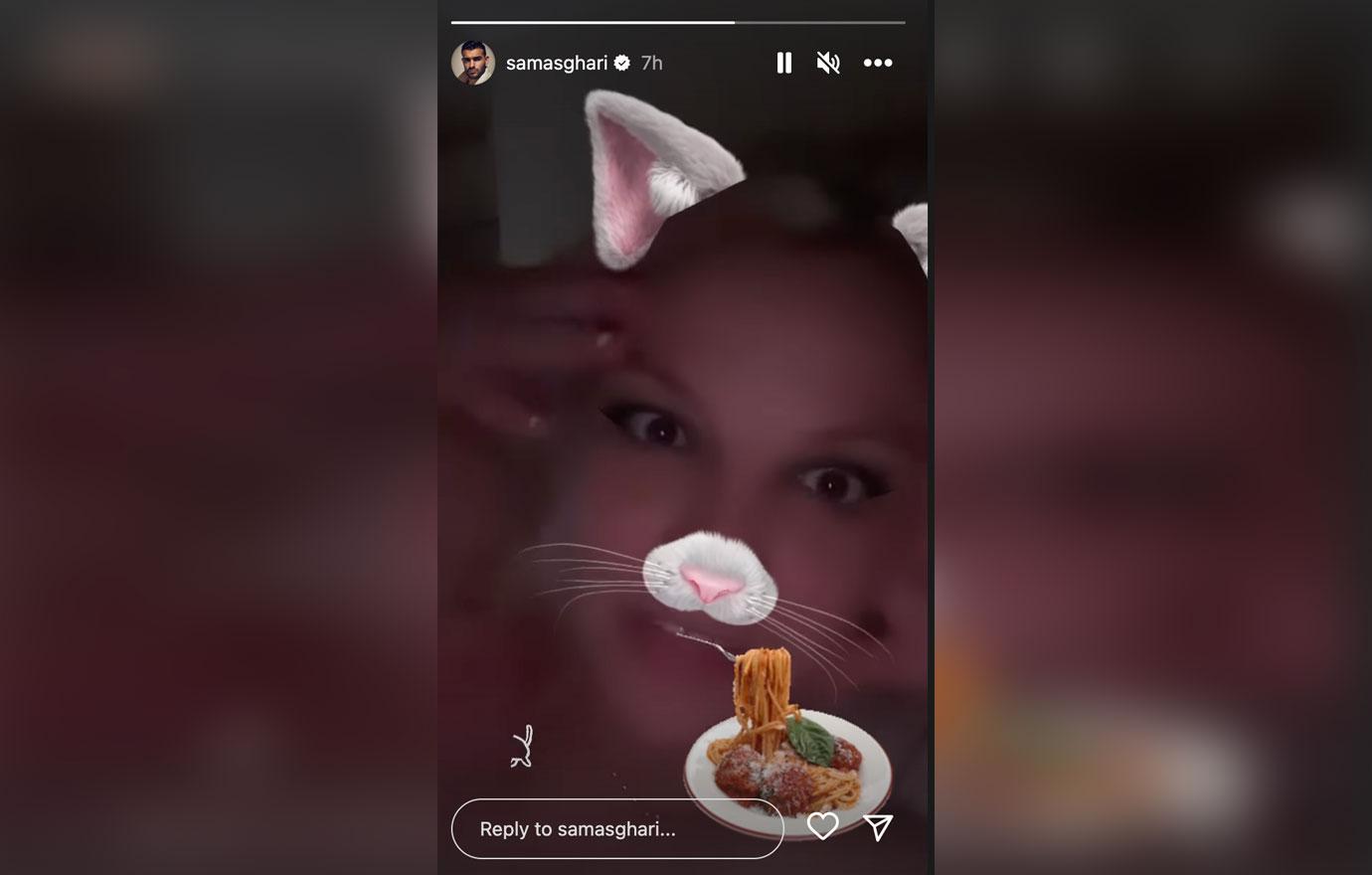 Article continues below advertisement
Meanwhile, a manager at the restaurant doubled down on Spears and Asghari's side of the situation, telling Page Six that it was another customer that actually sparked the commotion.
"The disruptor wasn't Britney — it was the diner who taunted her by taking a video without consent," said the employee, pointing out that the mother-of-two "was understandably upset" and that Asghari "only left briefly to get their car, but he did not storm out."