NEWS
Sharp Tongue
Britney Spears Goes On Unhinged Social Media Rant, Takes Aim At Paparazzi, Hollywood & America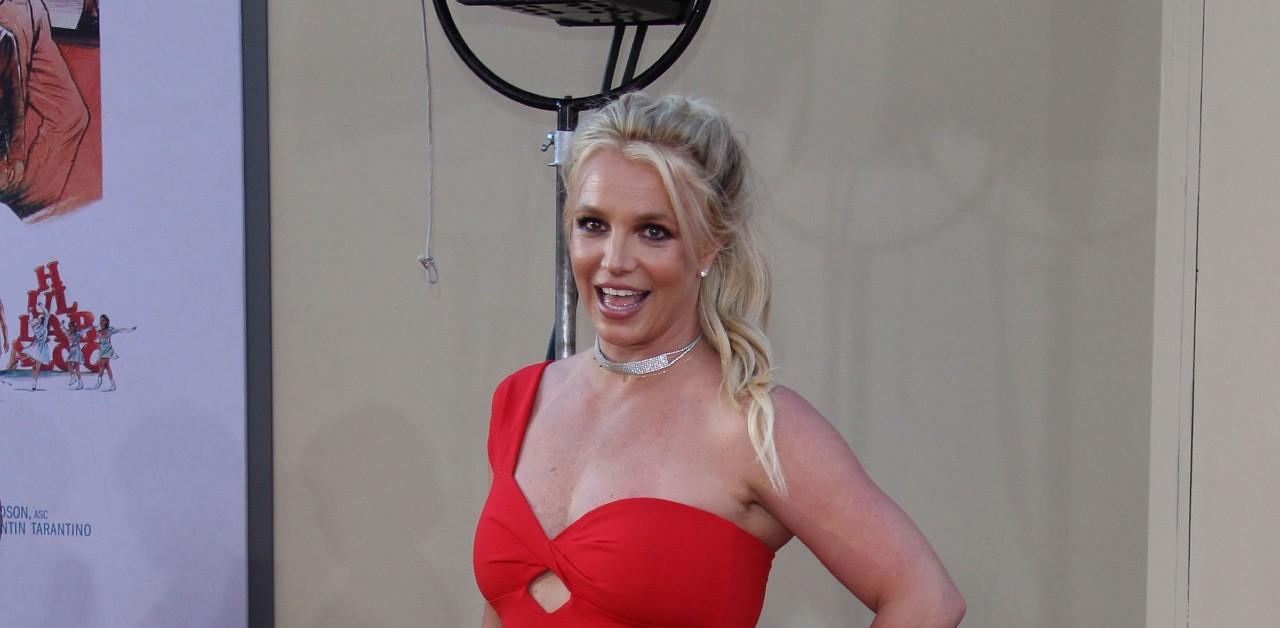 Another day, another opinionated, head-scratching social media post from Britney Spears. On Thursday, July 14, the singer made a string of odd uploads on Instagram, seeming to target Los Angeles and all the scrutiny that comes with being a celebrity.
Her first post featured a colorful painting, to which she captioned, "Paparazzi f**k you with all my heart 🤧🤧🤧 !!!"
Article continues below advertisement
The mom-of-two, 40, followed up by posting a quote about Christmas and another that read, "God is not nice."
In the caption for the latter, the singer expressed, "Does that mean the devil is EXTREMELY HOT AND NICE 😈🤔😂 ??? I'd rather hang out with homeless people than the people in Hollywood … JUST SAYING !!!!"
Article continues below advertisement
A few minutes later, the "Toxic" crooner shared a snap of her face photoshopped into artwork for Hulu's show The Great. The character is still sticking up her middle finger, which Spears seemed to direct at the country, writing, "HELLO AMERICA !!! YEP I SAID IT !!!"
BRITNEY SPEARS BARES IT ALL IN SULTRY SWIMMING POOL PHOTOSHOOT
She also added the phrase, "I REALLY CARE!"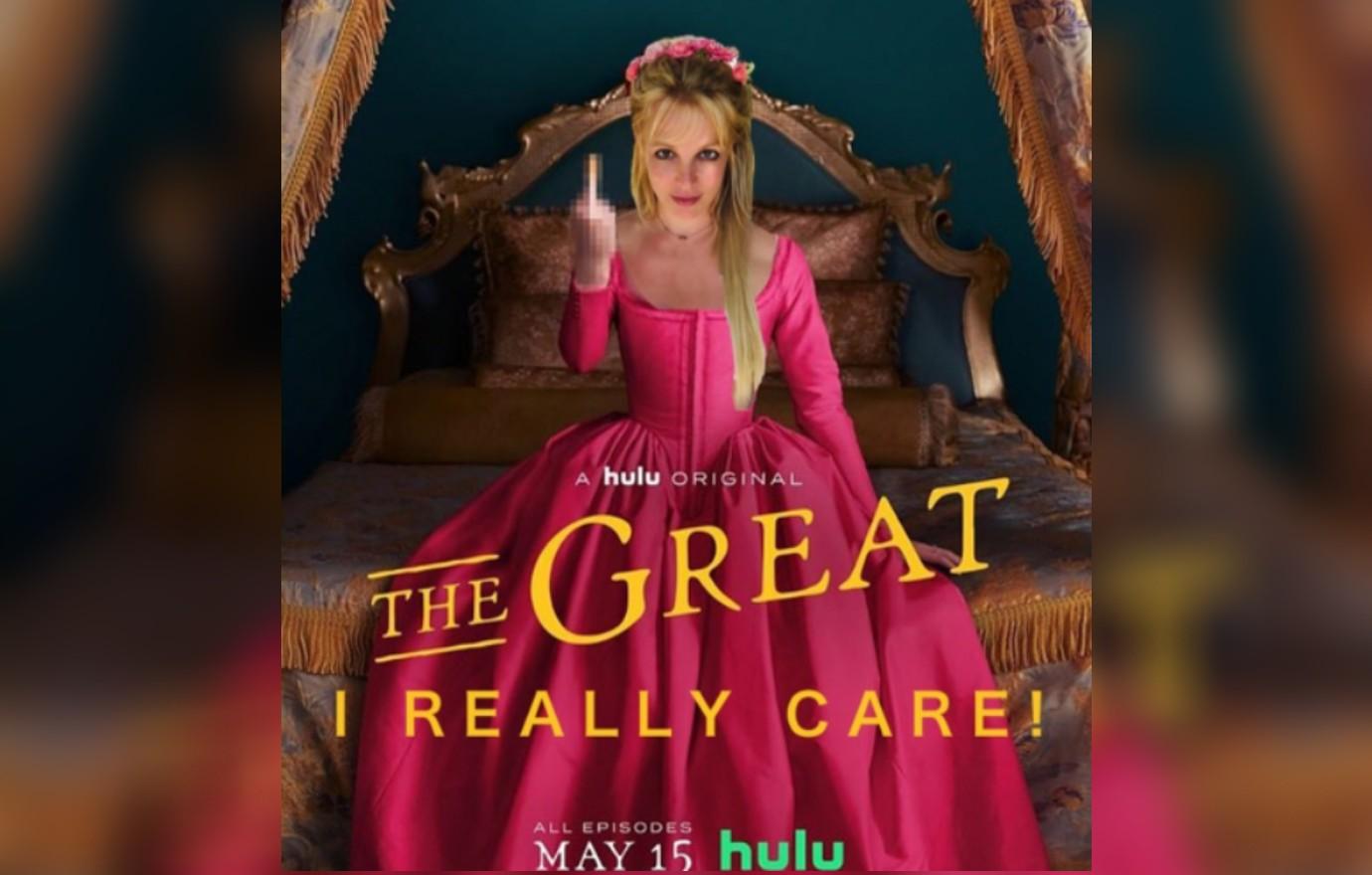 Article continues below advertisement
To say it's been a chaotic few weeks for the Princess of Pop would be an understatement: her wedding to Sam Asghari was almost ruined when her ex Jason Alexander showed up and crashed, though luckily, no one was hurt and he's now behind bars.
Then, earlier this week, it was reported the Crossroads actress had to be escorted by cops after she was driving on a busy Los Angeles highway and ran out of gas.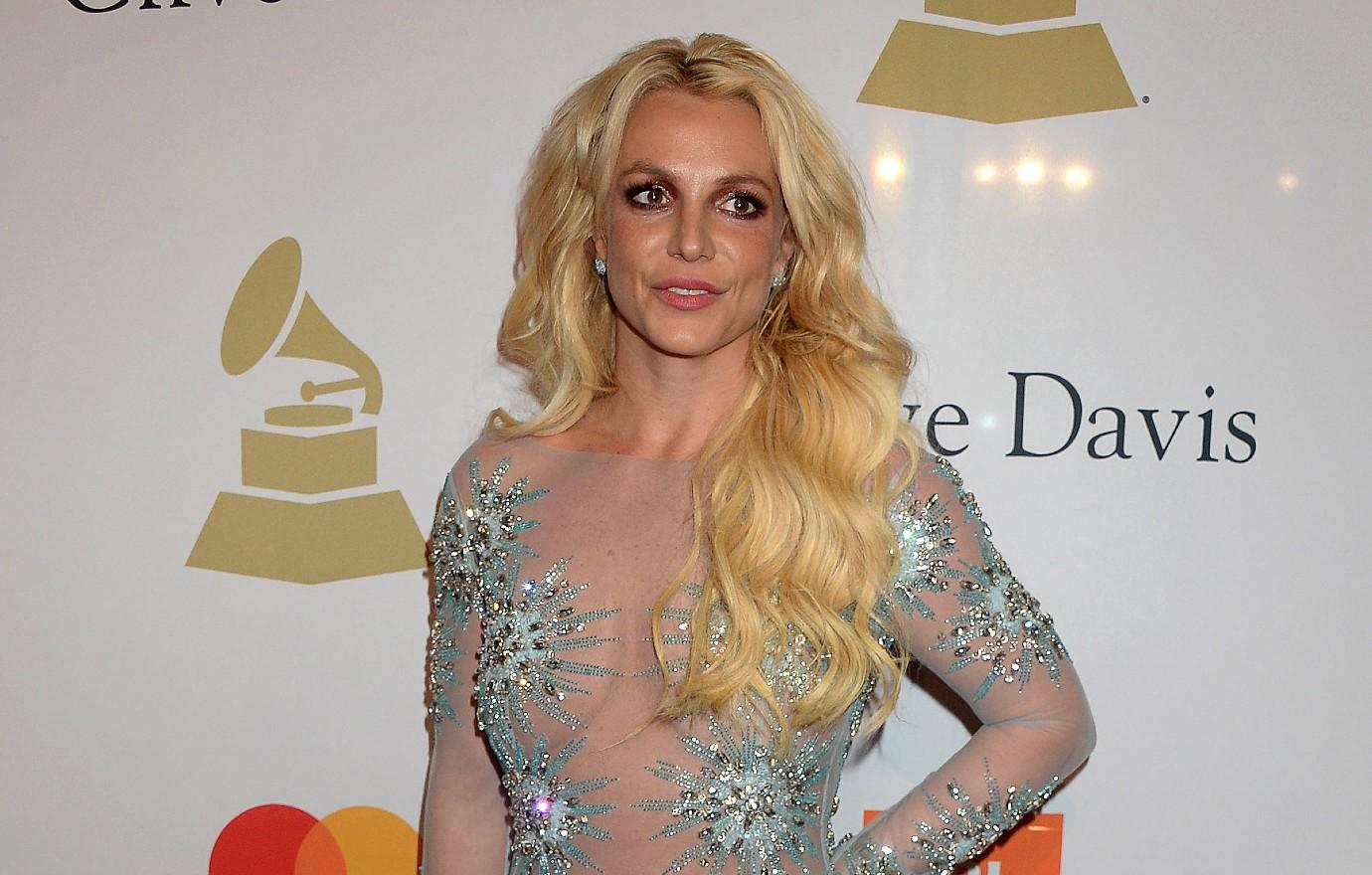 Article continues below advertisement
One day later, a judge ruled that her estranged father, Jamie Spears, would have to sit down for a deposition by August 12 as part of an investigation over his previous role as her conservator.
The patriarch, 70, has been accused of pocketing her money, planting audio bugs in her bedroom and more.
"This was another major victory for Britney Spears. After her father has run and hid for nine months, he has now been ordered to be deposed shortly and to produce all documents, as required by law," stated her attorney Mathew Rosengart. "It was a very good day for justice generally. The day of reckoning for Mr. Spears has come, at least at this stage, in terms of the court ordering him to appear for his deposition."