Candace Owens Explains 'Unexpected' Conversation With Ireland Baldwin, Maintains She Does Not 'Feel Bad' For Alec Baldwin In The Wake Of Shooting
Candace Owens is setting the record straight.
Article continues below advertisement
It all started when Owens tweeted about the recent accident that occured on the Rust film set, in which Alec Baldwin fatally shot cinematographer Haylna Hutchins with a prop gun.
Article continues below advertisement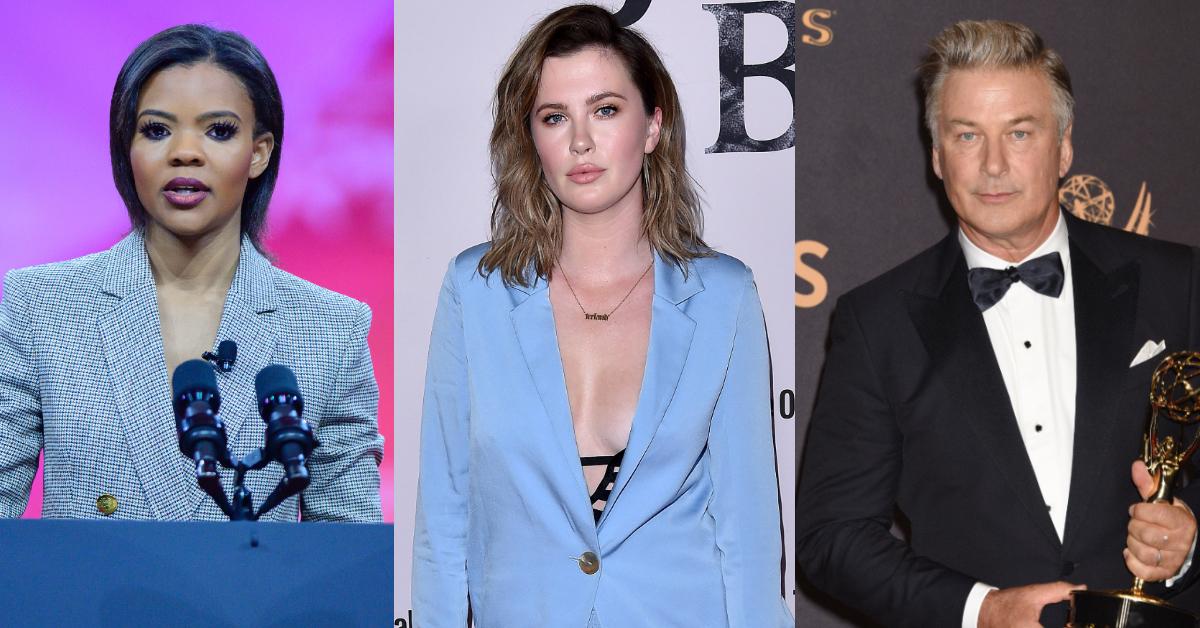 Owens wrote in a since-deleted tweet that had it not been for the innocent woman killed in the shooting, the incident would have been an example of "poetic justice" for Alec, who she also called "psychotic."
Article continues below advertisement
Article continues below advertisement
The two women ended up having a private conversation via Instagram direct messages, an exchange which Owens fully detailed in a video on Wednesday, October 27.
The TV personality explained that she and Ireland were each "taking stabs" at each other in the beginning of the conversation, before things started to become more "civil."
Article continues below advertisement
She captioned the Instagram Live video, "My unexpected conversation with Ireland Baldwin," and also explained that her original tweet was taken out of context. "Alec Baldwin shot someone. Then I tweeted something in Oxford English which was completely butchered and lied about in the press. This led his daughter firing at me over Instagram and an unexpected conversation thereafter."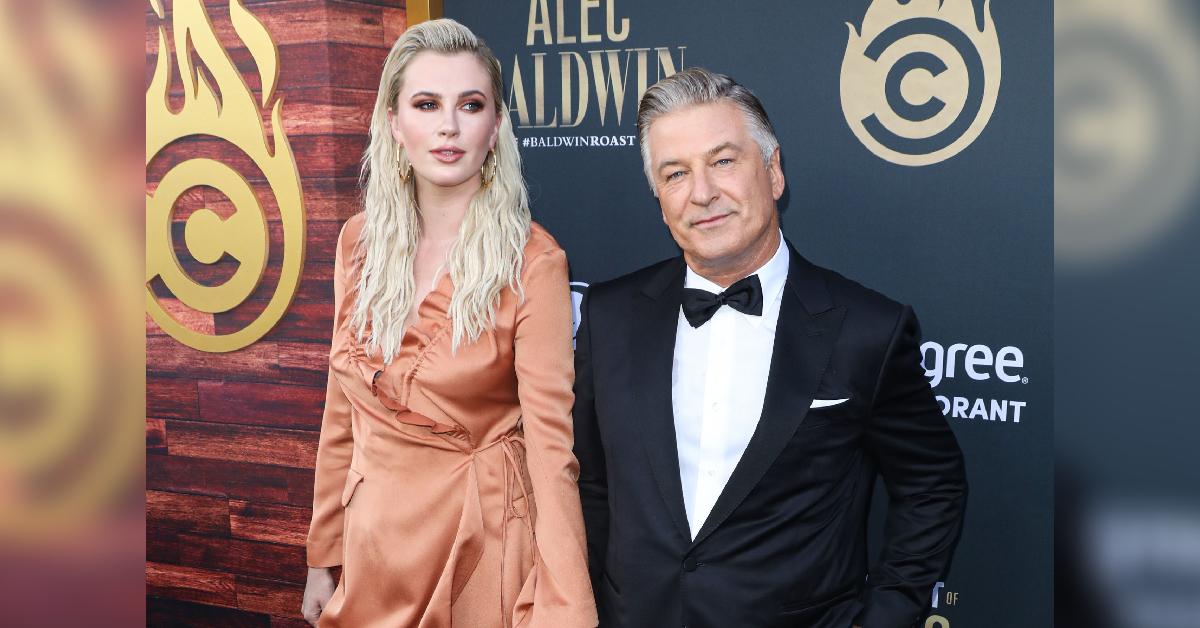 Article continues below advertisement
Owens pointed out that the conversation shifted after it became clear that Ireland was trying to hear her out, and she said she eventually stopped blaming the model for her father's actions.
"I detached Ireland from her father," Owens said in the clip. "I actually said to myself, 'She is not her father.'"
Article continues below advertisement
She continued, "For me to treat her as if she is responsible for who her father is, actually wouldn't make me any better than Alec Baldwin."
Owens also took time in the video to explain her feelings toward the 63-year-old actor, who she believes "dehumanized" Trump supporters for "four years" during his Saturday Night Live stint, where he impersonated the former president.
Article continues below advertisement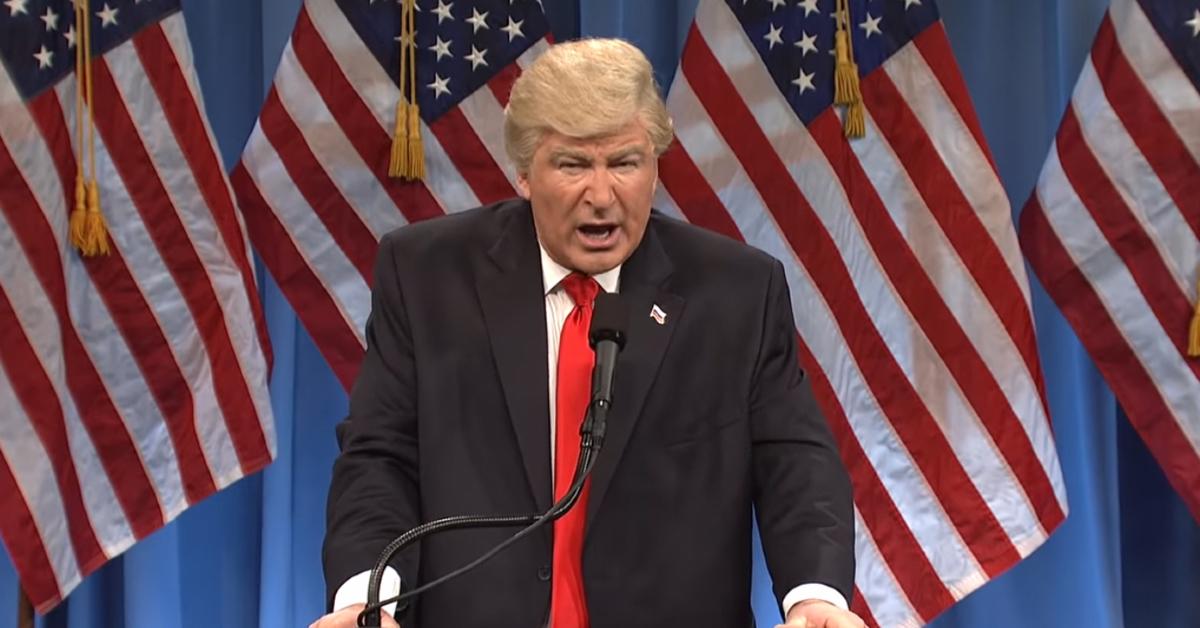 Article continues below advertisement
She said that while she feels bad for the family of Hutchins, who lost her life in the deadly shooting, she insisted that she still has no sympathy for the Motherless Brooklyn actor, who she called "nasty" for his "vicious attacks" toward Trump supporters.
"It is entirely possible to feel bad for the victims….and also not feel bad for Alec Baldwin," she stated.
Article continues below advertisement
Owens isn't the first conservative to speak out against Baldwin in light of the Rust set tragedy — including Donald Trump Jr, who mocked the actor's stance on gun rights with a new T-shirt design. The son of the former president is trying to cash in on the accident by selling shirts that read, "Guns don't kill people, Alec Baldwin kills people."
The ordeal has now become politically-charged, as Fresh Prince of Bel-Air actress Janet Hubert tweeted earlier this week that she believes "Trumpers" may have set up the prop gun used by Alec with a live round on purpose.
As OK! previously reported, the actress explained her theory that Trump supporters may have purposely loaded the prop gun as retribution for the actor's previous criticism of the former president.