NEWS
Carrie Underwood Spends Time With Her 'Good Friend' As 'Denim & Rhinestones' Tour Keeps Her Away From Her Family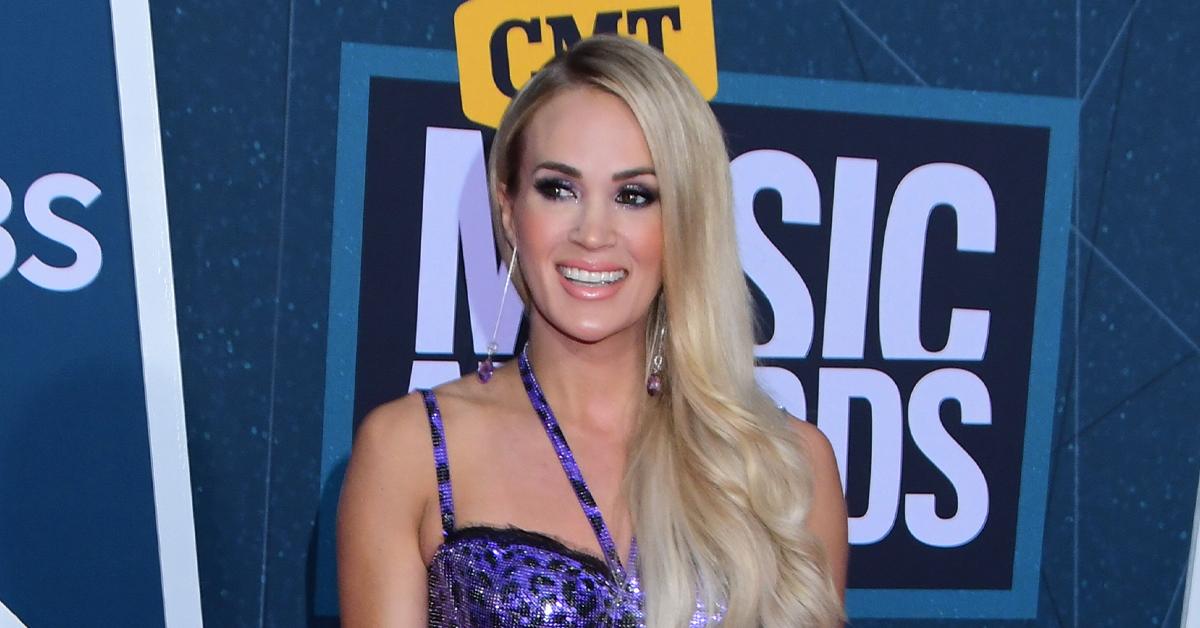 Since Carrie Underwood is on her Denim and Rhinestones tour, she is keeping busy by spending time with her pals.
The singer, 39, shared what she did in her free time, showing her followers she checked out an amazing vegan fast food place called Stalk and Spade. "Got some Nashville hot 'chicken' ... lettuce wrapped of course! So good," the star captioned a photo of her food.
Article continues below advertisement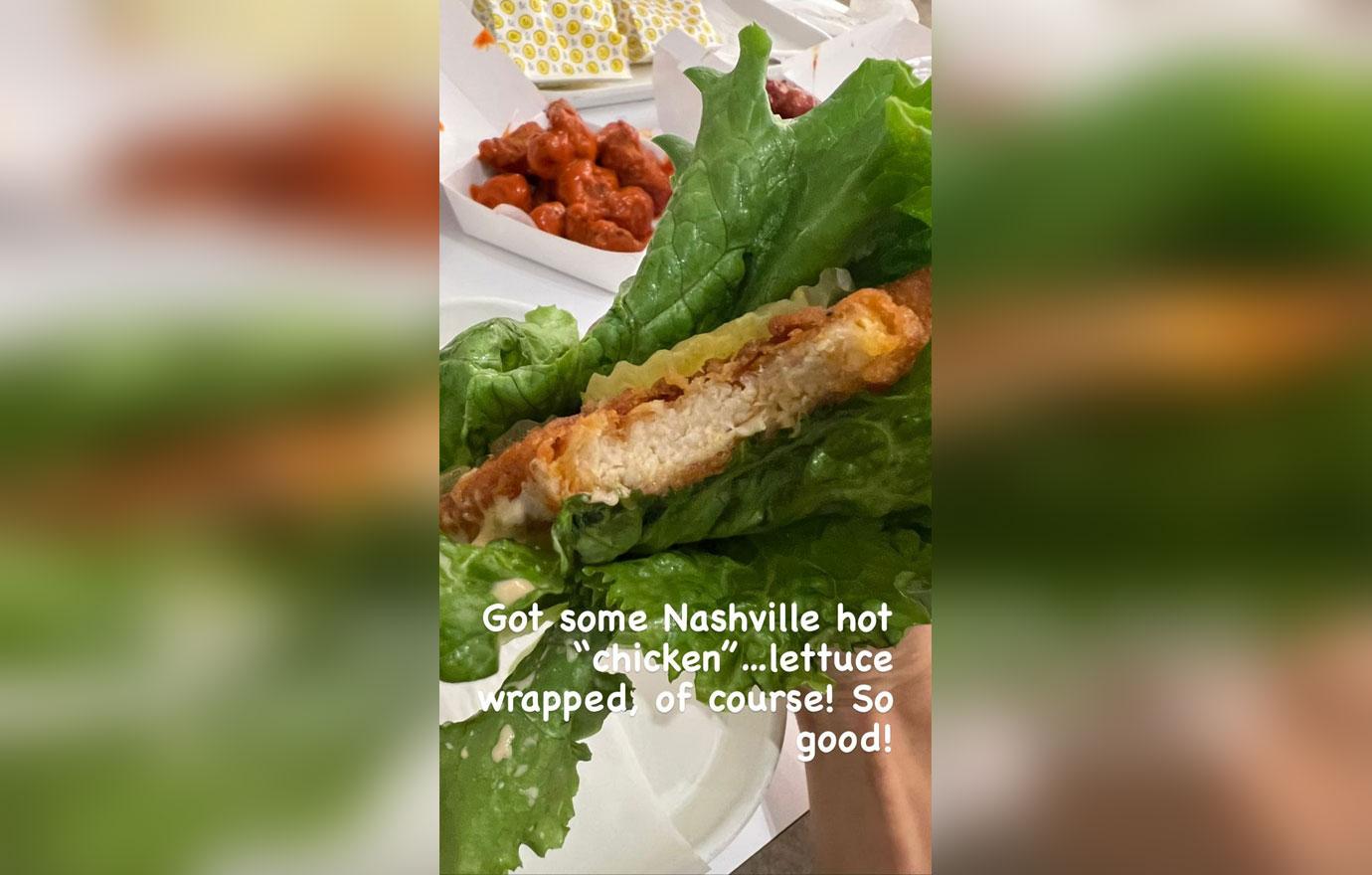 Underwood, who shares sons Jacob and Isaiah with husband Mike Fisher, also uploaded a selfie of herself with pal Brittani Prosser. "Spent some time with a good friend, too. @brittprosser," she wrote.
Just a few days before, the "Before He Cheats" songstress visited a haunted house with her crew.
"On days off, we...." she captioned the clip via her Instagram Story, adding that they were going into the scary situation. "It's going to be fun!"
Article continues below advertisement
It's been tough for the American Idol alum and the former hockey player to get on the same schedule these days, which is affecting their relationship.
"Work is a huge priority for Carrie," an insider previously spilled. "She's extremely driven but also determined to hang on to her marriage — and she's acknowledged to friends she needs to put in the effort with Mike."
"It was really hard on their relationship — so of course her friends are worried this tour will put their marriage in jeopardy again," the insider noted.
Article continues below advertisement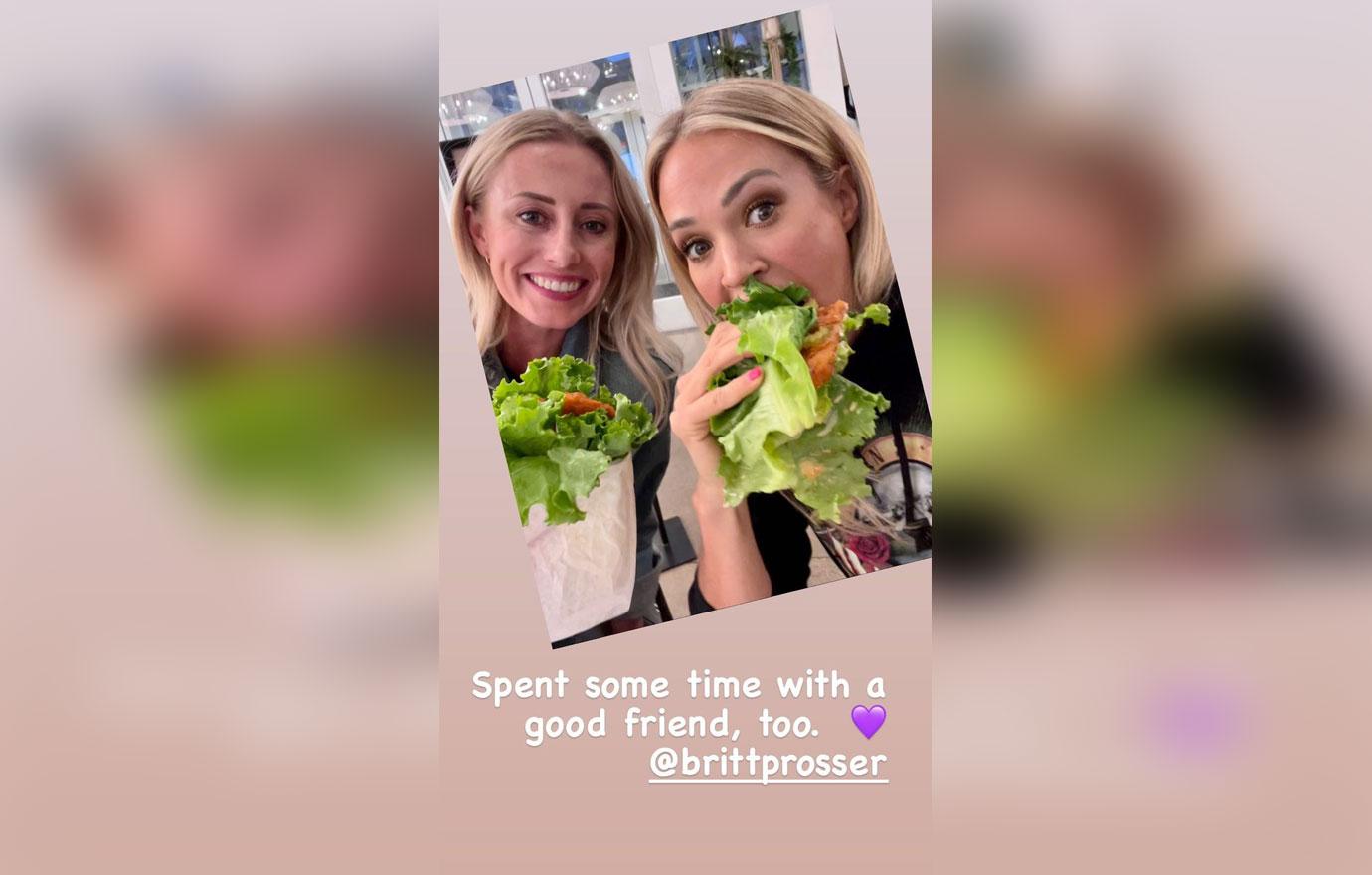 Fisher, who retired from playing hockey in 2018, is also interested in pursuing other career paths.
"He has dreams, too," the source added. "You just feel if the two of them can't reach a happy medium in their personal and professional lives, their marriage is doomed!"
Article continues below advertisement
Despite the marriage woes, it seems like Underwood is determined to make things work.
"This tour, I'm going home a lot more than I ever have before," she revealed. "If there's a way to get me home, even if it's just for the day [I'll do it]."