COUPLES
'I Lost A Part Of Myself': Chip Gaines Admits He Struggled With Fame, Praises Wife Joanna For 'Grounding' Him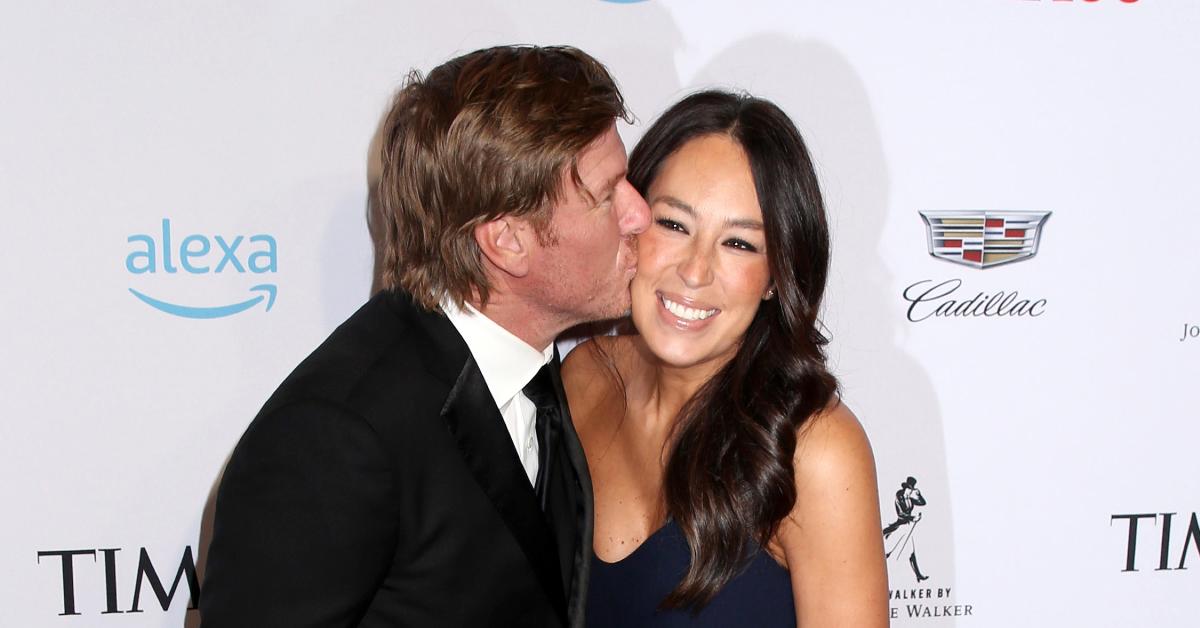 Article continues below advertisement
"I have discovered that fame is just, your life is the same, you're the same, and everybody has an idea of what that is, it's just more people know your name. And I think if you don't know who you are when the fame thing hits then you lose yourself," Oprah said in a clip obtained by PEOPLE, before asking the couple: "Did you all start to sense that, or did you know that you were grounded before the fame thing hit?"
Chip responded, praising his wife of almost 18 years: "I want to speak on Jo's behalf, because she would never say things like this, but she is so incredibly wise, so incredibly grounded — all the things that you just described, is who Joanna is." The home improvement aficionado went on to detail that he had a hard time adjusting to being famous, as opposed to Joanna, who took it in stride.
INSIDE CHIP & JOANNA GAINES' NEW WACO HOTEL: PHOTOS
"Really what happened — and was the truth for Jo and I — was it was no big deal for her, but for me to become famous, I lost a part of myself that was really… it was sad," he admits. "I would say it took me a year or two while I was still filming to try to grapple with what exactly it was that I was losing."
Article continues below advertisement
Chip and Joanna announced they were walking away from Fixer Upper in 2017 — which at the time was one of HGTV's biggest shows — before taking a hiatus to focus on themselves and their relationship.
In a preview clip for the upcoming sit-down chat, Winfrey asked the farmhouse-flipping couple what led to their decision to take a break from life in the public eye. "There were numerous things," Joanna said. "On my side it was, when you're filming for four or five years, you begin to lose the 'why.' It's now just this thing of like we're just showing up. I think towards the end we just lost steam, we lost the purpose of it. We wanted to wake up everyday and say this is why we're doing this."
She added: "It almost felt like it was wagging our tail and it was controlling us."
CHIP AND JOANNA GAINES CELEBRATE 16 YEARS OF MARRIAGE: PHOTOS
Chip and Joanna met in 2001, before tying the knot in 2003. They share five children together: Drake, Ella Rose, Duke, Emmie Kay and Crew.
Super Soul: Chip and Joanna Gaines: Magnolia airs Saturday, March 13, on Discovery+ and will be available as a podcast on March 17.