EXCLUSIVE
Is Clare Crawley Setting Herself Up For Heartbreak? Fame-Hungry Dale Moss Just 'Missed The Spotlight,' Spills Source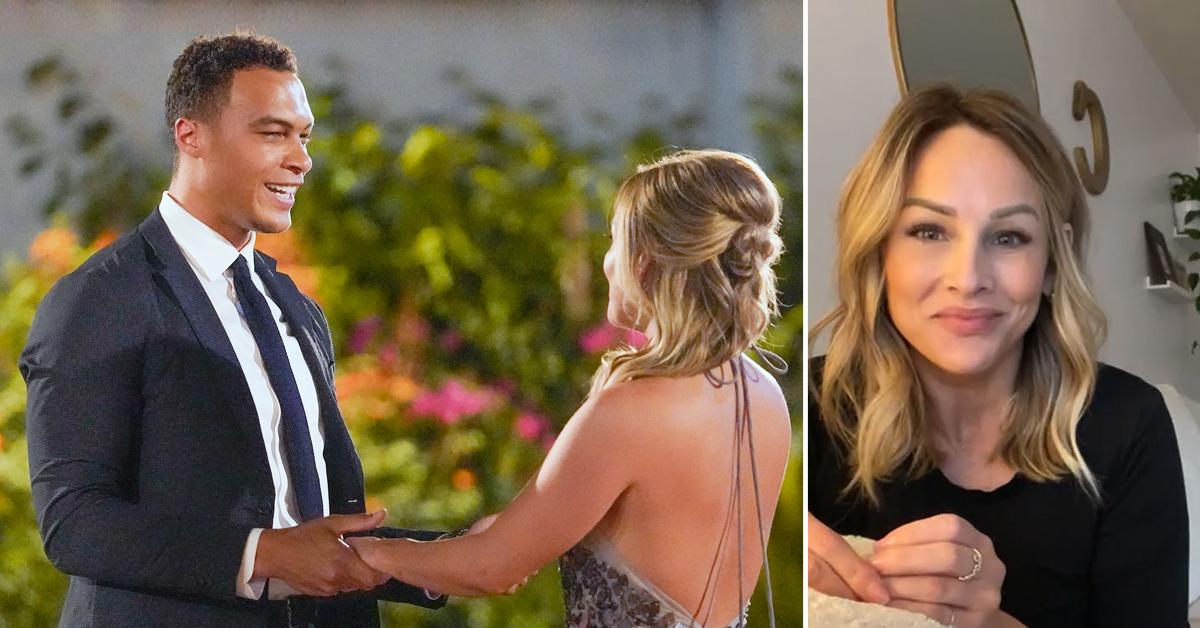 So, is Clare Crawley's romance with Dale Moss blooming again? A source exclusively tells OK! that the former Bachelorette has taken Moss back after the handsome hunk announced they broke up last month — but Crawley's friends have grown wary of the former football player's true intentions.
"He knows he made a huge mistake announcing the breakup before consulting Clare," a source tells OK!.
Article continues below advertisement
"Most of his friends are giving him the benefit of the doubt, choosing to believe that he really does love Clare and wants to spend the rest of his life with this very special lady," the insider dishes. "However, Clare's friends are not so convinced. They think Dale missed the spotlight of dating The Bachelorette rather than dating Clare."
Article continues below advertisement
"Dale is already talking about issuing a press statement. Don't forget he managed to find a camera not once, but twice, right after they broke up. However, Clare doesn't want to say anything yet," adds a pal. "The big problem that has not been solved. Clare wants to move on from the show and live a private normal life, where Dale has made no secret that he wants to be a star."
While the rekindled flames have managed to keep their reconciliation off social media, the two were spotted at Nokomo's Sunset Hut in Nokomis, Fla., earlier this week. An eyewitness reported that Crawley and Moss weren't showing any major PDA, but they exchanged a few hugs, drank Moscow mules and then left together.
Article continues below advertisement
Crawley, 39, and Moss, 32, appeared to be going strong after they famously left season 25 of The Bachelorette two weeks into filming. The reality star couple had been documenting their seemingly perfect romance on social media; however, cracks in their relationship slowly began to show.
While Crawley candidly expressed her desire to start a family, Moss seemed more interested in the possibilities of his future — he previously said he wanted to be the next Ryan Seacrest.
Article continues below advertisement
And in January, their speedy romance came to a halt when Moss announced that the two decided to go their separate ways. As OK! previously reported, Moss was already looking ahead at future projects while Crawley was crushed by the lovebirds' split.
"He swept her off her feet, and Clare took him at his word that he loved her," the source said of the couple's time on the show. "But she didn't know Dale well enough. If only she didn't pick him so soon."
Besides arguing over distance — Moss wanted to stay in New York while Crawley wanted Moss to move to Northern California with her — cheating rumors plagued their tumultuous romance.
OK! was the first to report that Moss was spotted out in SoHo with multiple women, while Crawley was no where in sight, prior to news of their breakup. He was seen drinking outside, "where he was kissing one woman, but like pecks," an insider dished at the time.