Clare Crawley 'Wearing Her Engagement Ring,' But Not 'Rushing Into Marriage' With Dale Moss After Public Split
While Clare Crawley is sporting a rock on that finger, she and Dale Moss have no plans to walk down the aisle anytime soon.
Article continues below advertisement
"Clare has been wearing her engagement ring but she's not ready to make a big announcement about her engagement being back on," an insider spilled. "They aren't rushing into marriage. They both are focused on work projects and want to make sure they're in a good place career-wise before they can make a serious commitment."
Moss previously hinted at their engagement status earlier this month — days after they confirmed they were back together following their public split in January — during an April 15 interview on the "Hollywood Raw" podcast.
Article continues below advertisement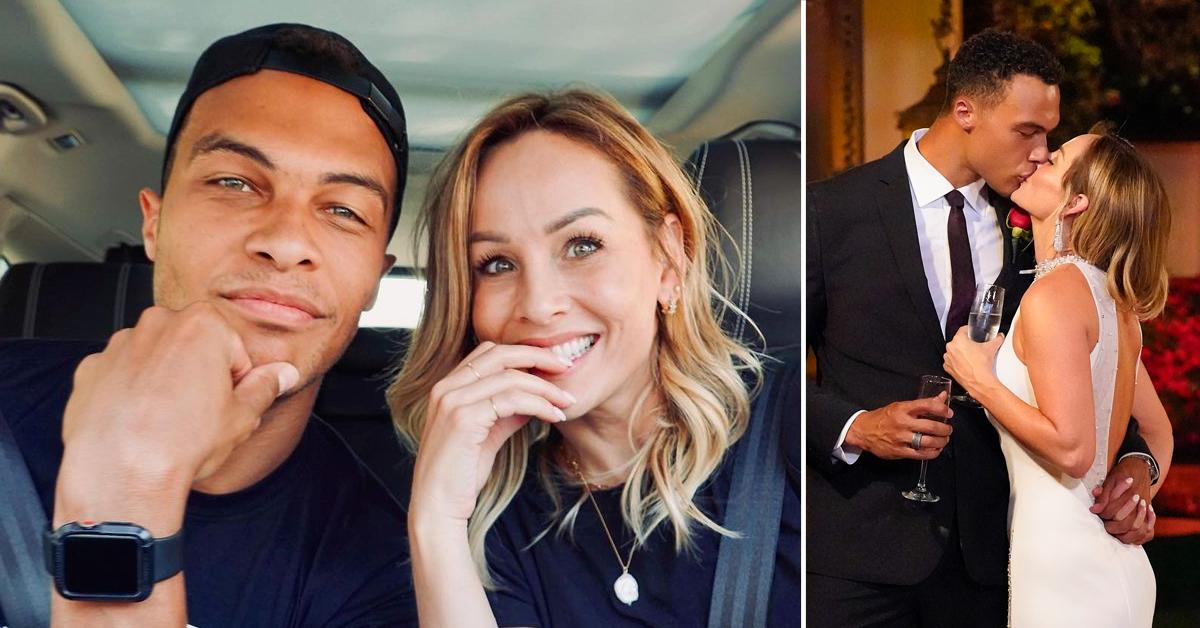 "We're just living life and we're doing it and being present with one another. It's been great to go about it that way," the former football player insisted, before hinting that "everyone will know in due time" whether the lovebirds are engaged again.
Article continues below advertisement
The reality star couple has had a rollercoaster romance since they first met while filming Crawley's season of The Bachelorette, which premiered last October. The blonde beauty and former contestant fell fast and hard for each other, with the duo leaving the show two weeks into filming after Moss proposed.
Article continues below advertisement
However, two months after the proposal aired last November, the handsome hunk revealed the lovebirds were no longer together via Instagram.
"At the end of the day, they wanted different things, and there was no compromising," a source told OK! at the time. "He swept her off her feet, and Clare took him at his word that he loved her. But she didn't know Dale well enough. If only she didn't pick him so soon."
Article continues below advertisement
Shortly after their public split, the on-again-off-again couple were seen together in Florida in February — and appeared to be on very good terms as they were seen kissing. At the time, the reality stars were "figuring things out and enjoying spending time together," a source told Us Weekly, who also reported about the couple's engagement status.
Well, it certainly looks like Crawley and Moss, 32, got things sorted. They made their relationship Instagram official earlier this month — after the two took a trip to Napa in March for Crawley's 40th birthday.
Article continues below advertisement
The hairdresser confirmed their reconciliation when she took to her Instagram Story on April 8 to share a clip of her having a hair emergency, with Moss trying to help take out her hair extensions. Moss also took to his respective Instagram page, sharing a mirror selfie of the two wearing masks.
Article continues below advertisement
And while they have been teasing their romance on social media, the former Bachelorette is still trying to keep her relationship with Moss on the down-low.
"[Clare's] still trying to keep her relationship with Dale private," the source said. "They both aren't really going around telling everyone what's going on with them. Right now, they still have their homes on opposite coasts. They're making it a point to meet up when they can because they love being together."