'Bachelorette' Stars Clare Crawley & Dale Moss Make Their Reconciliation Instagram Official — See The Photos
Article continues below advertisement
After rumors swirled that Clare Crawley and Dale Moss were giving their love another shot, the former Bachelorette star seemingly confirmed what fans had been hoping for. The two are back on!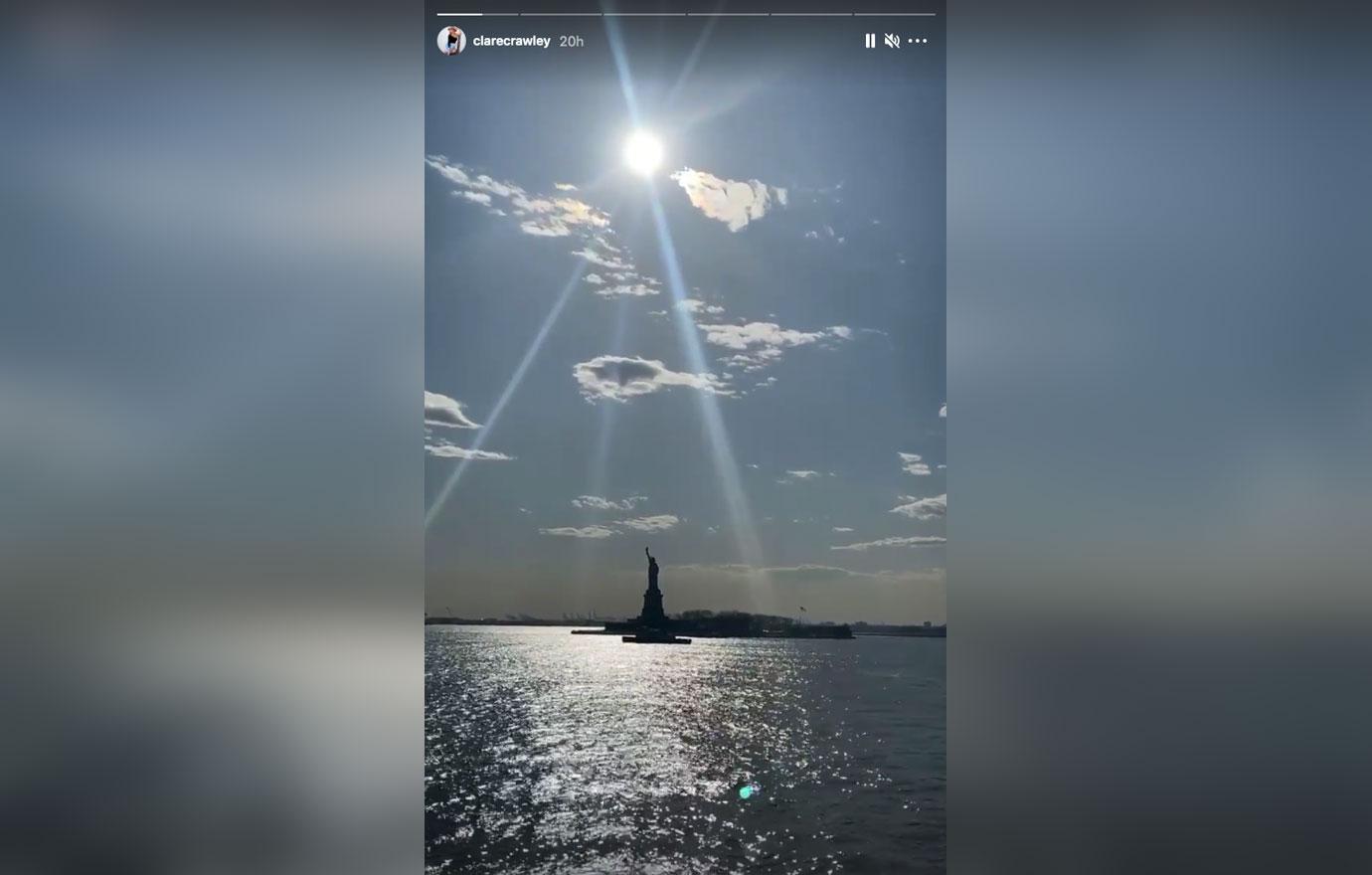 The 40-year-old took to the 'gram on Wednesday, April 8, to spotlight their reconciliation. On her IG Story, following a video of the Statue Of Liberty, taken from the Staten Island Ferry in New York City, the hairstylist posted a clip of herself dealing with a hair-mergency.
Article continues below advertisement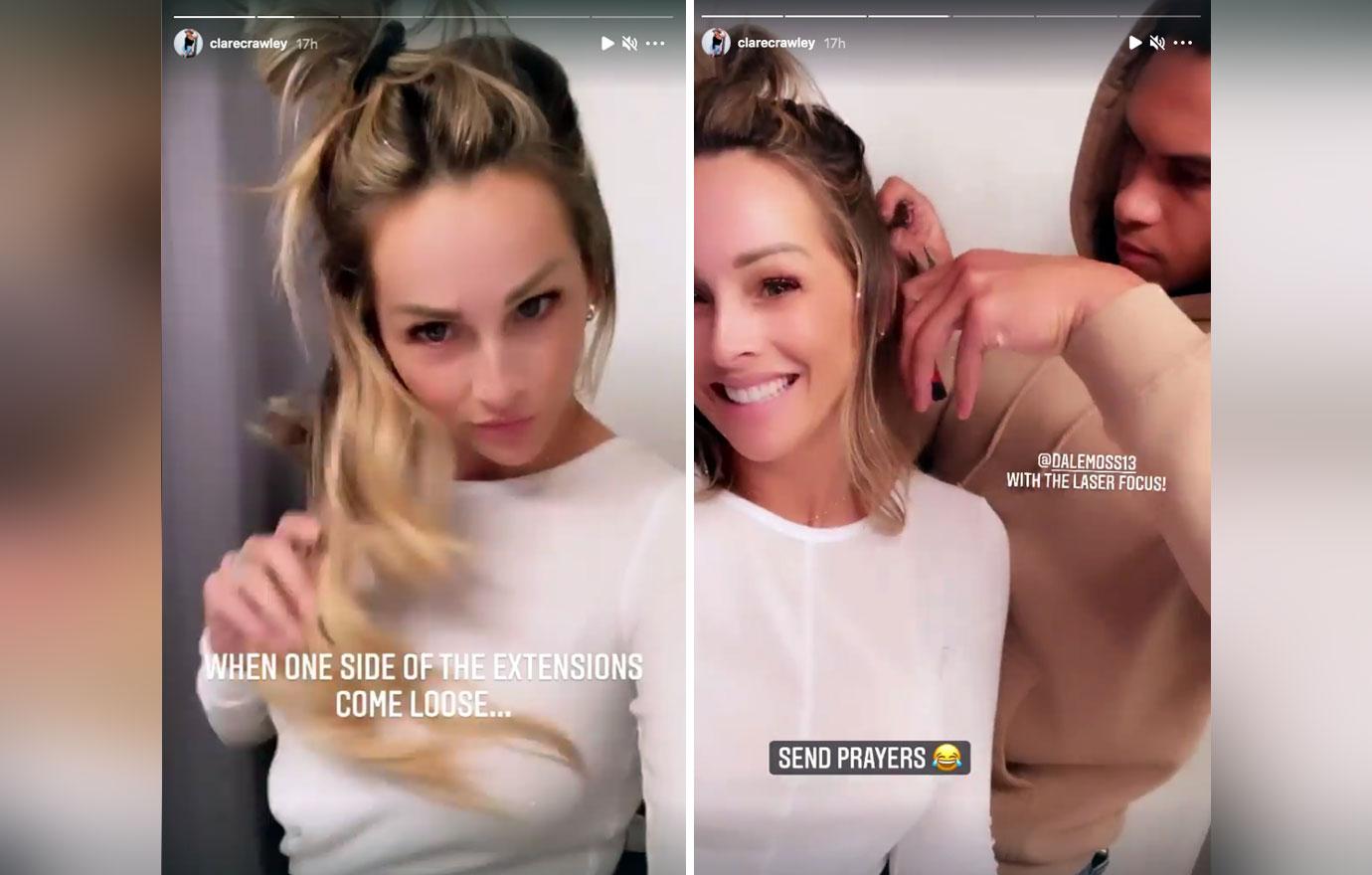 "When one side of the extensions come loose," she captioned the video as she flipped her half-up, half-down blonde tresses around. In the next clip, her one-time fiancé is there with the "laser focus" to help take them out.
Article continues below advertisement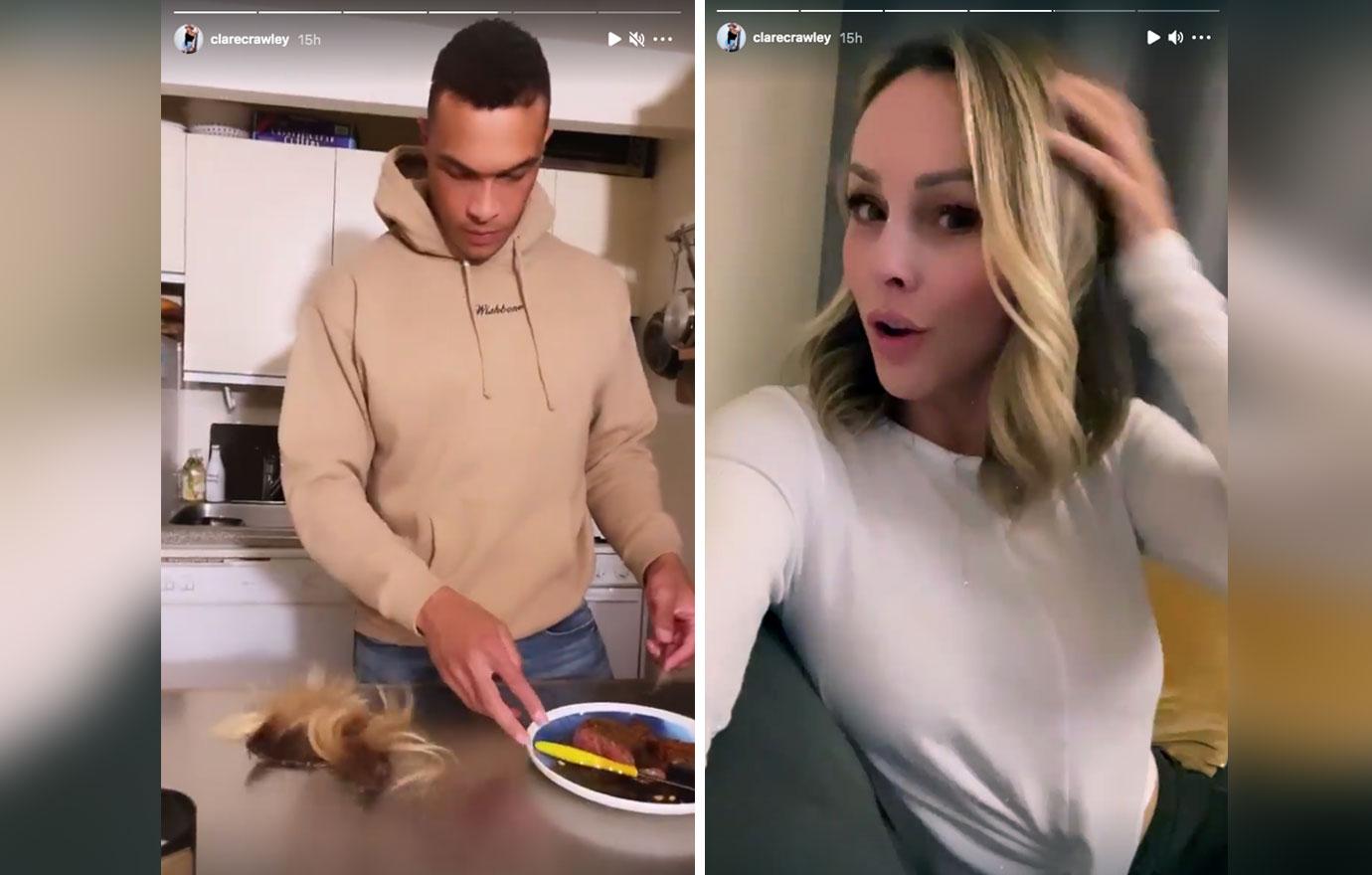 After being freed, Crawley throws the hair extension at the former football player while he's in the kitchen and she proceeds to shows off her natural cropped lob haircut.
Article continues below advertisement
Moss also seemed to confirm the two were back together when he posted a mirror selfie of the two of them. Both wore face mask amid the ongoing COVID-19 pandemic and had their phones up and coffees in hand.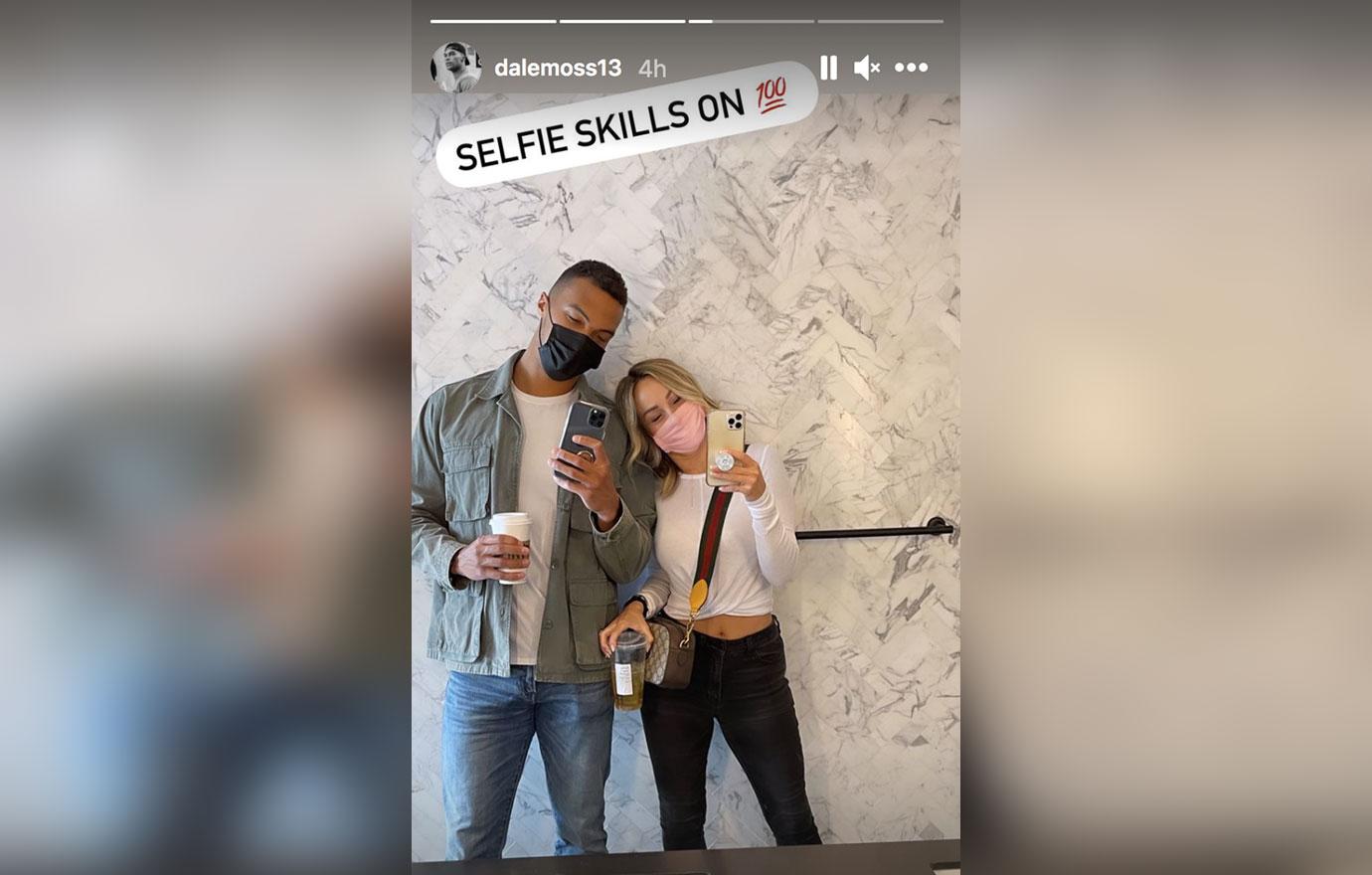 "Selfie skills on 💯," the 32-year-old captioned the snap.
Article continues below advertisement
The on-again couple first met on season 16 of The Bachelorette and fell hard and fast for each other, leaving the show together after just two weeks of filming. Moss' proposal aired in November 2020, but their rosey courtship didn't last. By January the pair had split, with Moss first confirming the news on social media.
Article continues below advertisement
"At the end of the day, they wanted different things, and there was no compromising," a source told OK! at the time. "He swept her off her feet, and Clare took him at his word that he loved her. But she didn't know Dale well enough. If only she didn't pick him so soon."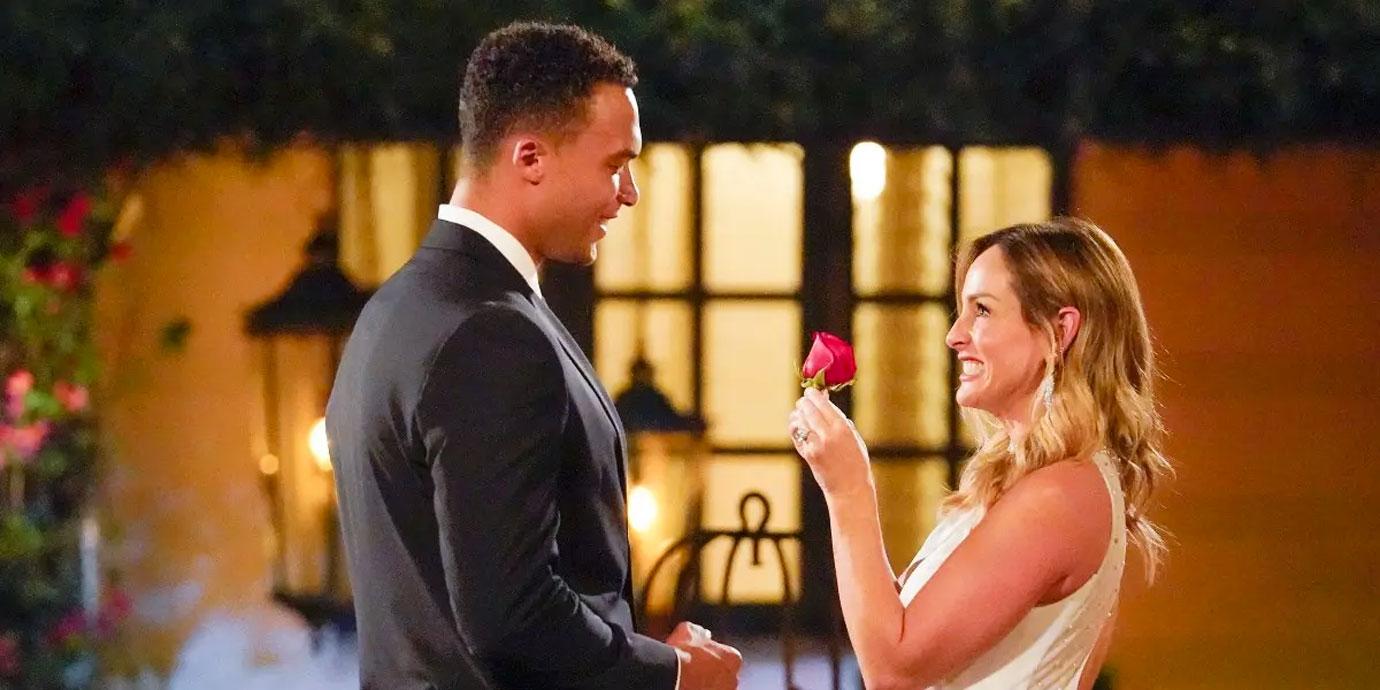 According to the source, Moss was swept up in the magic and romance of the ABC series as well. "He realizes he rushed into the engagement," the insider said. "Yes, he was captivated by Clare's charm, [but] he felt pressured to propose," claimed the source. "That's what everyone wants to see on the show."
Article continues below advertisement
And while it's hopefully smooth sailing from here on out, the former Bachelorette's pals are not so sold on Moss' true intentions. Most of Moss' friends are "choosing to believe that he really does love Clare and wants to spend the rest of his life with this very special lady," OK! exclusively learned. "However, Clare's friends are not so convinced. They think Dale missed the spotlight of dating the Bachelorette rather than dating Clare."