COUPLES
Don Lemon Has Baby Fever! Will CNN Anchor Adopt With Fiancé Or Use Surrogacy To 'Carry On' His 'Legacy'?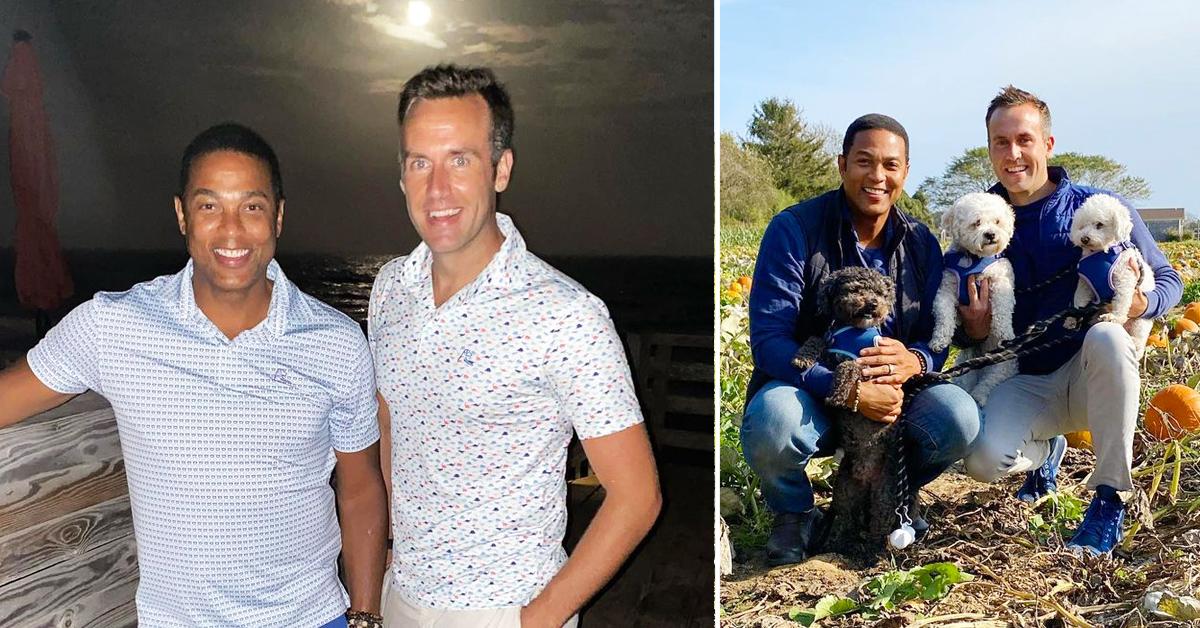 Article continues below advertisement
Don Lemon revealed he and partner Tim Malone plan to expand their family sometime in the near future. On the Wednesday, March 31, episode of The Tamron Hall Show, Lemon said he's "thinking about starting a family" but would like to "get married first."
However, all the couple's plans are on pause since the TV journalist and Malone, 36, are waiting to tie the knot until after the pandemic is over.
Article continues below advertisement
"I don't think it's a good time to get married during COVID," Lemon candidly admitted, adding that the lovebirds want to be able to "celebrate" the monumental moment "safely" with their friends.
Article continues below advertisement
And while Lemon and Malone — who got engaged in April 2019 — are holding off on exchanging vows, they already began looking into adding another member to their family. Lemon told the talk show host that they are deciding whether they want to adopt or go through surrogacy, joking that "Tim is definitely going to be the one to have the kid because he's younger and his body will bounce back."
When asked by Hall if he thinks their wedding or baby plans will happen in the next year, Lemon admitted: "I don't know."
Article continues below advertisement
While keeping some of their baby plans private, Lemon said he and Malone have certainly been "discussing the matter," before noting that they haven't exactly agreed upon which route they want to take in welcoming a child.
MORE ON:
The Tamron Hall Show
"I think Tim is leaning more towards adopting, and I think it's easier for him cause he has such a huge family," Lemon confessed, adding that he would prefer surrogacy.
Article continues below advertisement
As "the only boy" in his family, Lemon said he would "like to be able to carry on my legacy at least, or some DNA or someone who looks like me." Overall, he wants to "pass on Don Lemon's legacy somehow," Lemon concluded.
Article continues below advertisement
However, the 55-year-old explained that he and Malone learned "through adopting their dogs" that "there are a lot of human beings and other living beings out there who need help and need homes, so that's what we would like to do."
Article continues below advertisement
The CNN news anchor and real estate agent first met in 2015 and began dating the following year. Malone proposed to Lemon three years later by popping the question via their dogs' collar tags. "Daddy will you marry Papa," the tag read.
Lemon shared Malone's adorable proposal via Instagram, captioning the post: "He gave me a present on his birthday. How could I say no?"