NEWS
'You Witnessed My Rage': CNN's Sara Sidner Opens Up About Crying On Air, But The Reactions Are Nothing But Support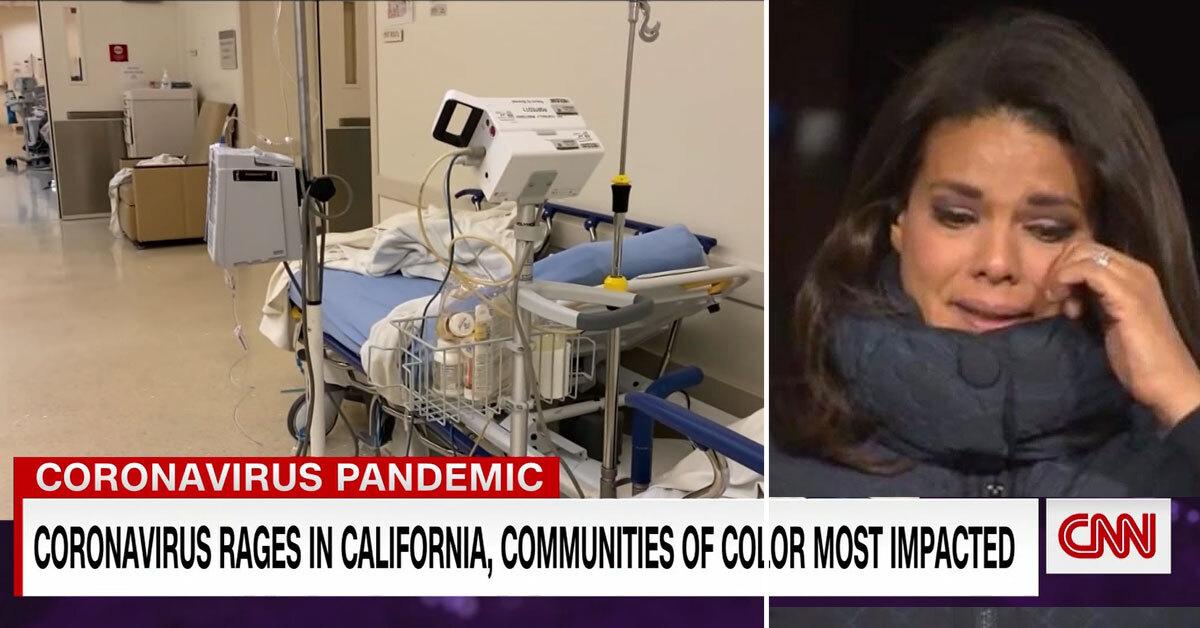 CNN correspondent Sara Sidner addressed her recent breakdown on air, in which she was brought to tears following months of covering COVID-19 grief firsthand and meeting the families who lost their loved ones. However, she received nothing but support following the emotional moment.
"Not my proudest moment as a reporter. But I could not hold this back," she wrote via Twitter after her tearful report on Tuesday, January 12.
Article continues below advertisement
Article continues below advertisement
Sidner also shared a statement to explain why she broke down the following day. "I can't tell you what a hard slap in the face it is to constantly experience two distinctly different worlds in one beautiful but imperfect America: One based on reality, the other on conspiracy and tribalism," she wrote.
"So when you saw me cry, you witnessed my rage. I care about my country," the correspondent added. "I worry about the new and old ills facing us. And I feel like my country is on life support."
After reporting from 10 different hospitals during the pandemic, Sidner choked up, as she noted the communities of color are being hit especially hard. "They are taking the brunt of this, and many of those people are the people that we rely on to live our daily lives," Sidner told New Day anchor Alisyn Camerota.
Article continues below advertisement
"It's just not OK. It's not OK what we're doing to each other," Sidner tearfully continued while begging viewers to do their part in stopping the spread of the deadly virus.
"To see the way that these families have to live after this and the heartache that goes so far and so wide, it's really hard to take," she added before apologizing for her tears. "These families should not be going through this. No family should be going through this."
Article continues below advertisement
The video clearly impacted everyone, including celebrities, who thanked Sidner for her raw message to U.S. citizens.
Scroll through to see how Twitter users reacted to Sidner's emotional report.
Article continues below advertisement
Article continues below advertisement
Article continues below advertisement
Article continues below advertisement