NEWS
'I Apologize': CNN Anchor Breaks Down In Tears Live On Air After 10th Hospital Visit As COVID U.S. Death Toll Nears 400K — Watch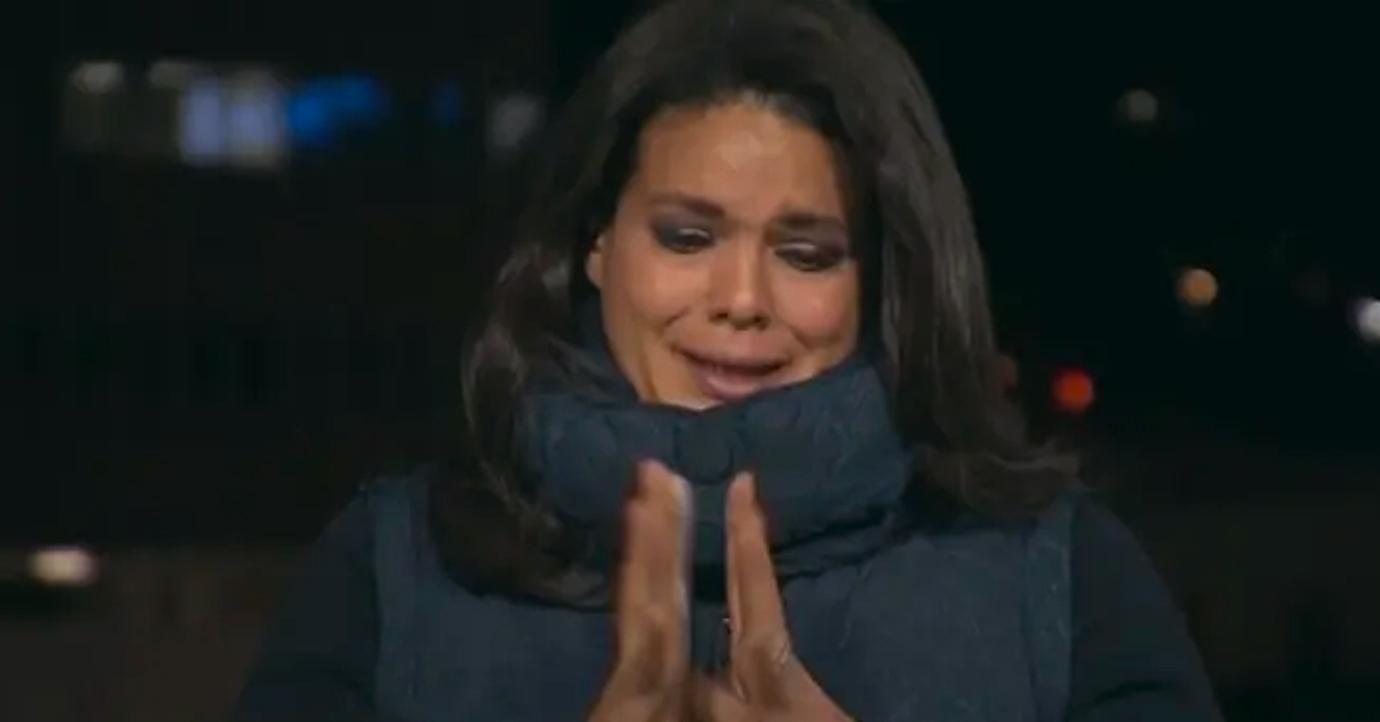 As the death toll from COVID-19 continues to rise, CNN anchor Sara Sidner broke down in tears live on air while reporting on the ongoing global pandemic — and was clearly so overcome with emotion, she could barely make it through her segment.
"You know, this is the 10th hospital I have been — I am sorry," she began while holding back tears. "I apologize. I am going to try to get through this. This is the 10th hospital I have been in, and to see the way that these families have to live after this and the heartache that goes so far and so wide."
Watch the clip below.
Article continues below advertisement
"It's really hard to take," Sidner said as she started bawling.
"I am sorry, Alisyn," she told CNN anchor Alisyn Camerota.
Article continues below advertisement
However, Camerota acknowledged that Sidner has been put through the wringer, as she's been on the ground, constantly watching people get sick and die from the disease that has taken the world by storm.
"Sara, no apology needed," she replied. "To see these families who are soldiering through it, who are persevering and who are having to have these funerals in parking lots, like the ones that you showed us. It is just a collective trauma that all of us are living through. Sara, we all appreciate the heart that you bring to this every single day as well as your excellent reporting."
CELEBRITIES WHO HAVE HAD CORONAVIRUS— STARS EXPLAIN THEIR EXPERIENCES WITH COVID-19
"Thanks. It's just not OK," Sidner added. "It's not OK what we're doing to each other. These families should not be going through this. No family should be going through this, so please listen to what this family is saying. Don't let this be you, do whatever you can to keep this from killing your family members and your neighbors and your friends and your teachers and doctors and firefighters. All of these people are here to help you but you have to do your part."
Article continues below advertisement
Despite the pandemic killing thousands of people — as of January 12, 376,000 people in the U.S. have died — Camerota praised Sidner for her excellent work ethic during this tough time. "We all feel for you. It's taking a toll on all reporters going into hospitals and you've just done an incredible job for us. Thank you very much. Take care of yourself," she said.
Clearly, the video had an impact on everyone — including celebrities. Jenna Dewan wrote, "Wow. Please everyone take a minute to watch this. And PLEASE do your part to keep your family safe and those around you safe from this virus. I know it's been a long and very tough time, but we all need to come together now more than ever."
Jane Lynch added, "Lord. Heartbreaking report. Heartbreaking. Thank you @sarasidner for your truth-telling and your compassion and the unblinking courage it takes to stand in the presence of this horrific situation and report it to us."
SOCIAL DISTANCING FOR GOOD: CELEB COUPLES WHO'VE CALLED IT QUITS DURING QUARANTINE
Other fans commended Sidner and Camerota for making it clear that the pandemic is no joke.
One person wrote, "Wow, just watch CNN reporter Sara Sidner break down on live tv reporting on the coronavirus in LA. Can't imagine what it's like witnessing all this unnecessary devastation and heartbreak and having to report on it every f*cking day. We need to do better. This is so awful," while another echoed, "Sara Sidner breaking down in her segment covering the covid surge in LA just punched me in the chest. We're all living through so much trauma right now. This shouldn't be accepted as normal. None of this."