NEWS
'I Fully Accept Any Penalties I'll Face': Morgan Wallen Asks Fans To Stop Defending Him After Racial Slur Incident — Watch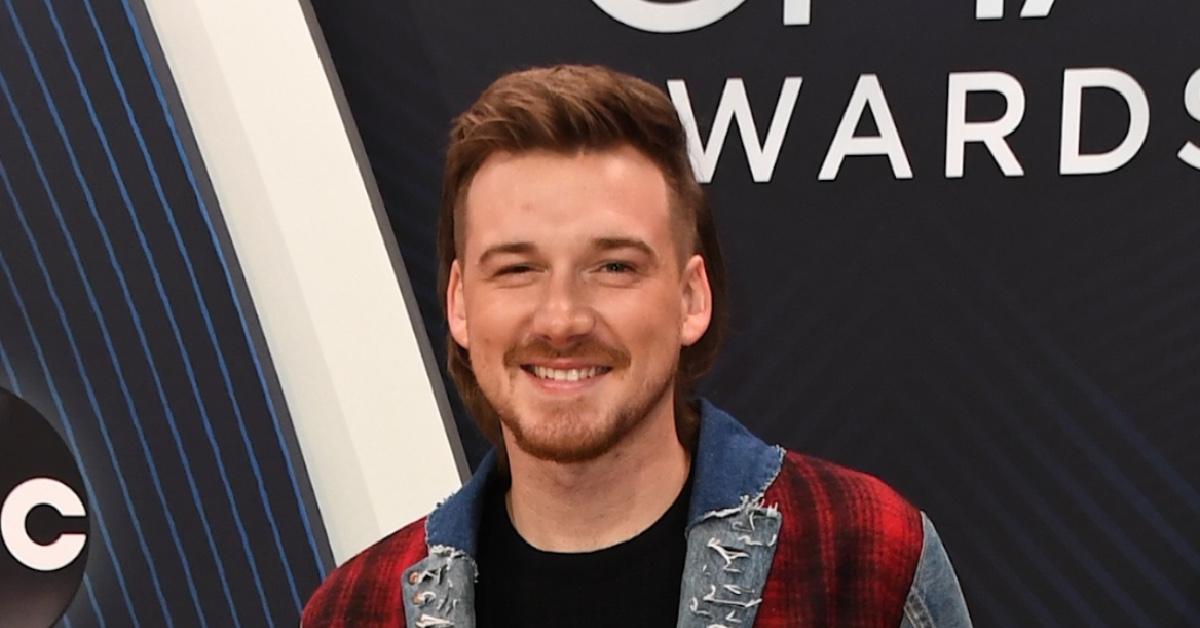 Country singer Morgan Wallen has broken his silence weeks after he was caught using a racial slur on video.
On Wednesday, February 10, Wallen, 27, shared a five-minute video — which already garnered over 2.3 million views within 24 hours — to Instagram where he apologized for his use of the n-word and asked fans to stop defending him, as he wants to "take ownership" for his mistake.
Article continues below advertisement
"I'm long overdue to make a statement regarding my last incident," the "Wasted On You" singer began his video, which he captioned: "Update from me."
"I wanted to collect my thoughts, seek some real guidance and come to you with a complete thought before I did," he said before explaining that he was on "hour 72 of 72 of a bender" when that video was taken. "And that's not something I'm proud of."
Article continues below advertisement
"I let so many people down. I let my parents down, and they're the furthest thing from ... the person in that video. I let my son down, and I'm not okay with that," he said, referring to his son, Indigo "Indie" Wilder — whom he shares with ex Katie Smith.
Wallen explained he held off on making a public announcement until he had a chance to "apologize to those closest to me that I knew I personally hurt."
Article continues below advertisement
The "Whiskey Glasses" crooner — who was recently extended an invitation to have a conversation about the incident from the Nashville NAACP — noted that he's "accepted some invitations from some amazing Black organizations, some executives and leaders to engage in some very real and honest conversations."
He admitted that he was "pretty nervous to accept those invitations" because "they had every right to step on my neck while I was down, to not show me any grace." However, "they did the exact opposite — they offered me grace, and they also paired that with an offer to learn and to grow."
Article continues below advertisement
Wallen added that their "kindness really inspired me to dig deeper on how to do something about this," while noting that he's learned how much words matter. "A word can truly hurt a person," he shared. "Our words matter and I just want to encourage anyone watching to please learn from my mistake. There's no reason to downplay what I did, it matters."
Article continues below advertisement
Since the controversial video, the country star said he's heard "firsthand some personal stories from Black people that honestly shook me." While acknowledging that what he's experiences during this tumultuous time "doesn't even compare" to the stories he's heard, Wallen explained that he "came away from those discussions with a deep appreciation for them and a clear understanding of the weight of my words."
Before ending his emotional statement, he said: "I appreciate those who still see something in me and have defended me. But for today, please don't. I was wrong.
"I fully accept any penalties I'm facing," Wallen added. "This entire situation is ugly right now, but I'll keep searching for ways to become the example instead of being made one."
Article continues below advertisement
Following the video of him using the n-word after coming home from a night out with his friends in Nashville, Wallen was "indefinitely" suspended from music label Big Loud. iHeartMedia and Cumulus Media — the two biggest radio station groups in the U.S. — Country Music Television, Apple Music's flagship country playlist, Today's Country and Spotify's Hot Country Songs have also all pulled Wallen's songs in light of the recent video.