NEWS
'Such Behavior Will Not Be Tolerated': Morgan Wallen's Label Suspends Him After He Uses Racial Slur — Watch The Shocking Clip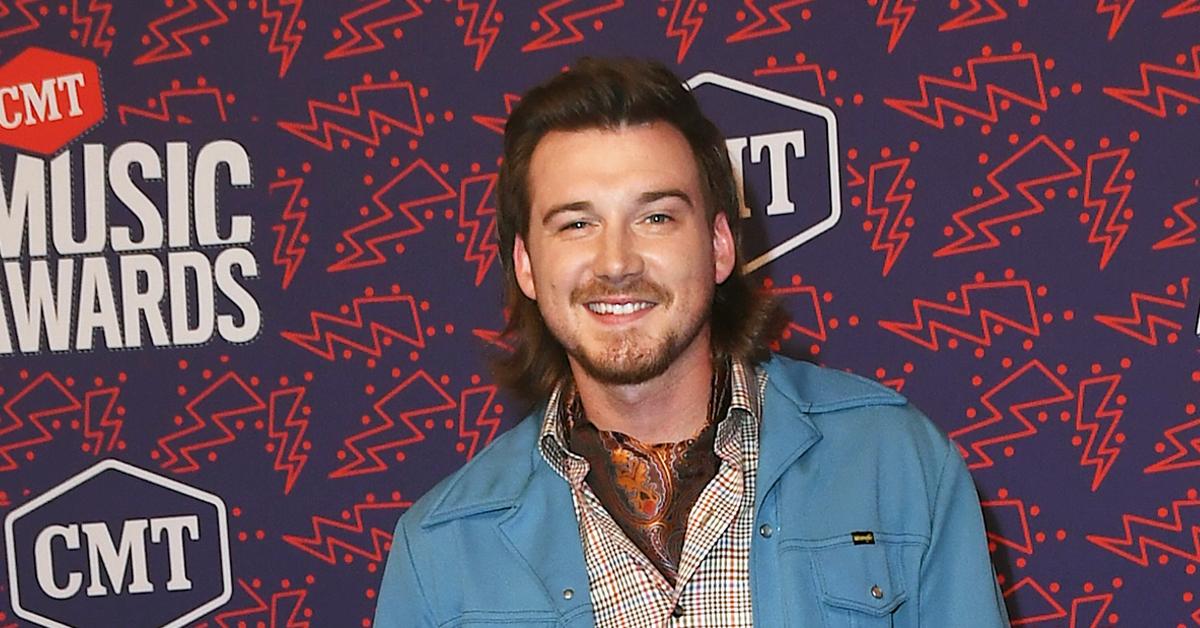 Controversial country music star Morgan Wallen has been suspended by music label Big Loud after the singer was captured on video using a racial slur over the weekend.
"In the wake of recent events, Big Loud Records has made the decision to suspend Morgan Wallen's recording contract indefinitely," the label wrote in a statement on Twitter. "Republic Records fully supports Big Loud's decision and agrees such behavior will not be tolerated."
Article continues below advertisement
iHeartMedia and Cumulus Media — the two biggest radio station groups in the U.S. — Country Music Television, Apple Music's flagship country playlist, Today's Country and Spotify's Hot Country Songs have all pulled Wallen's songs in light of the recent video, which was obtained by TMZ and can be viewed here.
According to the outlet, the clip was recorded by one of Wallen's neighbors late in the evening on Sunday, January 31.
Article continues below advertisement
As OK! recently reported, the video took place after Wallen returned home from a night out with his friends in Nashville. Wallen's neighbor reportedly decided to record Wallen and his pals because they were being extremely loud and rowdy in the middle of the night.
In the video, the "Somebody's Problem" crooner can be heard shouting: "Take care of this "p****-ass motherf**ker" to his friends before adding: "Take care of this p****-ass n*****."
Article continues below advertisement
On Tuesday, February 2, Cumulus Media sent a note to their program directors of all 400-plus stations about removing Wallen's music. "Effective immediately we request that all of Morgan Wallen's music be removed from our playlists without exception," the message read.
Following Cumulus Media, iHeartMedia — which owns 800 stations — also announced that they will be pulling Wallen's music. "In light of Morgan Wallen's recent actions involving the use of a racial slur, we have made the decision to remove his music and content from our stations effective immediately," a spokesperson told Rolling Stone.
Article continues below advertisement
CMT also shared that they are "in the process" of pulling Wallen's tracks via a post to Twitter on Wednesday. "We do not tolerate or condone words and actions that are in direct opposition to our core values that celebrate diversity, equity & inclusion," the statement read.
Article continues below advertisement
Following the controversial video, Wallen, 27, apologized for the use of the "unacceptable and inappropriate racial slur." In a statement, he said, "I wish I could take [it] back. There are no excuses to use this type of language, ever."
Wallen added: "I want to sincerely apologize for using the word. I promise to do better."
The country singer has a long history of wrongdoings. In October, Wallen's invite to Saturday Night Live was revoked because he attended a crowded party in Alabama amid the ongoing coronavirus pandemic. And in 2012, Wallen used the n-word again to quote the lyrics to one of Meek Mill's tunes on Twitter.