COUPLES
Dale Moss' Sister Has Her 'Brother's Back' After He Is Accused Of Being Unfaithful To Clare Crawley During Engagement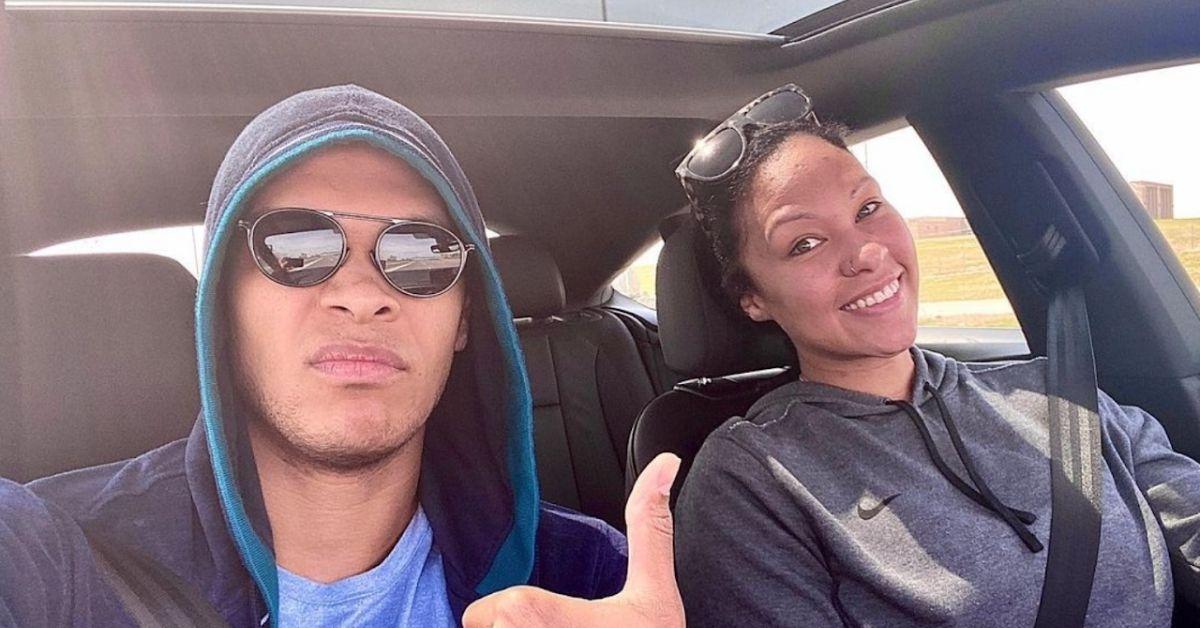 After rumors swirled that Dale Moss was unfaithful to Clare Crawley, at least one person is standing by him — his sister.
Article continues below advertisement
"I can proudly say, still until this day, NOBODY has had or will ever have my brother's back like I do," Robyn Moss wrote on her Instagram Story on Thursday, January 21.
The real estate agent did not comment any further on the alleged cheating scandal her brother is currently in.
Article continues below advertisement
The couple, who met on season 16 of The Bachelorette, confirmed they split earlier this week.
"I wanted [to] share with you all that Clare and I have decided to go our separate ways," Dale shared on Instagram. "We appreciate the love and support we've received from so many people, but this is the healthiest decision for both of us at this time."
However, that wasn't the end of the saga, as Crawley had something to add.
"I was made aware of a 'mutual' statement at the same time you all were, so I've needed some time to really digest this," she shared days later. "Speaking for myself, my intentions with this relationship have always been very clear, so the truth is I am crushed. This was not what I expected or hoped for and am still trying to process this."
Article continues below advertisement
While their relationship "was not perfect," Crawley was "genuinely invested" in the prospect of having a future together.
Article continues below advertisement
In November 2020, OK! exclusively reported that Dale was spotted "in SoHo with three women."
"He went to an event at Hugo Boss and was seen leaving with three model types," an insider spilled. "He was later joined by a fourth who seemed to be his friend. Then, he was spotted drinking outside in SoHo, where he was kissing one woman, but like pecks."
The same month Dale was seen with a woman at Cipriani Downtown having dinner on what "definitely looked like a date," a second source told E!. "Dale looked really smiley and happy with her. They were laughing and flirting."
Since the split, a source said that he "never cheated" and was "faithful the entire time he was dating Clare."
Article continues below advertisement
Dale gave an impromptu interview on Tuesday, January 19, and said that he and Crawley "will be cool" with one another going forward.
"Everything's OK. Obviously, it's not the greatest situation, but, you know, Clare and I have a lot of love for each other and, you know, this is the healthiest thing for us right now."
Article continues below advertisement
"Honestly, we've just got a lot going on in our lives right now. This is just the healthiest thing for both of us," he added.
Following the split, Dale added that he wasn't looking at flirty DMs from other women since it was too soon to start dating.
The former couple quickly got engaged on the ABC show, but "Clare and Dale did not agree on a lot of things in the long run when they sat down and really discussed the future of their relationship. They had been fighting a lot as of late," a source revealed.
"Clare started many of the arguments, and Dale would try not to rock the boat too much, but it all became too much for the both of them. They finally realized that perhaps they did move too quickly after all."