David Dobrik Parts From Dispo App Following Sexual Assault Allegations Against Member Of His Vlog Squad, Releases New Apology
YouTuber David Dobrik has stepped down from the board of the app Dispo, which he co-founded, amid sexual assault allegations made against a member of his YouTube group, The Vlog Squad.
Article continues below advertisement
"David has chosen to step down from the board and leave the company to not distract from the company's growth," Dispo confirmed in a statement. "Dispo's team, product, and most importantly — our community — stand for building a diverse, inclusive, and empowering world."
Article continues below advertisement
Article continues below advertisement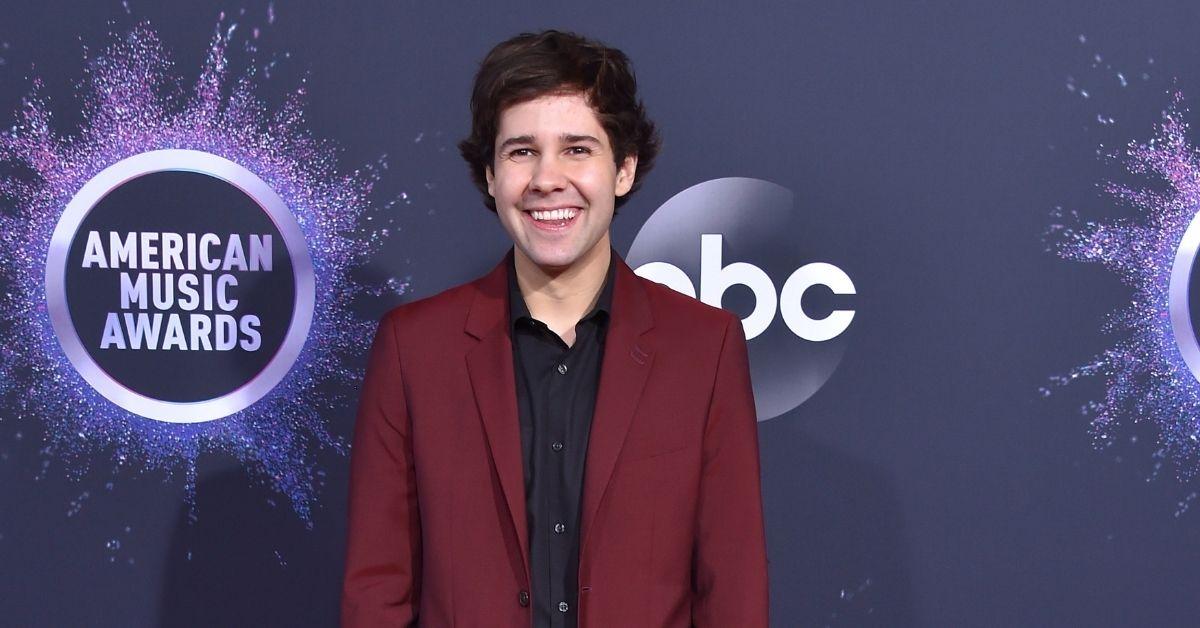 On Monday, March 22, Spark Capital said that they would "sever all ties" with Dispo. "We have stepped down from our position on the board and we are in the process of making arrangements to ensure we do not profit from our recent investment in Dispo," the statement read. Dobrik also lost several sponsorships from brands such as HelloFresh and Dollar Shave Club, according to The New York Times.
Article continues below advertisement
Their parting of ways and Dobrik's most recent statement comes after sexual assault allegations were made against Dominykas Zeglaitis, also known as Durte Dom.
Article continues below advertisement
Earlier this month, a woman going simply by the name of Hannah, to remain anonymous, alleged to Insider that she was raped by Zeglaitis in 2018 when the group of YouTubers filmed a video, which has since been deleted, about group sex. She claimed that she and her friends had been supplied with alcohol (Hannah was reportedly 20 years old at the time) and that she was too intoxicated to consent. Zeglaitis declined comment to Insider regarding the allegations.
Article continues below advertisement
The outlet reported that each member of The Vlog Squad was contacted, including Dobrik's management. "David will be addressing his community directly," Dobrik's attorney, Bryan Freedman, said. "Anyone who knows him knows he does not condone misconduct in any form. Vlog participants provide consent before anything is posted. Whenever consent is retracted, posts are removed. Any insinuation of wrongdoing is inaccurate and defamatory."
Since then, Dobrik has released two apology videos. In the first video posted on March 16, Dobrik said he wanted to "address some conversations that have been going on on the internet." He said, "I've grown as a content creator and as a person, and I don't agree with some of the videos I've posted."
Article continues below advertisement
He said that he distanced himself from some members of the Squad and added, "I don't align with some of the actions, and I don't stand for any kind of misconduct. I've been really disappointed with some of my friends, and for that reason, I've separated from a lot of them."
He released another video on Tuesday, March 22, after his initial apology was heavily criticized (he disabled the comments on his initial apology, "Let's talk") and said his first statement "is a testament" to inadequate apologies.
Article continues below advertisement
In the second video, titled 03/22/21, he said, "I want to start this video by saying I fully believe the woman who came out against Dom and said she was sexually assaulted and raped by him."
Though Dobrik claimed he got consent to post the video the next day, he explained he should have never uploaded the video of the woman. "She sent that text [to consent to the video being uploaded] because she felt she had to not because she wanted to, and that's f**ked up and I'm sorry," Dobrik said; he later deleted the video at her request.
Article continues below advertisement
"I want to apologize to her and her friends for ever putting them in an environment that I enabled," the 24-year-old continued. "I didn't know what was going on in that room but I should have been." Dobrik concluded by saying he will take time away from posting on social media.